Jobs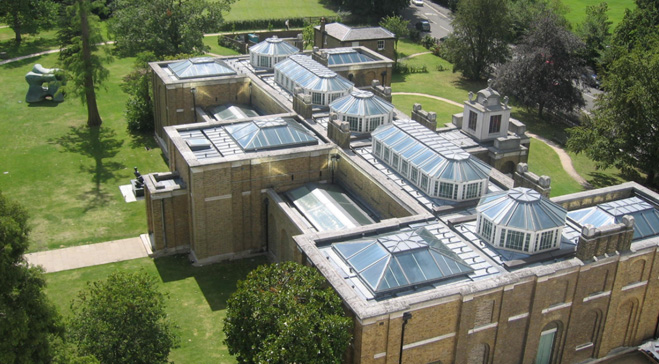 Want to work at the world's first purpose-built public art gallery? Check below to see and apply for any job opportunities at the Gallery. Find out about who you'll be working alongside in our Who We Are section.
Please note that due to the exceptional demand for jobs at the Gallery, we are unable to respond to unsolicited CVs. 

Current Vacancies:
Curator
Dulwich Picture Gallery is seeking to appoint a Curator. A key member of the Management Committee, the Curator will report to the new Sackler Director, Jennifer Scott, who takes up her post in April.
Download the full job advertisement here
Download the full candidate brief here
Closing date: Monday 13th March 2017

Site & Visitor Services Manager
Download the full job description here
We are seeking an experienced and energetic Site & Visitor Services Manager to take charge of the smooth running and maintenance of the Gallery, offices and grounds.  Resourceful, pragmatic, and quick to respond, as well as overseeing the provision of security and day-to-day management of the Gallery's site and facilities to the highest standard, you will ensure delivery of first class visitor experience by the Visitor Services team. 
To apply, please send a CV and cover letter to:
recruitment@dulwichpicturegallery.org.uk 
Application deadline 12:00 Friday 7 April and interviews week commencing Monday 10 April

Data & Systems Officer (CRM)
Download the full job description here
Spurred by its growth and success, the Gallery is implementing a new CRM and ticketing system to house all its visitor, supporter and Friends data in one place to enable a holistic view of its customers, enhance its relationship with them, and improve the visitor experience.
We now seek an experienced Data and Systems Officer to take ownership of the new system, assist with its implementation, and provide data support services to system users across the Gallery. Data-savvy, and with rigorous attention to detail, you will also be a strong communicator to the non-technical, and enjoy the challenge of working with and supporting a wide range of colleagues from different disciplines.
To apply, please send a CV and cover letter of no more than two pages to:
recruitment@dulwichpicturegallery.org.uk
Application deadline 12:00pm Monday 27 March and interviews week commencing Monday 3 April

Cafe staff
The gallery cafe (run by Creative Events) is currently looking for additional staff:
- Kitchen Chef
- Barista
If you have relevant experience and want to work in a unique & beautiful location, with sociable hours, and good rate of pay then please email a CV and cover letter to Miguel.Pereira@creative.co.uk