14 July
Entry is free- register on Eventbrite >>
Join us for a danced tour of Dulwich Picture Gallery, retracing the footsteps of the millions of visitors who have crossed our threshold over 200 years.
With four dancers as your guides, writing by Anna Selby and original music by Max Perryment, this playful promenade performance will introduce you to the world of our collection in a new way. Beginning with our founders and their aspirations for the world's first purpose-built public art gallery, we will allow the paintings to tell their stories, journeying from composition and artistic invention to an exploration of our relationship with great works of art and the power they can hold. There will be two performances starting at 7:30 and 8:45pm. Created by choreographer Katie Green in collaboration with curator Helen Hillyard. Designed by Kate McStraw. Spaces are limited inside the Gallery but the performance will end in the Pavilion.
Throughout the evening you'll also have the chance to try your hand at dynamic drawing from life, sketching live dancer performance and movements. Capture the body in motion and emotion expressed as our dancer-model weaves their way around the Pavilion. Art Macabre will share ideas of how to capture the dancer in drawings and doodles. Drop in activity, all levels welcome. All materials provided.
Made By Katie Green
After reading English at Cambridge University, Katie graduated from London Contemporary Dance School in 2006 and formed Made By Katie Green in the same year. She specialises in working with dance and heritage, most recently touring her promenade work The Imagination Museum to 28 sites across the UK from 2013-17, also creating new work for the British Museum, Ipswich Museum and for Surrey Arts as part of the 800th anniversary of the sealing of the Magna Carta. Katie is currently working with Kents Cavern in Torquay to develop a new promenade work for caves and underground sites called Beneath Our Feet.
As well as directing Made By Katie Green, Katie works as a performer, choreographer and teacher/mentor. She worked with Cie. Willi Dorner (Austria) from 2011-14 and with UK-based collective Casson & Friends from 2013-15 as part of the Selling Secrets project. Since 2014 Katie has been the Chair of the St Hugh's Foundation for the Arts.
Lates activities and entry to the Permanent Collection are free, but standard admission prices apply to Sargent: The Watercolours. Tickets can be purchased in advance here. We highly recommend booking the exhibition in advance as spaces are strictly limited and may sell out for time slots during the Late.
Part of Pavilion Lates. View the full programme >>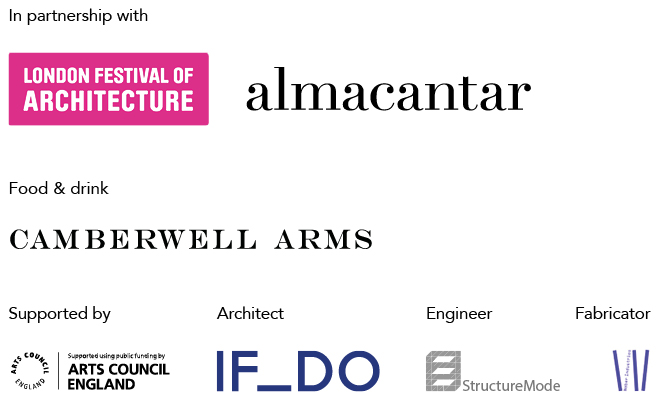 Related events