What is the Dulwich Pavilion?
This summer we celebrate 200 years since we first opened to the public with the very first Dulwich Pavilion. Earlier this year, we hosted a competition open to emerging architects and IF_DO were selected for their design, After Image. Entry to the Pavilion is free throughout the summer, including themed Lates on Fridays and our world-class Permanent Collection. Start planning your weekend!  (General Pavilion opening hours: Tues – Thurs: 10am – 5pm. Fri: 10am – 10pm. Sat: 10am – 5pm. Sun: 10am – 9pm)
Pavilion Lates:
Fridays, June and July (except 7 July)
FREE - reserve your space on Eventbrite >>
6–10pm
Join us on Fridays throughout June and July for themed evenings to feed your curiosity – all with a cocktail in hand. We'll be bringing you face-to-face with experts through debate, film, performance, music, interactive workshops and more*. What better way to welcome in the weekend and expand your mind this summer? And to celebrate 200 years of visitors, we are offering free admission to all Late activities and the Permanent Collection. Supported by Ingrid Beazley
Enjoy classic cocktails and delicious bar snacks. Open late on Fridays and Sundays, it's the perfect place to start or end your weekend!

Friday 2 June
PLEASE NOTE THAT PRE-REGISTRATION FOR THIS EVENT HAS NOW CLOSED AND THERE WILL BE LIMITED SPACES AVAILABLE ON THE DOOR.
For the closing weekend of our Vanessa Bell and Patti Smith exhibitions, explore how women's art has reflected their lives and experiences. Expect drop-in photography workshops, music from SHE Choir and discussions from leading curators and art historians.

Friday 9 June
Baroque, but not as you know it. Join DJ Benjamin Tassie and musician Liam Byrne as they interpret the style. Be inspired by a street artist's take on the Old Masters or take an alternative tour of our collection.

Friday 16 June
Writer Tom Wilkinson will reveal the powerful and intimate relationship between society and architecture. Hear from Dulwich Pavilion architects IF_DO and, courtesy of the BFI, join us for a special screening of The Changing Face of Camberwell (1963).

Choreographing the Collection 
Join contemporary dance company Made By Katie Green and explore the Gallery's paintings and unique architecture through an alternative dance tour of the collection that questions the relationship between our bodies and the artworks on the walls.

Friday 30 June
Delve into the Gallery's founding idea: art for the public. Experience private music-making in a whole new way with viol player Liam Byrne and join special guests for a discussion on this seismic cultural shift – the opening of England's first purpose-built public art gallery.

Friday 21 July
Pack your suitcase – in celebration of Sargent: The Watercolours, we're taking you on a journey from Tuscany to Turkey. Sargent's travels will be brought to life through Art Macabre's immersive drawing salons and tales of adventure with award-winning storyteller, Giles Abbott. Please note standard admission price to the exhibition still stands. 

Friday 28 July
Enjoy the Gallery gardens by twilight, as we take inspiration from the collection's rich floral works for this botanical themed evening. Expect flower workshops, infused cocktails and plenty of green-fingered creativity.

*Please note: locations within the site for live music and catering elements are subject to change further to establishing a new premises licence to be decided on Monday 15 May. For more information please read our Pavilion updates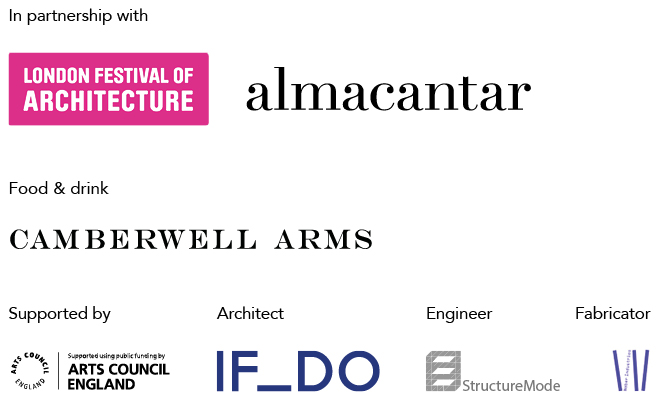 Related events