Dulwich's late event for the London Festival of Architecture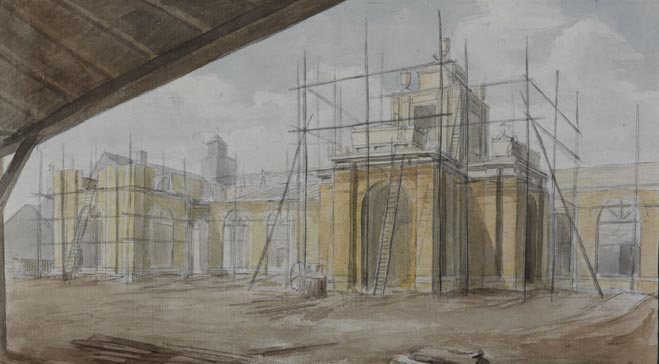 We're opening late this Friday 20 June for a special event as part of the London Festival of Architecture (LFA) 2014.
'Spotlight on Soane' is the perfect opportunity to find out more about Sir John Soane, the architect behind the distinctive design of Dulwich Picture Gallery, the world's first purpose-built art gallery.  Visitors will have the opportunity to discover the rich history our building with architecture specialist Gabor Gyory. 
The Gallery's fascinating architectural history provides the ideal base to learn more about Soane's methods and ideas.  The event ties into the LFA's theme of 'capital' and explores how Soane was one of London's most influential architects helping to shape the face of our modern city.
A tour will give an introduction to the history of the building, with key facts about the Gallery, and will explain why Soane made some of his decisions regarding the design. Learn about the key characteristics against Soane's other designs and the motifs which recur. This provides the foundation for a practical workshop which follows.
An interactive workshop will give guests the opportunity to sketch on glass panels, exploring how their own marks can add to the existing architecture of the Gallery. The proportions of the Gallery seen through a glass panel will become bare images and a surface for participants to explore. 
To make the most of the warmer weather, we're hosting this event in the evening so come and enjoy the event with a glass of wine in our beautiful grounds as a relaxing prelude to the weekend!
London Festival of Architecture runs from 1 – 30 June. www.londonfestivalofarchitecture.org