Vote for Dulwich! The power is in your hands...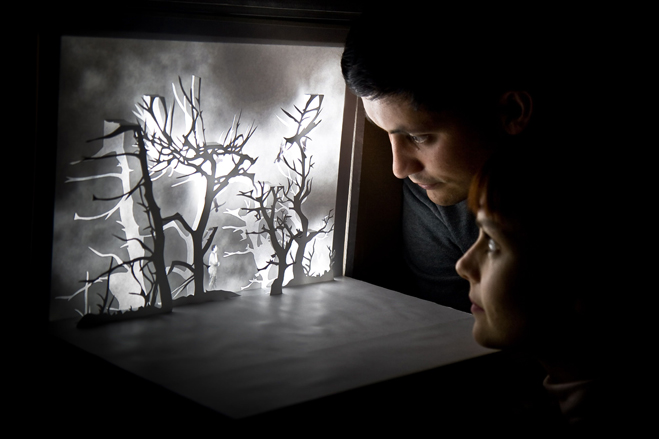 *Unfortunately the Gallery didn't win this time around, but many thanks for all those that voted, and hopefully you can join us for Museums at Night on Halloween*
Fancy coming to Dulwich Picture Gallery for a Halloween adult lock-in? We're planning an other-worldly evening of immersive storytelling but we need your help to make sure it happens!
We're delighted to announce that Dulwich Picture Gallery has been shortlisted as a venue for Connect! 2015, part of the Museums at Night initiative. We're in with a chance of working with acclaimed artists Davy & Kristin McGuire who, if they came to Dulwich, would design a Halloween night like no other for Halloween on Saturday 31 October. The McGuires are multi-media artists specialising in projection-mapping which uses digital technologies, paper and light to produce illuminated miniature worlds. What stories do the Old Masters tell? Who was the Gallery's fourth coffin for? These questions and others will inform and inspire a truly immersive and theatrical experience for participants– but only if we win the public vote!
We're up against four other contenders who have also bid to work with the McGuires, so we need as many votes as possible to ensure that they choose us!
The public vote is now open and closes on Saturday 16 May 2015. Vote for us here