Painter Profile: Murillo

Who is this guy?
Bartolomé Esteban Murillo was the leading Spanish baroque painter. Born in 1617, he was the youngest of fourteen kids and his dad was a barber and surgeon. 
What do we know? 
We don't know that much about his early career, although we do know that he was apprenticed to a local painter when he was thirteen. We also know that in 1633, when he was fifteen, he planned to emigrate to the Americas because he drafted a will in preparation for the dangerous voyage. He didn't end up going and it's unclear why.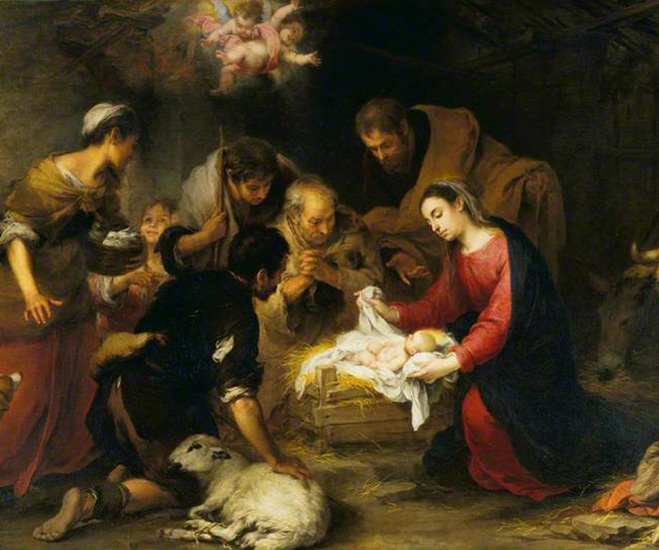 So when that didn't work out, what did he do? 
He got married in 1645 to a rich socialite and suddenly the commissions came rolling in. As he became more established he made his living mostly through commissions from churches and convents, painting altarpieces and series of works depicting saints and their miracles.
What's he best known for?
Religious works mostly, but he also painted lots of realist scenes of contemporary women and children, often beggars and street hawkers (e.g. Three Boys), in an attempt to record everyday life around him as well as the divine. 
Who were his style gurus?
Murillo visited Madrid in 1658, where he would have seen works by Velasquez, Rubens and Van Dyck as well as other contemporary Venetian and Flemish masters. This definitely had an impact on his painting. As he got older, his style became increasingly free.
What else did he get up to?
When he moved back to Seville in 1660 he helped found Spain's very first arts academy, the Academia de Bellas Artes. He also had eleven children. 
Was he always popular?
Yes he's basically gone from strength to strength ever since he learned to paint. His success grew as he got older and by the time he died he was famous all over Europe! He remained one of the most admired and popular European artists throughout the 18th and 19th centuries. The English painter Gainsborough (some of whose paintings can also be found in the Gallery) was a huge fan.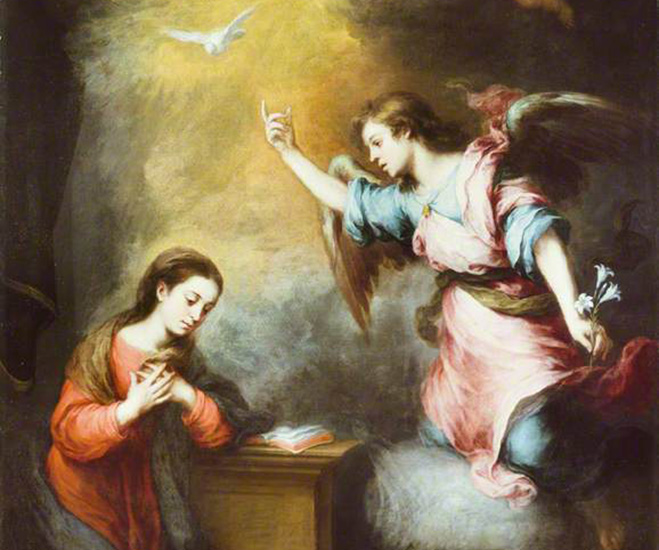 Images: Murillo, The Flower Girl,1665-70, Dulwich Picture Gallery; The Adoration of the Shepherds, 1665-70, The Wallace Collection; Invitation to a Game of Argolla, 1665-70, Dulwich Picture Gallery; The Annunciation, 1665-70, The Wallace Collection