We meet renowned designer, Cressida Bell
What better way to celebrate the major new show of work by Vanessa Bell, than with a new and exclusive range of accessories designed by Bell's granddaughter and renowned designer, Cressida Bell? Alex Morrison went to meet Cressida at her studio in Hackney to find out more...

Walking into designer Cressida Bell's studio on Clarence Mews in Hackney, I am greeted by myriad shapes and colours. A large print table dominates the centre of the space, besides which an array of intricately designed scarves, lampshades and Christmas cards covers every surface.
Perhaps this working environment should come as little surprise; Cressida enjoyed many years of her childhood at Charleston House, the Sussex holiday home part-owned by her grandmother Vanessa and frequented by members of the Bloomsbury Group. "We spent a lot of holidays there, and I loved the decorative environment." Asked about her reasons for becoming an artist, she explains, "There was a lot of pattern at Charleston and within Bloomsbury, so I think it was in my blood somewhere."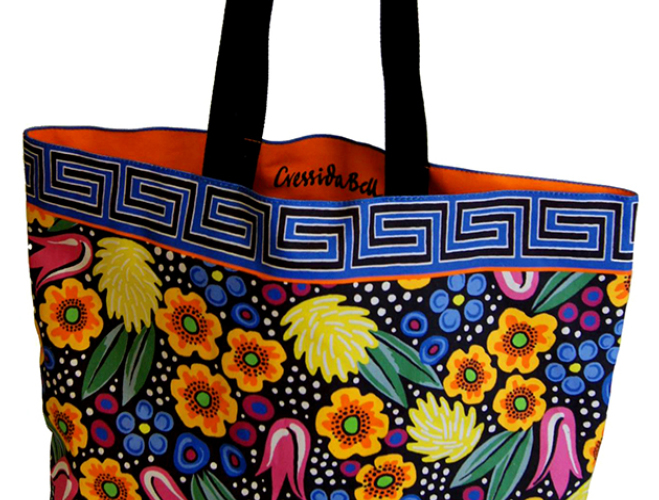 The patterns in Cressida's work betray a shared familial interest, albeit an unconscious one. "Someone once came up to me and said, 'Circles. You and Vanessa just do circles all the time.' I had never thought about it!" However, there is much at play within Cressida's work and approach that sets her apart from her Bloomsbury ancestors. While exhibiting her grandmother's combined British sensibility and interest in international 20th-century aesthetics, she draws her inspiration from a fresh range of sources, from local modernists such as Eric Ravilious and Ben Nicholson to Turkish design and the Mexican Isthmus of Tehuantepec. Cressida perceives her work to derive from "amelting pot of designs… I don't ever look to just one thing".
What results are unique designs that exist outside external trends. "Many designers follow what is fashionable, but I'm afraid I do not do that at all." It is this emphasis on individuality that has ensured Cressida's popularity among celebrity figures such as Joanna Lumley, and that simultaneously allows her to experiment continuously with diverse ideas and styles. Her schedule over the coming months includes commissions for book designs, wallpapers and postage stamps, to name a few.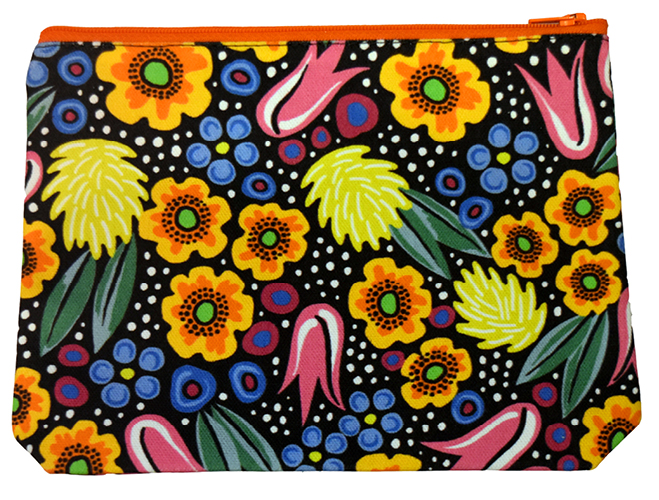 This is not to say that Cressida is not proud of her artistic heritage. "I always say that my Bloomsbury background is there underneath me, holding me up; it's this great hinterland that I'm very proud of." Vanessa died when Cressida was only one year old, but her grandmother's legacy retains an intensely personal dimension. "I've read letters, and I felt that she was incredibly caring about her grandchildren. I think she would have been a very nice grandmother to have known."
And how does she feel knowing that her grandmother will finally get the spotlight she deserves in the upcoming major exhibition at Dulwich Picture Gallery? "I think it's great, and I am sure she would be proud of it."