Five Stories and Five Inspirational Women for Girl Power!
To mark the final weekend of Vanessa Bell, we're showcasing the lives and works of some of history's inspirational women in an all-day celebration: Girl Power! Throughout the day, we will be holding practical workshops and sharing the stories of Vanessa Bell, Maya Angelou, Malala Yousafzai, Amelia Earhart and Simone Biles. Scroll down to find out a bit more about these powerful females...
1. Vanessa Bell
Bell, who inspired Girl Power, was a trailblazing modernist painter, and woman. Her work and her life speak of her passion and disregard for society's expectations of her gender. She receives little credit for her experimentation with abstraction and colour, and production of some of the first truly abstract paintings.
2. Maya Angelou
"Each time a woman stands up for herself, without knowing it possibly, without claiming it, she stands up for all women". The work of American writer and civil rights activity, Maya Angelou remains some of the most powerful literature of the twentieth century. Drawing upon her experiences as a black woman, Angelou's books and poems have, 'without claiming it', stood up and given a platform for an underrepresented community.
3. Malala Yousafzai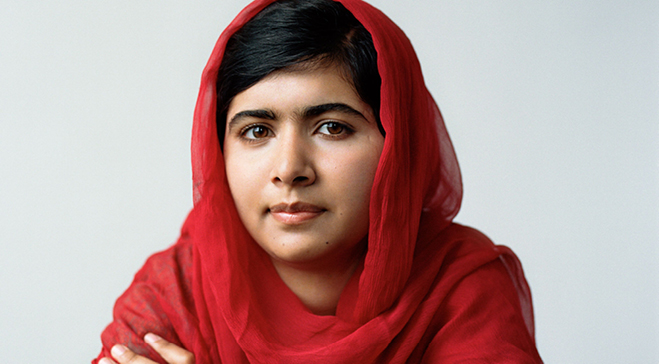 "We realise the importance of our voices only when we are silenced". Malala Yousafzai is the youngest Nobel Prize laureate in history, and became known worldwide after being shot by the Taliban while resisting their ban on female education, and making her way to school. Surviving this attack, her voice has become extremely important in advocating for the rights of young girls to receive an education.
4. Amelia Earhart
"Women, like men, should try to do the impossible." Aviation pioneer, Amelia Earhart, achieved what was considered the impossible by being the first female to fly solo across the Atlantic Ocean. She continued to set various records throughout her life, and disappeared during her attempt to set the record for an around-the-world flight.
5. Simone Biles
"I'm not the next Usain Bolt or Michael Phelps. I'm the first Simone Biles." Biles declared this after her stunning performance at the Rio Olympics in 2016 was compared with the efforts of other multi-gold medal winning performances by male athletes. At the age of twenty, Simone Biles is the most decorated American gymnast in history, and the perfect example of an athlete confident in her own worth and skill.