Curator's Pick: David Milne and Our Collection
David Milne's style is bold, experimental and modern, but his paintings of New York, war-torn Europe and the wild landscapes of the northeastern US and Canada have many echoes in the history of art. Here, Assistant Curator Helen Hillyard, takes us through some of the contrasts and comparisons between Milne's work and our collection at Dulwich Picture Gallery.
[First image above: David Milne, Painting Place III, 1930; second image: White the Waterfall (The White Waterfall) (detail), 1921]
Find out more about the the David Milne exhibition here >>
A Waterfall (c.1665-75), Jacob van Ruisdael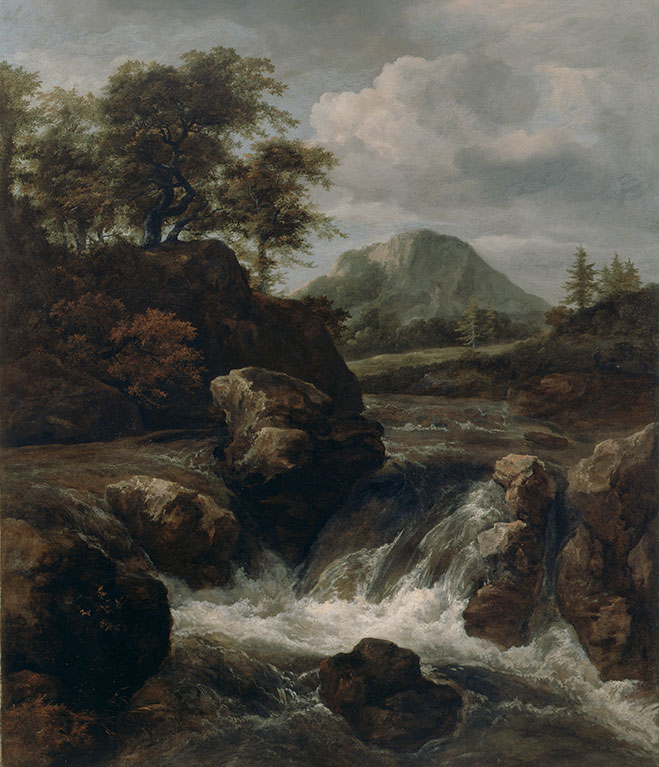 This painting illustrates the sheer power of nature. The ferociousness of the water is reflected in the moody, and somewhat ominous, tone of the sky. Ruisdael was one of the great masters of landscape painting in the 17th century, and this work is meant to leave the viewer in awe. His painting stands in complete contrast to Milne's representation of a waterfall in White, the Waterfall, 1912 [see top of page], where the waterfall is almost camouflaged within the forest landscape – no more or less powerful than any other element.
Read more about the painting here
The Arch of Constantine, Rome (c.1645), Herman van Swanevelt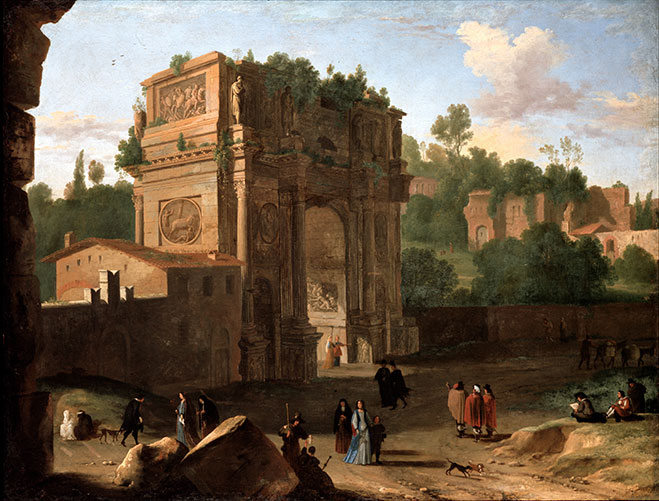 I was struck by the way that Milne finds a sort of stark beauty in ruins, for example capturing war-ravaged landscapes and villages in France and Belgium after the First World War. It reminded me of artists like Hermann van Swanevelt, who in the 17th century made the long journey to Italy to view the ruins of Ancient Rome. 
Read more about the painting here
Landscape with Sportsmen and Game 

(c.1661-65), Adam Pynacker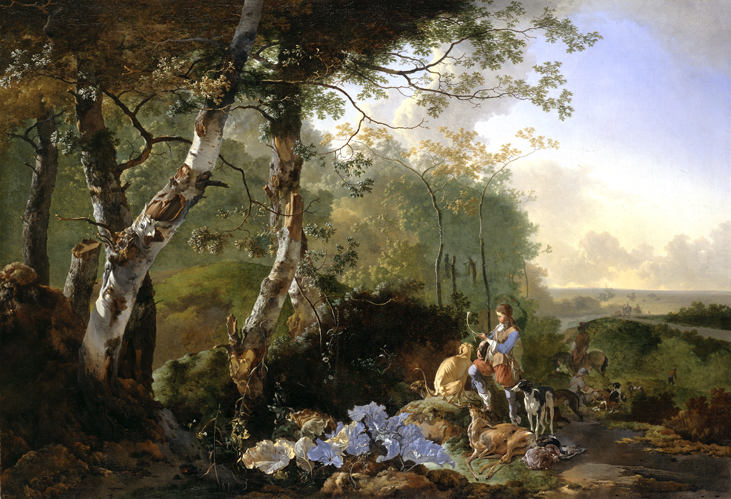 In many ways Pynacker is the antithesis to Milne. Here he presents a version of the wilderness, but one that is carefully constructed and idealised. Nevertheless, there are still elements that reveal the power and brutality of nature. For example, the oak trees to the left – which have been blasted by lightening – are almost hyper-realistic and a wonderful example of still life. Compare them to the blasted tree trunk in Milne's Painting Place III [at the top of this page].
Read more about the painting here
Jacob's Dream 

(c.1710-15), Arent de Gelder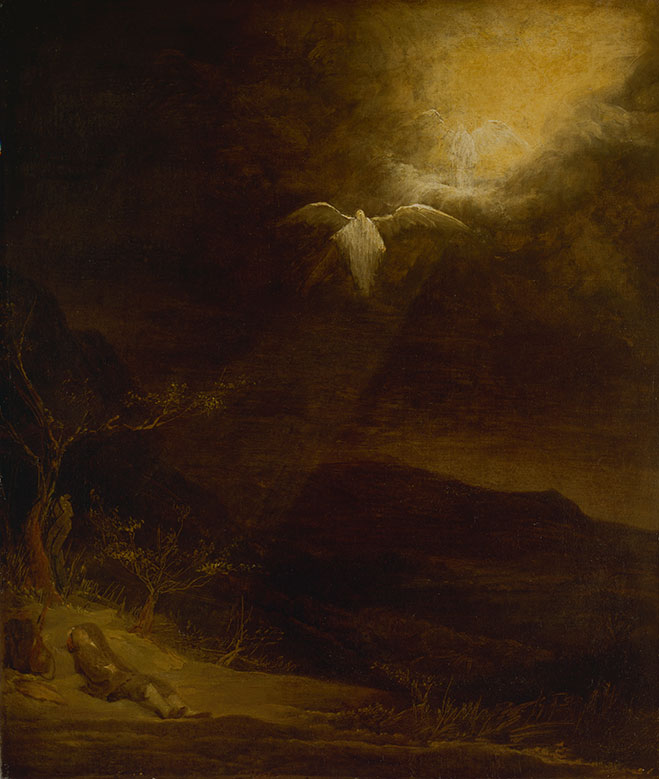 Like Milne, De Gelder is an artist who has a real 'feel' for the material of paint. Here we see the painter scratching into the paint surface with the end of his brush in order to create the outlines of the trees and bushes. This work was once thought to be by Rembrandt and it's easy to see how this painting inspired many 19th-century landscape artists, including Turner and Constable.
Read more about the painting here

Image credits: David Milne, Painting Place III, 1930, National Gallery of Canada, Ottawa. Vincent Massey Bequest, 1968. Photo: NGC. © The Estate of David Milne; David Milne, White the Waterfall (The White Waterfall) (detail), 1921, National Gallery of Canada, Ottawa. Photo: NGC. © The Estate of David Milne