Ribera and our Collection: Violence, pain and suffering
Jusepe de Ribera (1591-1652) explored concepts of violence, pain and suffering through his art. In this blog post Collections Volunteer, Uxue Rambla Eguilaz, explores how these same themes have been depicted in our Collection.
Find out more about Ribera: Art of Violence >>
The Judde Memorial (c.1560), British School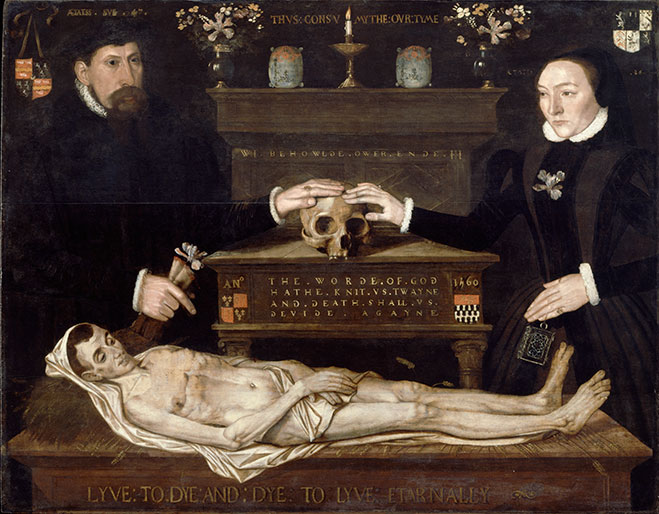 The Judde Memorial was painted at a time when death was an ever-present part of daily life. Far from being gory or macabre, the presence of a corpse and other symbols associated with death showcase the piety of the couple depicted. These motifs emphasise their good Christian life and their readiness for death and eternal salvation. Painted three decades before Ribera's birth, this painting illustrates the ubiquity of death in 16th century Europe.
Saint Sebastian (c.1630-35), Guido Reni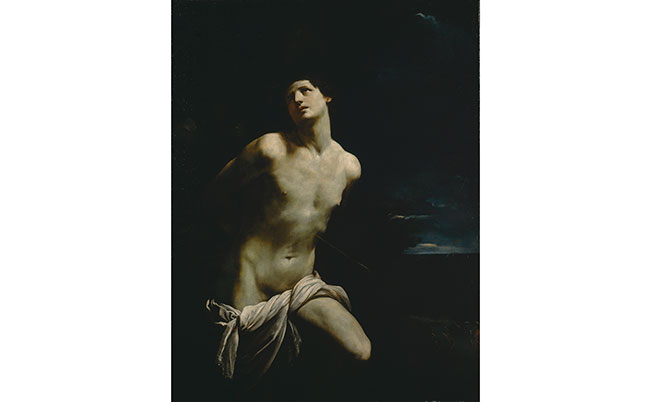 Saint Sebastian was a Roman soldier, who was condemned to death for converting to Christianity. He survived his arrow wounds but was later martyred again and clubbed to death. Reni's painting was made around the same time as Ribera's sketches of the saint; however, the two paintings are strikingly different. Although Saint Sebastian has been wounded, there is no sense if pain or anguish in Reni's painting. Instead, the serenity and beauty of the scene dominates the composition.
Judith with the Head of Holofernes (1557-1621), After Cristofano Allori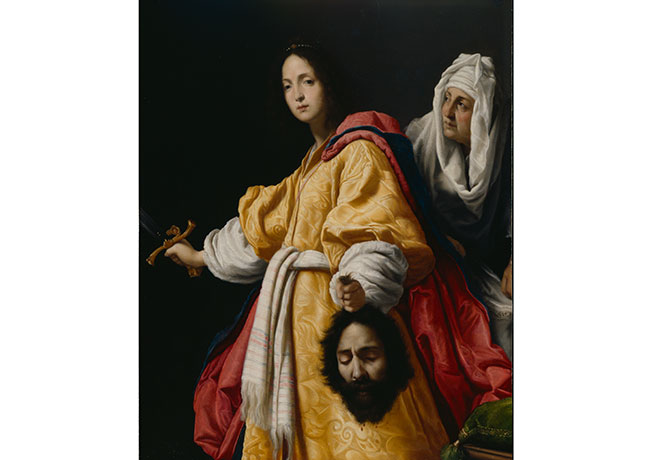 The executioners in Ribera's paintings are often partially obscured, emerging from shadows. They have ghastly, mask-like expressions often seeming to enjoy the pain they inflict. Ribera chose primarily male subjects as the inflictors of pain in his work. In contrast, Judith stands calm and composed as she holds the bleeding head of Holofernes, still grasping her weapon in her right hand. A calm, proud woman is celebrated as the perpetrator of a righteous act of violence.
Venus Mourning Adonis (c.1614), Peter Paul Rubens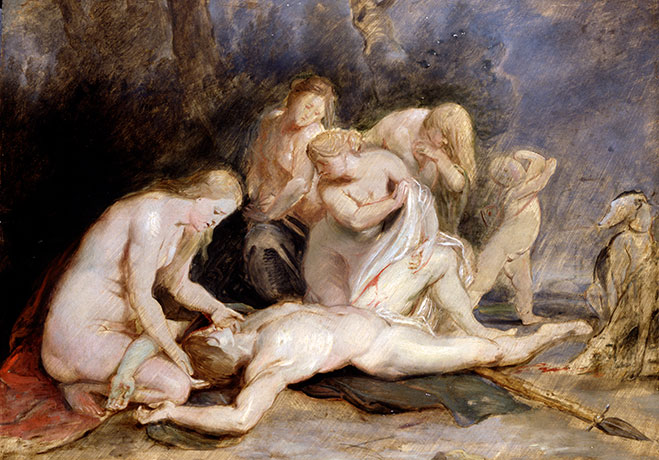 This sketch conveys Venus' sorrow as she grieves over the body of her dying lover Adonis. Such tenderness is also present in Ribera's Saint Sebastian Tended by the Holy Women (c.1620-23), where Saint Lucilla eases Saint Sebastian's pain by pressing his skin as she extracts the arrow in his leg. In Rubens' sketch, we share in Venus' pain as she is powerless to help her wounded lover.