8 must-haves from our Cutting Edge shop range
Our current exhibition, Cutting Edge: Modernist British Printmaking, explores the medium of the linocut through the iconic and vibrant work of the students of the Grosvenor School in London. These innovative artists captured the spirit of 1930s Britain, showcasing everyday life in a punchy geometric style with art deco elements and a vivid palette.
A new exhibition at the Gallery means a new shop range, and as we all know, visiting the gift shop is one of the most exciting parts of any exhibition. So, we've brought together our highlights from the range. With bespoke products from artisan makers to limited edition prints, you'll want to snap these up quickly…
All available to buy at the Gallery or from our online shop.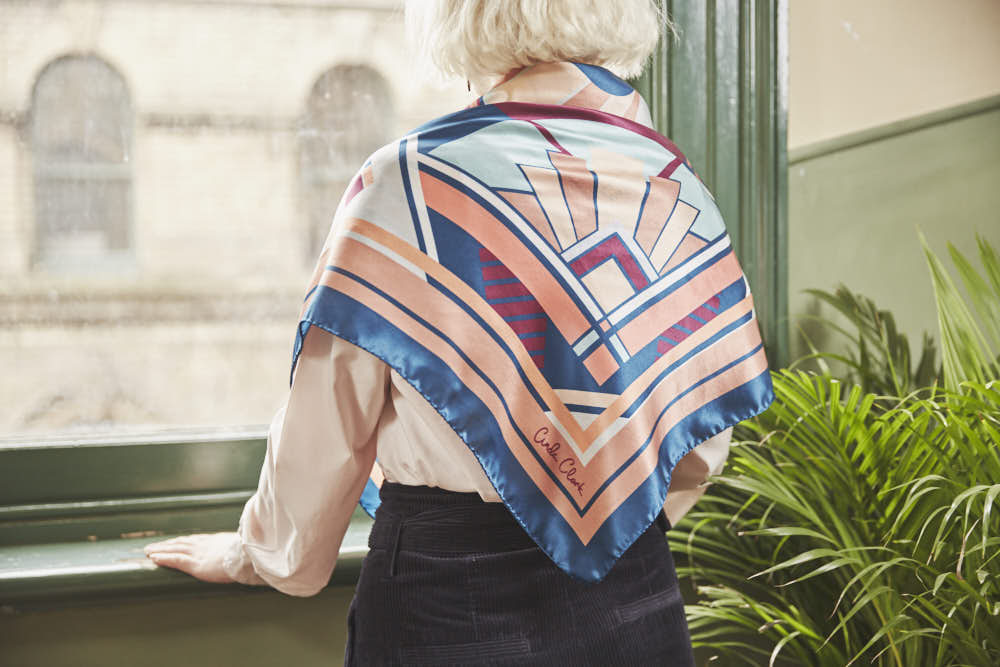 An Art Deco dream, this limited-edition silk scarf was created exclusively for Dulwich Picture Gallery by Cinda Clark. Inspired by the prints of the Grosvenor School artists, geometric patterns and world travels, it's the ultimate summer statement. £135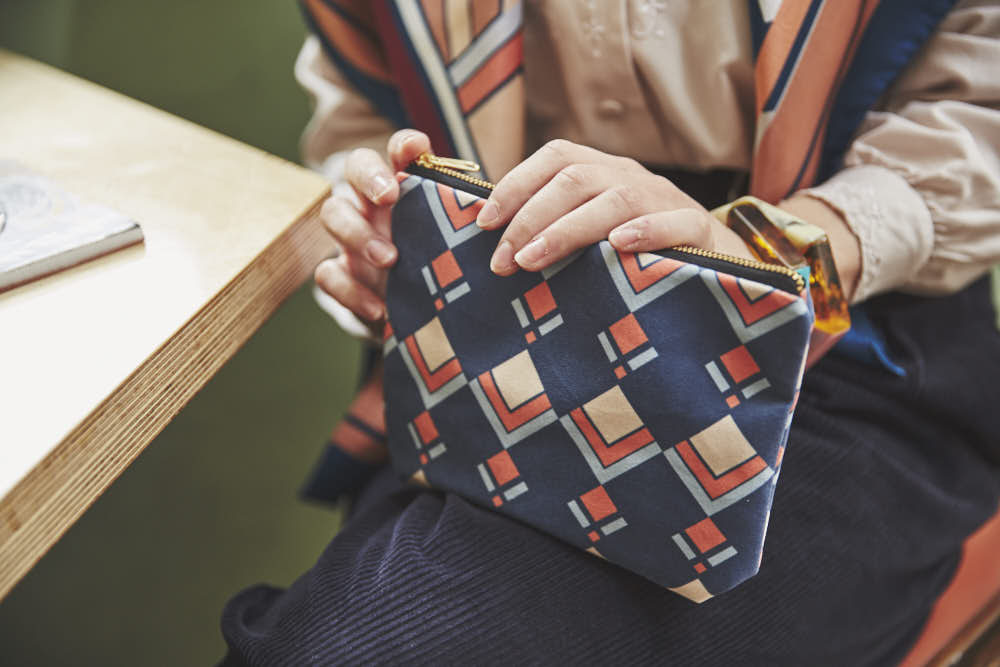 This vintage-style and versatile cosmetics pouch could double up as a small evening clutch bag. The bespoke design is printed on luxurious British velvet and then hand sewn. Ooh la la! £35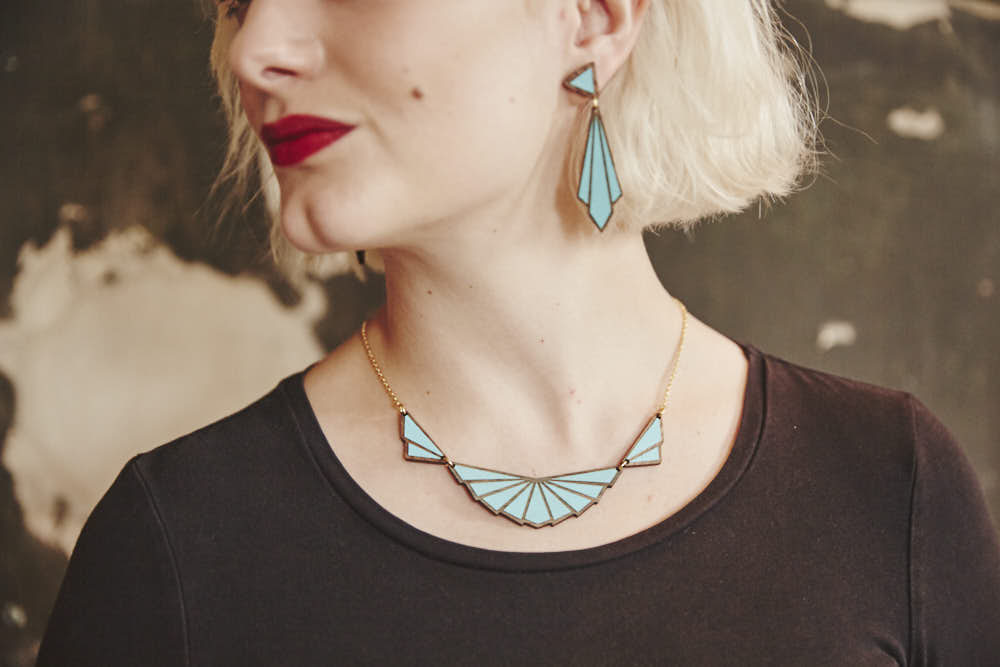 Materia Rica is an independent jewellery brand that has its roots in London's Brick Lane. These exquisite petite fans have been laser-cut into warm walnut before being hand painted in colours that are inspired by our exhibition. £19-27

Wet Afternoon Print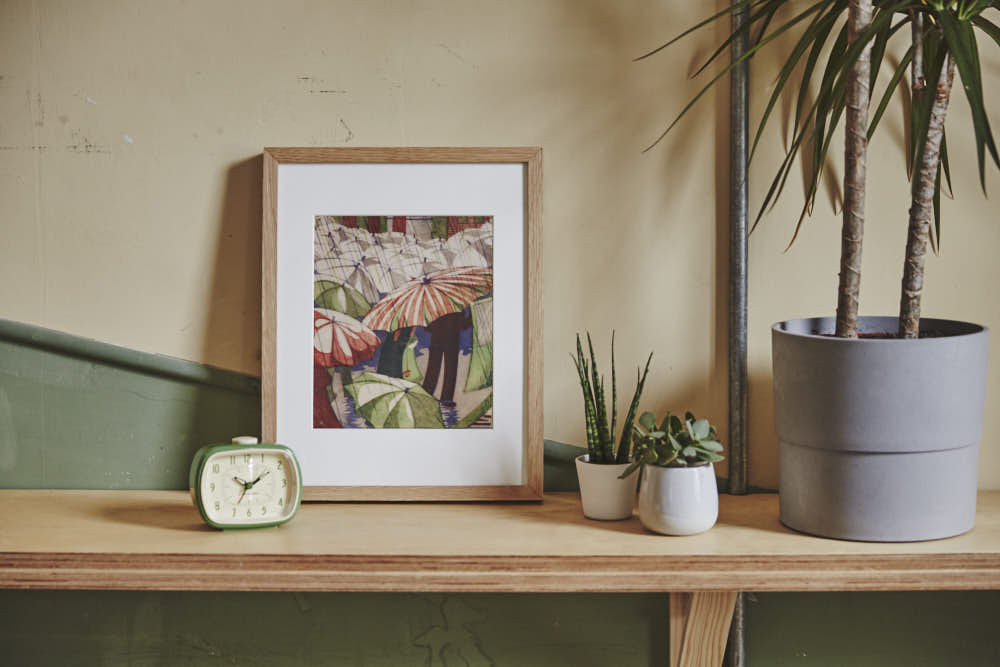 Mounted and ready to frame, Ethel Spowers' Wet Afternoon is a great way to have a piece of the Grosvenor School in your own home. We're saying nothing about the great British weather though… £9.95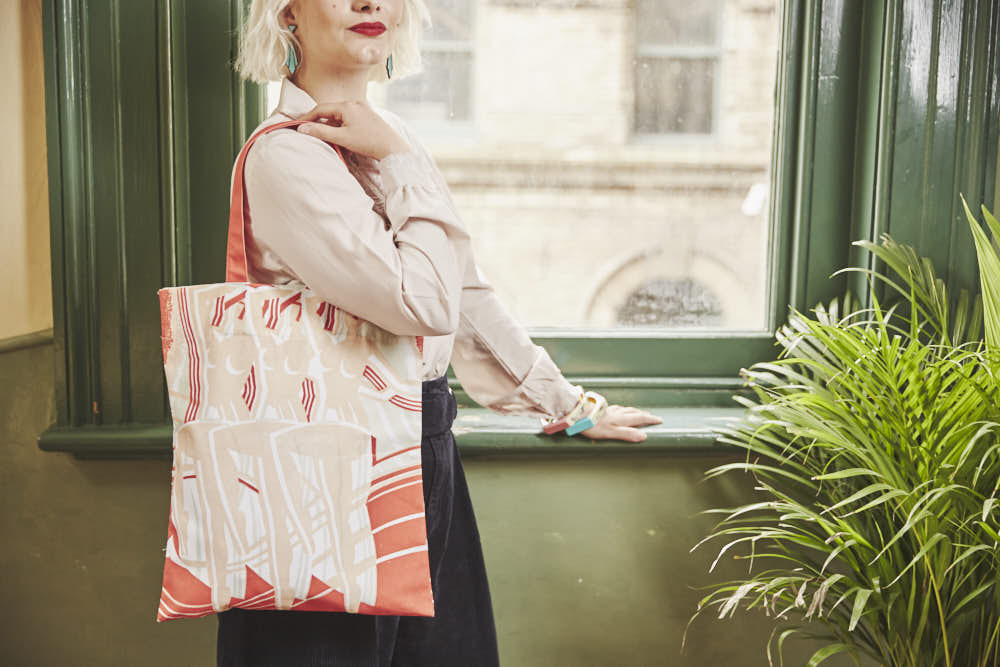 Long live the tote bag! The vibrant Nymphs, Errant by Leonard Beaumont is printed on both sides of this grab and go bag, perfect for running your nymphs, errands… (sorry!) £14.95
Jazz Musicians Silk Bow Tie and Pocket Square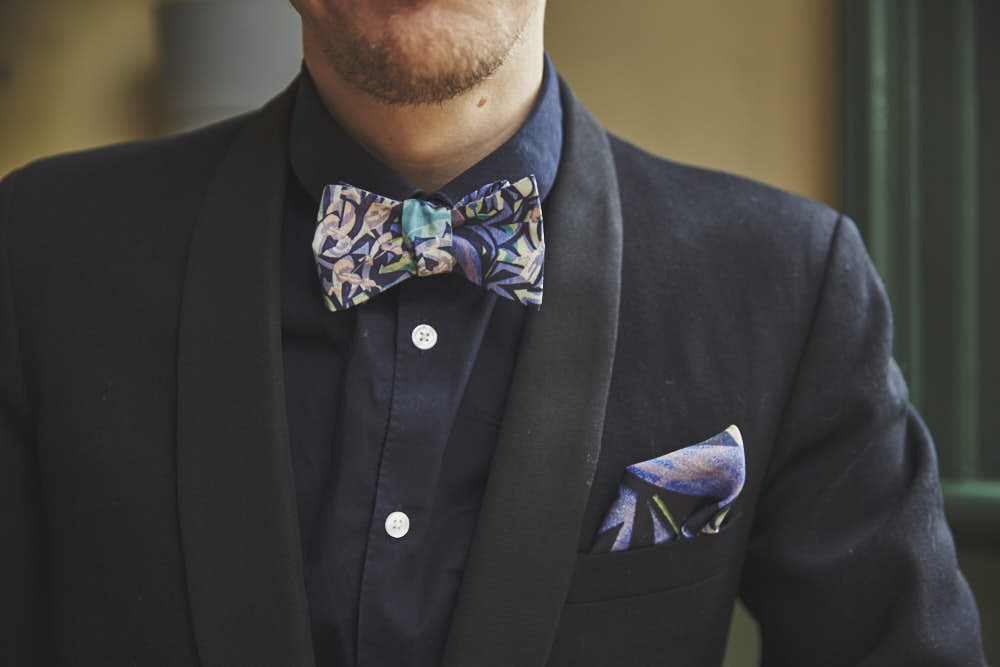 Look as dapper as the musicians in William Greengrass' Jazz Musicians do with this 100% silk bow tie and matching pocket square made by Fox & Chave. £19.95-24.95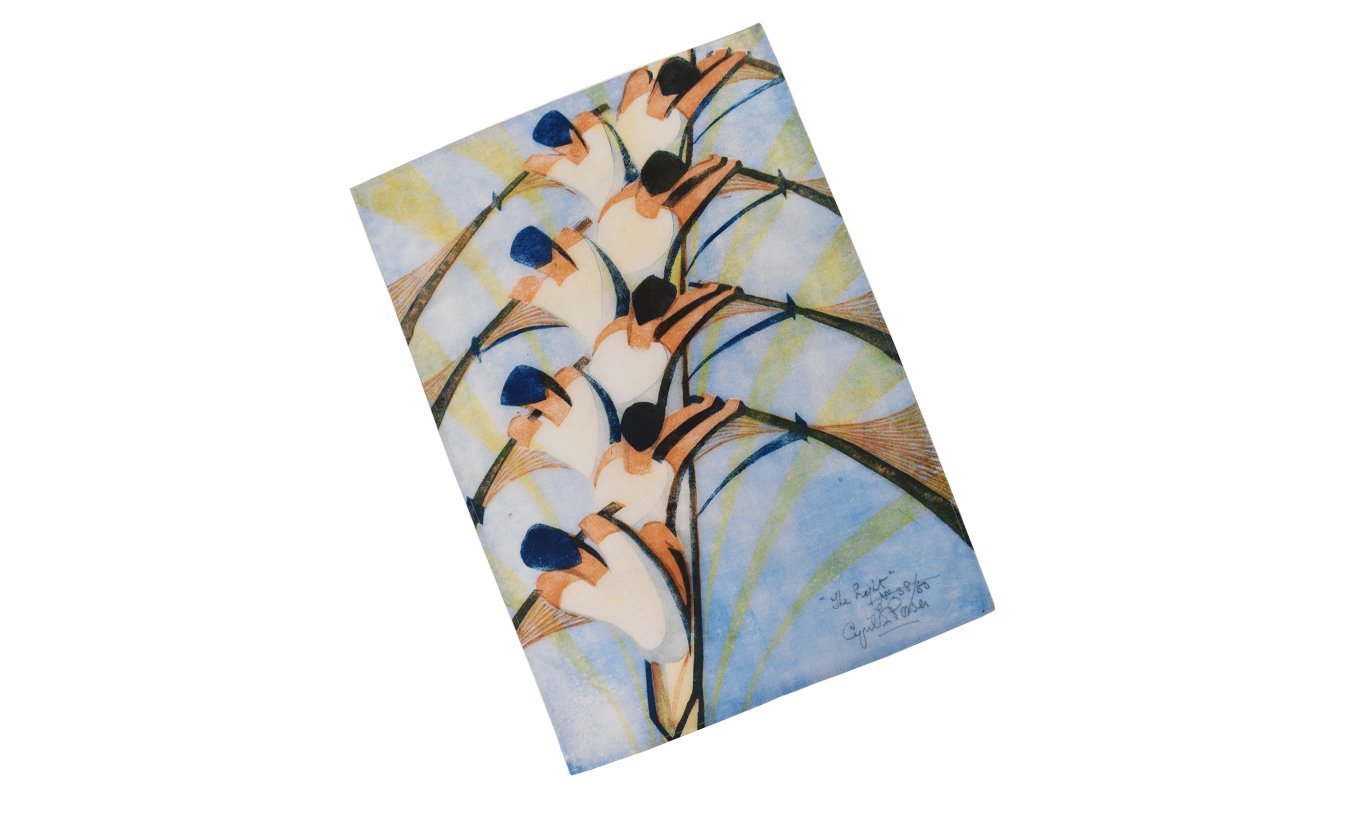 Did you even go to an exhibition if you didn't buy the tea towel? This one features Cyril Power's stunning work, The Eight, which is on display in the exhibition. £8.95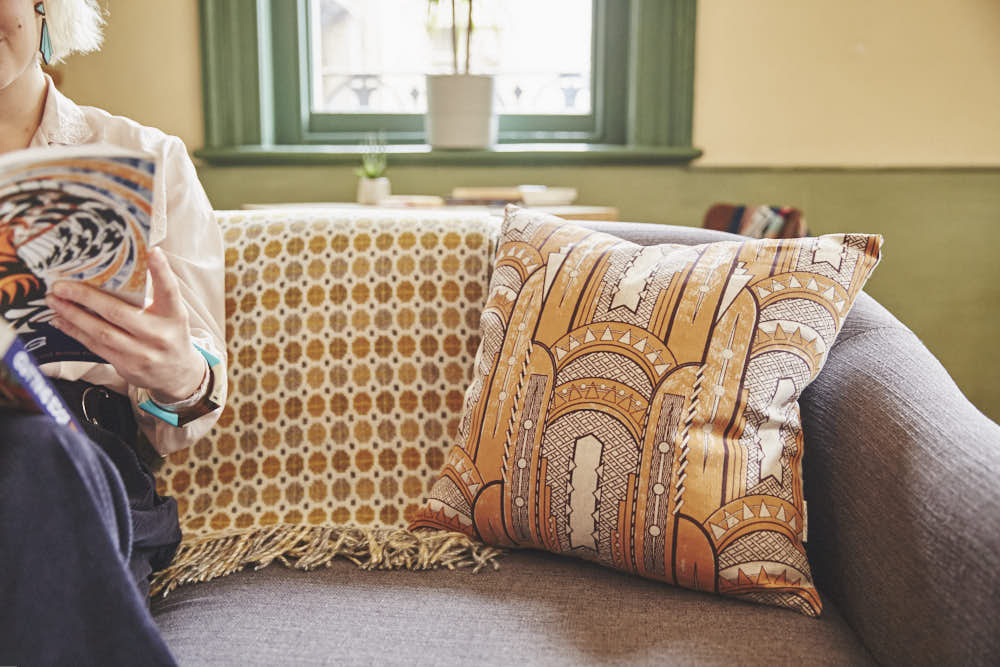 Hackney-based Daniel Heath is an award-winning wallpaper, textile and surface designer renowned for his illustrative and engaging styles. He up-cycles and re-appropriates authentic heritage materials to create must-have pieces for design lovers. £80
Shop the full exhibition range here.