Browse our summer shop highlights
Our shop is back online and in pop-up form at the Gallery, packed with a fantastic range of books, accessories, homeware and much more! To celebrate we've rifled through our shelves to bring you our favourites…
Lisa Stickley Range
This beautiful tote bag, postcards and tea towel are part of a new collection produced with award winning designer, author and illustrator Lisa Stickley. Lisa's graphic interpretation of the Gallery was created using several mediums, including pen and ink, paint and digital collage. It's the perfect bag for fans of the Gallery and our iconic architecture.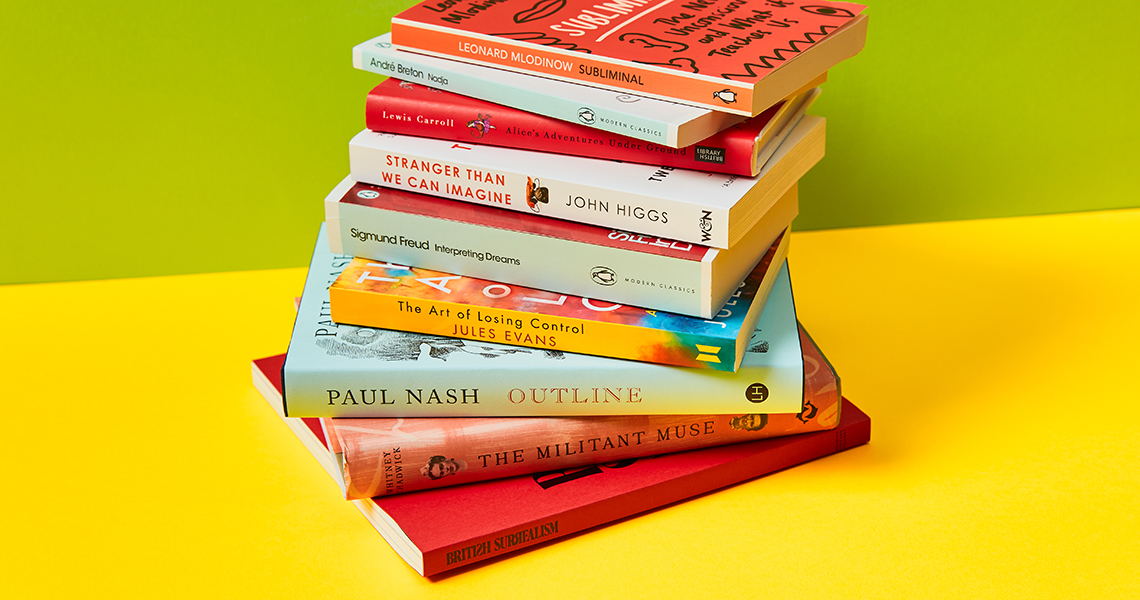 Books, glorious books!
We couldn't pick just one highlight from our bookshop, as it's packed with goodies! Our British Surrealism catalogue provides great insight into the surrealist movement in Britain with articles, essays and beautifully rendered prints of artworks from the show, whilst The Surreal Life of Leonora Carrington, written by journalist and relative Joanna Moorhead, shines a light on this enigmatic artist. If you've been experiencing stranger-than-fiction dreams during lockdown, why not chart them in this creative dream journal?
Exhibition posters
Did you know many of our past exhibition posters are available to buy? Perfect for cultural-kudos points, and for brightening up your walls - they're also a snip at just £5 for an A2 poster.
Wolf and Moon Collage Charm Hoops & Necklace
We've been lusting after these beautiful charm hoops and necklace from Wolf and Moon. Available in a range of colours, you'll be the belle of the zoom call.

Pomps of the Subsoil Silk Scarf
This 100% silk chiffon scarf truly is a wearable work of art! Made exclusively for Dulwich Picture Gallery by Beckford Silk, it captures the vivid dreamscape of surrealist Leonora Carrington's painting The Pomps of the Subsoil.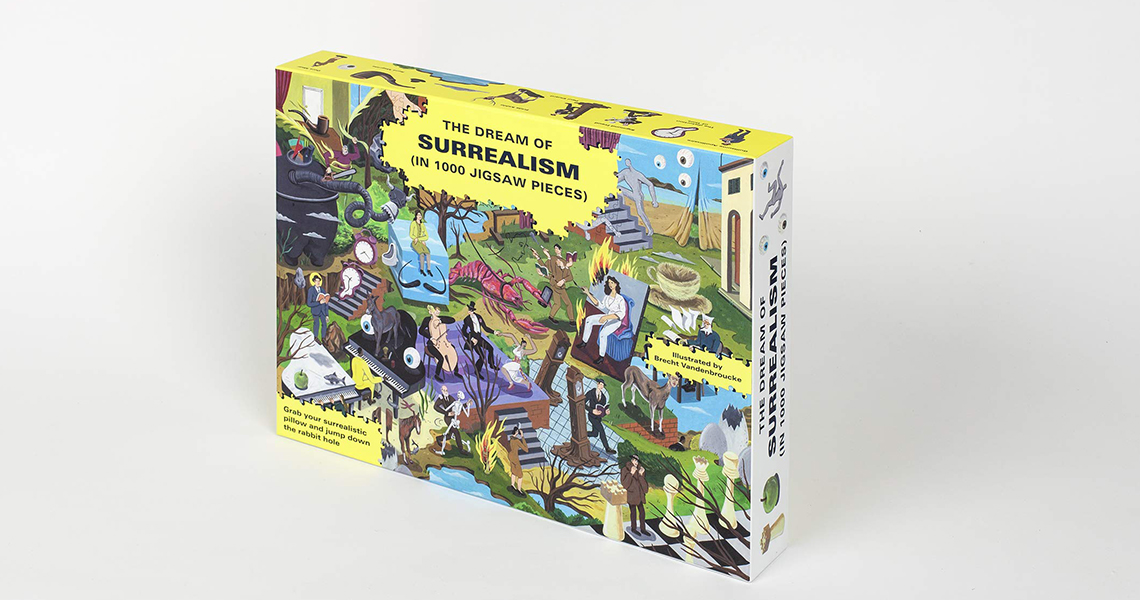 The Dream of Surrealism Jigsaw Puzzle 
While away a wet afternoon (because let's face it, summer has them) with this beautiful jigsaw puzzle. Piece together the artists, poets and muses behind the surrealist movement, featuring the abandoned streets of a Giorgio de Chirico city, Sigmund Freud dancing the tango with a skeleton and lobsters answering the phone. It's 1,000 pieces - so not for the faint hearted!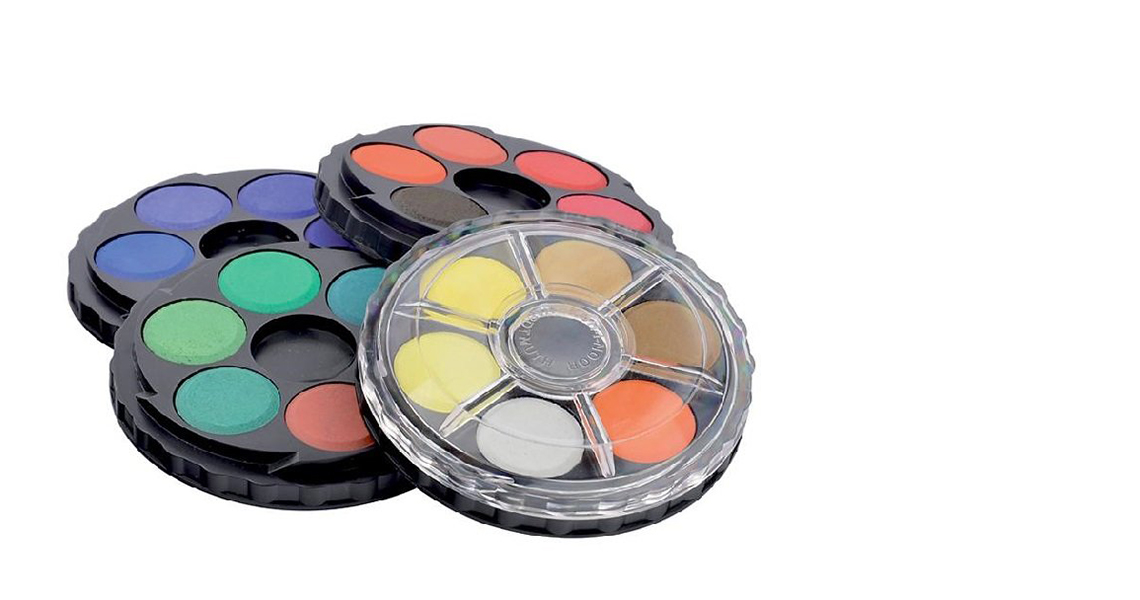 Watercolour paint stack
This handy stack of 24 paints is perfect for getting started with watercolour. Compact, portable, and suitable for children, you can bring them with you anywhere!
As an independent charity, every purchase in our shop helps support the Gallery in these challenging times.
If you're local, why not save on postage with our new click and collect service! Just select 'collect' instead of 'ship' at the checkout, and we'll let you know when your goodies are ready to collect from the Gallery.