10 books to feed the creative soul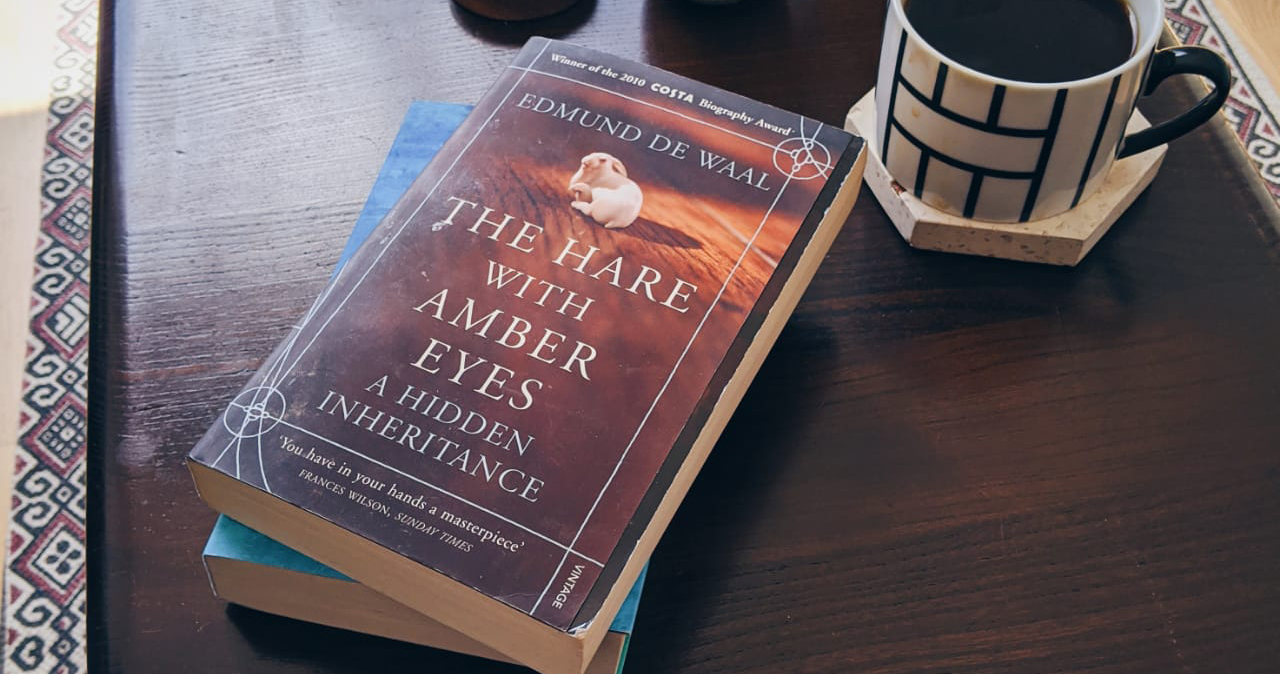 Remember the good old days - where bookshelves were more than aesthetic backdrops for our Zoom calls? We reckon it's time to give your eyes a rest (once you've read this blog post of course...) and cosy up with a book and a cup of tea/iced beverage (English weather dependent).
Find some inspiration for your next read with our round-up of fiction and non-fiction with a cultural twist – as chosen by staff at the Gallery.
Ghosts of my Life by Mark Fisher
"His writings are very melancholic but there is a secret beauty in his dystopian observations. He uses contemporary culture (musicians like Burial, films like The Shining) as a starting point for discussions on Hauntology, Depression and 'Lost Futures'. If it sounds heavy it's because it is! But sometimes confronting darker themes can be strangely hopeful and liberating! It has influenced the current generation of artists for this reason."
Emily Baker, Gallery Assistant
The Goldfinch by Donna Tartt
"A classic! Nuff said."
What Good are the Arts? by John Carey
"A delightfully sceptical and devastatingly intelligent assessment of the true value of art (yes that was lifted from the book jacket) but it is a great read and study into the value of arts and culture, low and high!"
Both Felicity Sutherland, Head of Development 
The Hand That First Held Mine by Maggie O'Farrell
"A novel that leaps from the art scene in 1950s Soho to present day London. The kind of story we all need at the moment – escapism, romance, revenge - I was gripped from start to finish."
Louisa Bee, Head of Communications
Weather by Jenny Offill
"My favourite read during lockdown so far. It wasn't exactly escapism, as the subject is the end of the world, but it is beautifully written and, despite the apocalyptic message, it exudes a sense of calm. It reminded me that careful, considered prose is art in itself. I loved it."
Jennifer Scott, Sackler Director
The Legacy of Mark Rothko by Lee Seldes
"An exposé of the greatest art scandal of our century"
Paul Butler, Vice Chair, Friends
The Lonely City by Olivia Laing
"Olivia explores the concept of loneliness through visual art, specifically art in and by artists from New York. It's a fascinating and incredibly moving read. I think about this book so often and I read it nearly two years ago."
Claudia Jolly, Gallery Assistant
The Hare with Amber Eyes by Edmund de Waal
"I love how de Waal tells huge global stories of life and art, loss and future through this one tiny object. It's a really compelling read that has a message that our lives are made and remade through our connections to objects."
Jane Findlay, Head of Learning and Audience Development
Ways of Seeing by John Berger 
"This book opened up ways to look at art that I hadn't previously thought about"
Rosie Haas, Marketing Manager
And last but not least....British Surrealism Exhibition Catalogue
We couldn't not include! Escape to worlds of the illogical, dreamlike and marvellous - this is definitely the ultimate art book for your list. Though not available to buy now, you can purchase a voucher which can be redeemed once our shop is back up and running - and you're supporting the Gallery at the same time Find out more here. 
Image courtesy of Jane Findlay, our Head of Learning - an avid reader and coffee drinker...