Five dreamy landscapes to escape to (virtually) this lockdown
If you're missing travel to pastures new, why not indulge in a virtual journey through some of the captivating landscapes of our collection – as chosen by our team.

Claude Joseph Vernet, Italian Landscape (1738)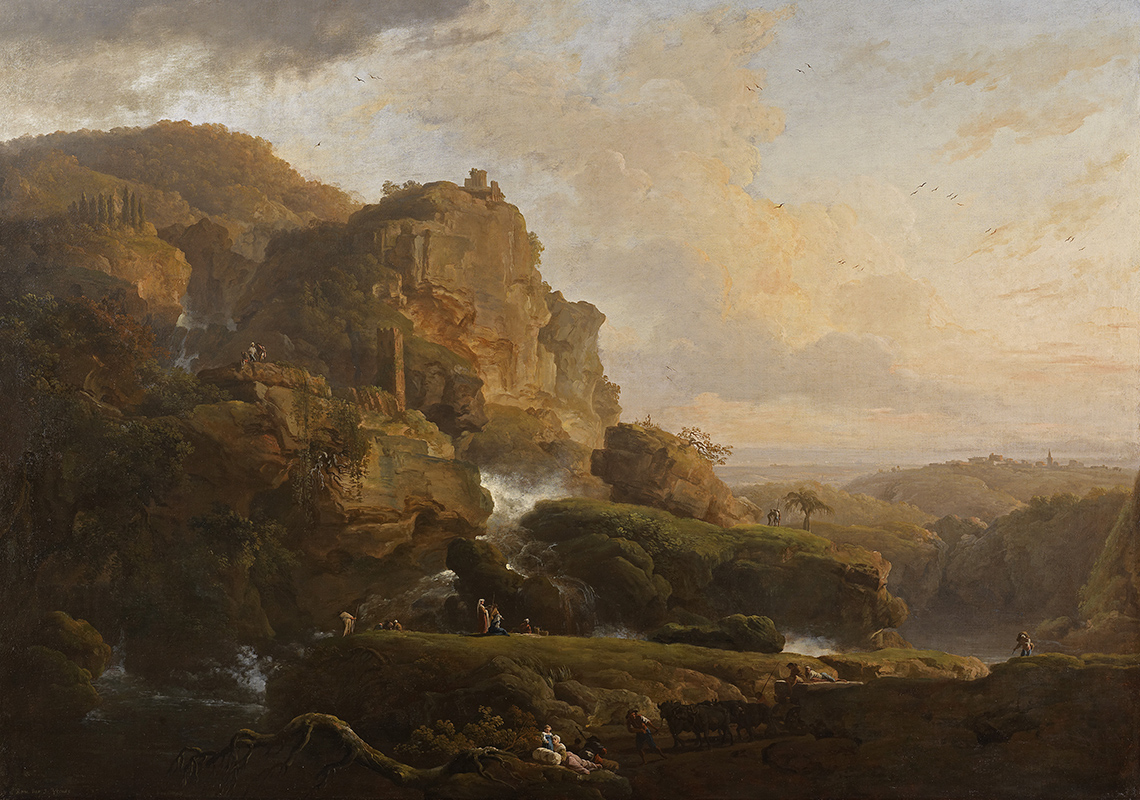 "I'm very fond of this painting, because the more you look at it, the more you discover. I like the depth and scale Vernet gives the painting, from the small people in the front, to the church on the top to the village in the background. After being cooped up at home, this painting really helps me to unwind and feel like there is a limitless sky and the horizon is so far away. It's one you can get lost in, if only for a while." Lewis Brennan, Site Team
Adam Pynacker, Landscape with Sportsmen and Game (1661-65)
"I'm always drawn to the blue leaves in this painting - a result of time rather than the artist's original intention. It's thought that this colour is the result of chemical change and the fading of the yellow pigment which was originally mixed with blue to make green. I wonder what Pynacker would make of it, if he could see it now." Louisa Bee, Communications
Aelbert Cuyp, River Landscape (c. 1640)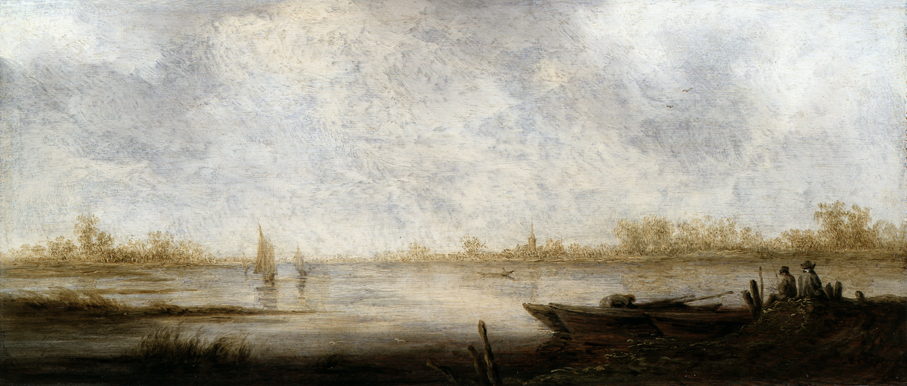 "I love this painting because it is so powerful and evocative despite its small scale (16 x 36.8 cm). Cuyp was influenced by his contemporaries, Jan van Goyen and Salomon van Ruysdael, who developed a new way of painting landscapes with carefully chosen muted tones so that water and air blend together to create a naturalistic atmosphere. I can hear this painting: the gentle lapping of the water against the boats, the fishermen chatting to each other, and the bell from the church tower on the horizon marking out the slow passing of the day." Jennifer Scott, Director 

Philips Wouwerman, Peasants in the Fields: Hay Harvest (c. 1655)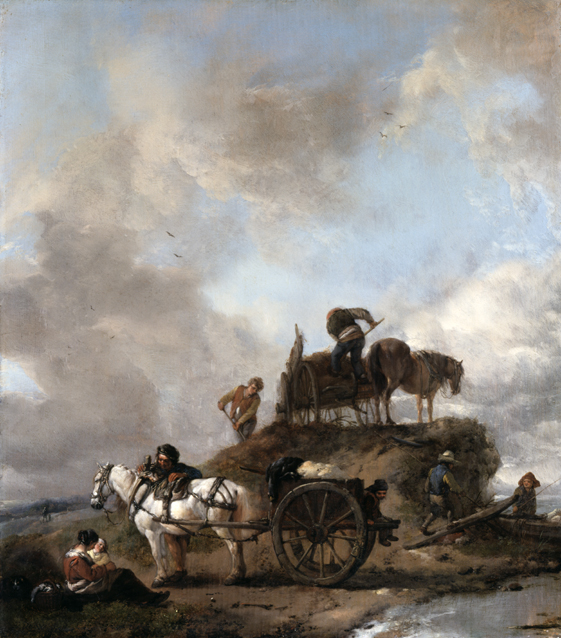 "This is one of my favourites as – although it's technically a landscape - it's basically a study of clouds and sky. There's a real sense of atmosphere. It always makes me want to grab a jumper!" Helen Hillyard, Curatorial

Willem van de Velde the younger, A Calm (1663)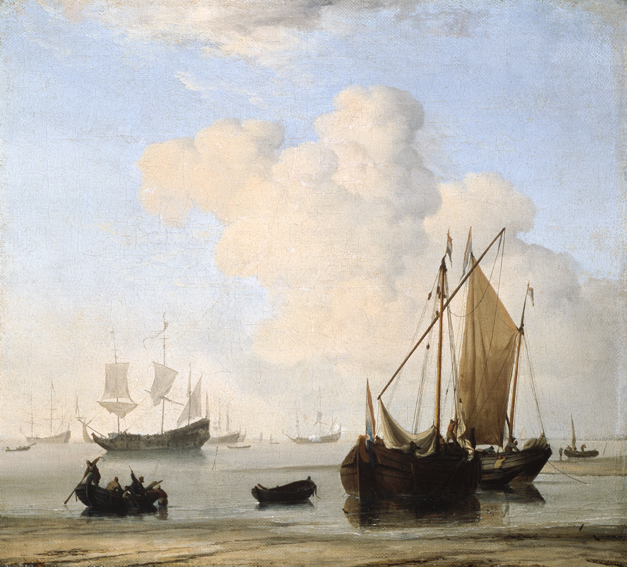 "I'm missing the chance to be by the sea at the moment – even in winter! I expect the Dutch painter Willem van de Velde the younger was also a fan, as he primarily painted seascapes. This painting, literally called A Calm, does just that for me. The big billowing clouds and stillness of the water are so tranquil - I can imagine running to the shore line to dip my feet in." Rosie Haas, Communications

You can explore all the works in our collection on our website, with free audio guides available on the Bloomberg Connects app.