Top Picks: 7 Great Books from the Reframed range
We've chosen our Top Book Picks from the Reframed range, from the mysterious lives of artists and women who 'dare' to read, to seminal feminist manifestos. 
1) Hockney's Six Fairytales from the Brothers Grimm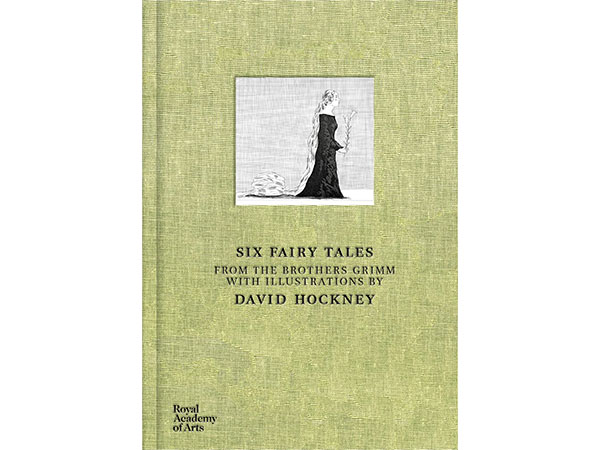 An intriguing reimagining of the Grimm fairytales delectably illustrated and redesigned for a modern audience, all in David Hockney's inimitable style. This clothbound hardback is the first reprint of the book since its original 1969 publication. The book includes two illustrations currently on display in the Reframed: Woman in the Window exhibition.
£16.95 | Order a copy
2) Stefan Bollman, Women Who Read Are Dangerous, (foreward by Karen Joy Fowler)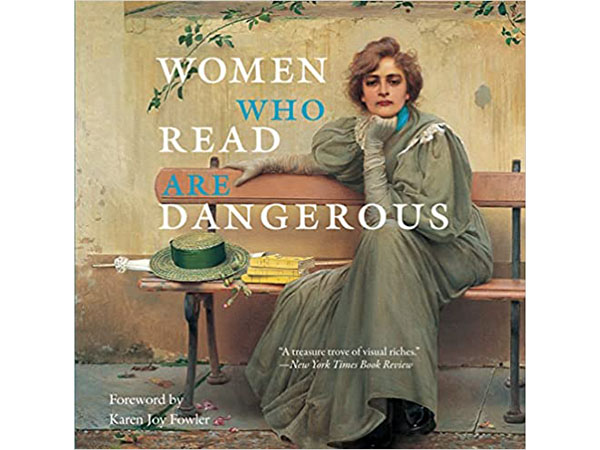 What is it about a woman reading that has captivated hundreds of artists over the centuries? Stefan Bollmann explores this popular subject in more than 70 artworks, drawings, paintings, photographs, and prints by iconic artists such as Henri Matisse, Edward Hopper, Suzanne Valadon, August Sander, Rembrandt, and many more. Bollmann profiles how a woman with a book was once seen as idle or suspect and how women have gained autonomy through reading over the years. 
£15.99 | Order a copy

3) Siri Hustvedt, A Woman Looking at Men Looking at Women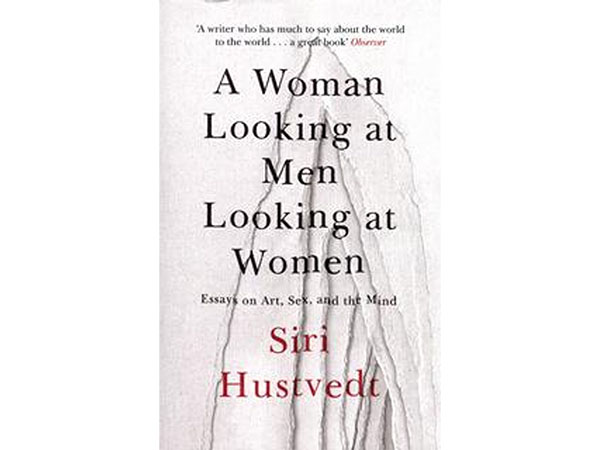 A trail-blazing and inspiring collection of essays on art, feminism, neuroscience and psychology featuring The Delusions of Certainty, winner of the European Essay Prize 2019. Prize-winning, bestselling novelist, Siri Hustvedt is widely regarded as a leading thinker in the fields of neurology, feminism, art criticism and philosophy. She believes passionately that art and science are too often kept separate and that conversations across disciplines are vital to increasing our knowledge of the human mind and body.
£10.99 | Order a copy

4) Mary Beard, Women & Power: A Manifesto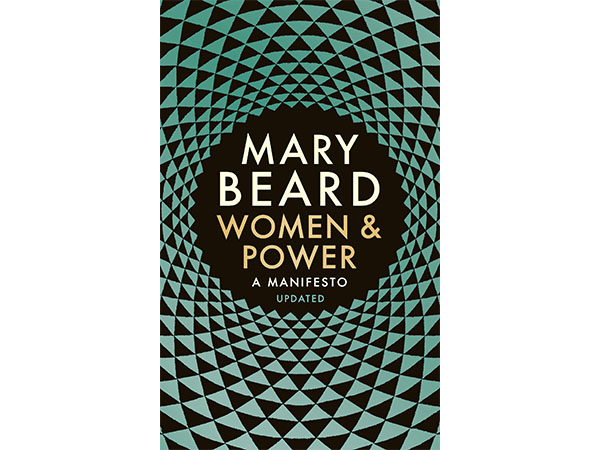 Britain's best-known classicist Mary Beard, is also a committed and vocal feminist. With wry wit, she revisits the gender agenda. Ranging from Medusa and Athena to Theresa May and Hillary Clinton, Beard explores the cultural underpinnings of misogyny, considering the public voice of women, our cultural assumptions about women's relationship with power, and how powerful women resist being packaged into a male template. Published a year on since the advent of #metoo, Beard looks at how discussions have moved on the intersections with issues of rape and consent, and the stories men tell themselves to support their actions. '..it's time for change - and now!' 
£10.99 | Order a copy

5) Evelyn Waugh, Rosetti His Life & Works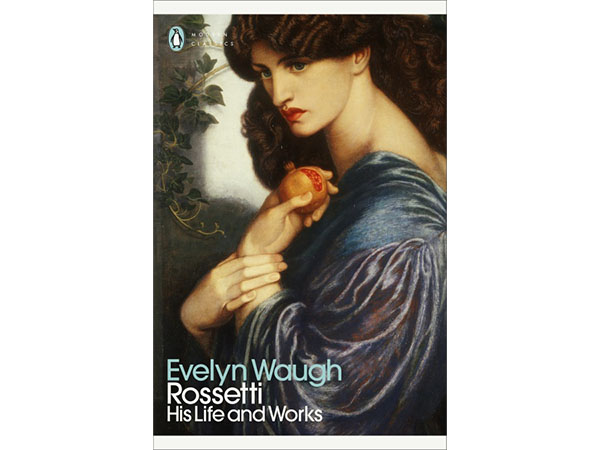 A sparkling account of Dante Gabriel Rossetti's tragic and mysterious life, telling the story behind some of the greatest poetry and painting of the nineteenth century. Shot through with charm and dry wit, and illuminated by his sense of kinship with the Pre-Raphaelite artist, Rossetti is at once a brilliant re-evaluation of Rosetti's work and legacy, as well as a blast of defiance against the art establishment of Waugh's day.  
£10.99 | Order a copy

6) Reframed: The Woman in the Window Exhibition Catalogue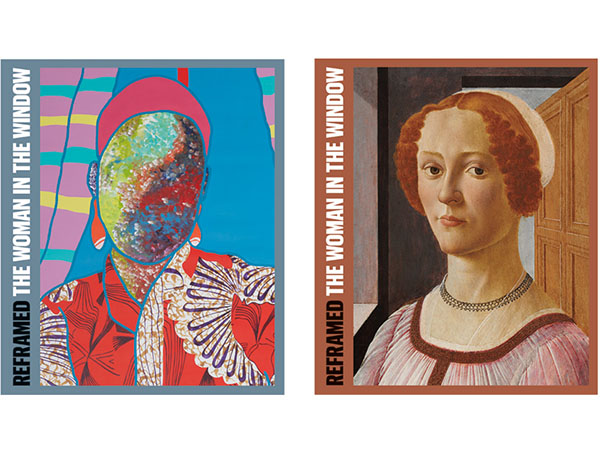 Don't miss this expansive offering from Reframed curator Dr Jennifer Sliwka. Taking you on a visual journey, across chronological and geographic boundaries, this book demonstrates how artists have long used the window as a device for framing and presenting a female figure to the viewer. These are works that dramatize ways of seeing and being seen, often casting the beholder in a particular role and implicating them in a narrative. Choose from two cover designs, Botticelli or Ategwa, the content is the same inside. (Reframed: The Woman in the Window, is on view at Dulwich Picture Gallery until 4 September 2022.)
£19.95 | Order a copy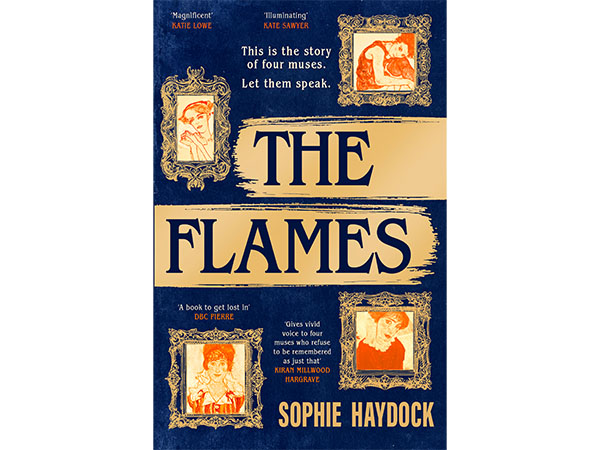 The electrifying historical debut about four muses and Egon Schiele, the artist who shocked Vienna. None of the women are quite what they seem. Fierce, passionate and determined, they want to defy convention and forge their own path. But their lives are set on a collision course when they become entangled with the controversial young artist Egon Schiele whose work - and private life - are sending shockwaves through Vienna's elite. All it will take is a single act of betrayal to change everything for them all. Because just as a flame has the power to mesmerize, it can also destroy everything in its path.
£16.99 | Order a copy


Every purchase helps to support the Gallery, its exhibitions and community engagement programmes.