Jennifer Scott appointed as new Sackler Director of Dulwich Picture Gallery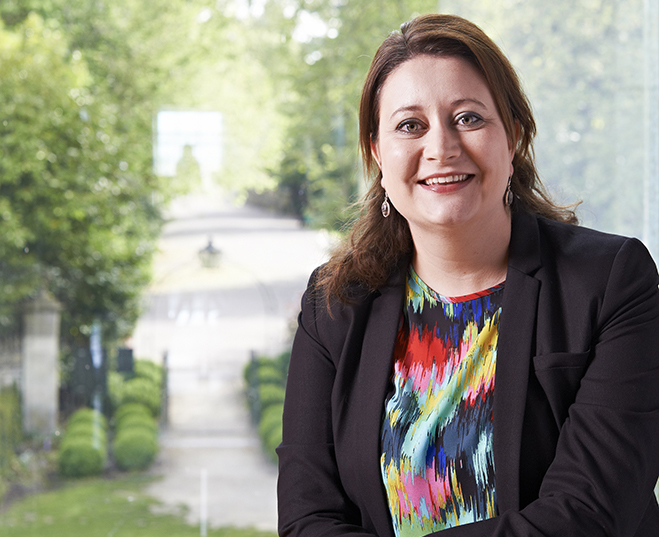 Dulwich Picture Gallery has today announced that Jennifer Scott has been appointed to the position of Sackler Director of Dulwich Picture Gallery, succeeding Ian A C Dejardin after his 12 year leadership. Scott will take up her new position in April 2017.

Professor Evelyn Welch MBE, Chair of Trustees at Dulwich, said:

"I am delighted to be able to announce Jennifer's appointment to this important role. Her passion for the Gallery is clear and her achievements at The Holburne Museum and at the Royal Collection are an excellent foundation for joining Dulwich. We look forward to welcoming her on board as we look towards the Gallery's future ambitions."

Scott is currently Director of The Holburne Museum, Bath, having joined in August 2014. During this time she has played a significant role in shaping the Museum's centenary celebrations, with a series of critically acclaimed exhibitions in 2016. In addition, she led a successful £450,000 acquisition campaign with linked community engagement programme, and initiated conservation and research leading to major new attributions of the Museum's Flemish paintings. Scott has also developed a number of national and international partnerships. Prior to joining The Holburne Museum, she was Curator of Paintings at Royal Collection Trust (2004-2014)

Jennifer Scott said:

"I am honoured to be appointed as Sackler Director of Dulwich Picture Gallery. Through its exceptional collection and pioneering programme, Dulwich has an enduring appeal grounded in its 200-year history. Ian Dejardin's dynamic leadership has placed the Gallery in a strong position for the future. I look forward to working with Evelyn, the Board and the team to continue to develop the Gallery as the perfect place for people to experience the inspirational potential of art."
 
2017 will welcome an exhibition line-up featuring Vanessa Bell, John Singer Sargent and Tove Jansson. The year will also see the opening of the Gallery's first pavilion building in June as well as a series of displays celebrating 200 years since the Gallery first opened its doors to the public.

-Ends-
Notes to editors

Media Enquiries:
Louisa Bee
Press and Communications Manager
+44 (0) 208 299 8710
l.bee@dulwichpicturegallery.org.uk

Jennifer Scott will be the Gallery's fourth Director. The institution has:
A trajectory of growth with numbers increasing from 98,000 in 2004/5 to 220,000 in 2015/16.

Over 35,000 participants taking part in its learning and outreach programmes each year.

An internationally acclaimed exhibitions programme including recent successes Hockney, Printmaker; Ravilious: Watercolours; The Amazing World of M.C.Escher; and Nikolai Astrup: Painting Norway.

A programme of international lending from its collection across the world.

An expanding programme of contemporary artistic responses to its Permanent Collection including dance and music commissions.

Recently placed no. 2 of 'the best small museums in the UK' by The Times.
Biography:
Aug 2014-present, Director, The Holburne Museum; responsible for £1.4m budget, 21 staff (f/t), and 320 volunteers. Led successful acquisition campaign for Sir Thomas Lawrence's Arthur Atherley, recent discoveries of previously overlooked works by Brueghel the Younger and Teniers, achieved significant grants for outreach & community engagement work.
Curator of Impressionism: Capturing Life (2016) and Bruegel: Defining a Dynasty (2017). Restructured staff, introduced a SMT at Deputy Director level, devised and implemented a 3-year forward plan, managed capital project of new car park / café terrace.  

Jan 2004-Aug 2014, Curator of Paintings at Royal Collection Trust. Responsibility for curating exhibitions and displays and project management of loans to museums and galleries worldwide.  Established academic authority on royal portraiture and British, Flemish, Spanish and Dutch painting 1450-1900.

Author of numerous publications including The Royal Portrait: Image and Impact (2010); Dutch Landscapes (2010); Bruegel to Rubens: Masters of Flemish Painting (2007). Previously worked in the curatorial department of The National Gallery, London and National Museums Liverpool.

1998-2002, BA and MA, History of Art, The Courtauld Institute of Art. Fellow of the Society of Antiquaries and Fellow Commoner of Lucy Cavendish College, University of Cambridge.