Unlocking Paintings
Every painting in our Collection can tell a story
Last year, our Friends, visitors and supporters helped us raised £27,000 toward our Private Made Public series, which brought three rarely-seen artworks of exceptional quality to Dulwich to be enjoyed by a London audience. This appeal helped us to continue our 200-year-old tradition of displaying art for the public.
This year, we are excited to announce an exciting new project, Unlocking Paintings, which will build on this tradition and invest in our future. This will be focused on new ways to share the stories found within the Gallery's heart, our incredible collection.
Over the next three years, we will be creating, investigating and developing new ways to share the stories behind our artworks. These may be subtle, dramatic, temporary or permanent, but they will all contribute to enriching the Gallery experience for everybody.
We are asking you to help us develop a dynamic approach together, encouraging new connections and ways to look again at the works we know so well. There will be many different ways to be involved, but first, we need to make this happen.
Our target is even more ambitious than last year. For this first stage, we must raise £30,000 in order to replace our wall labels and tell the first story of this project: the tale of the Dutch Golden Age.
Please help us make this happen by donating what you can so that everyone can be part of Unlocking Paintings.
Click here to donate from £15.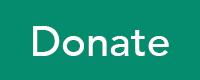 Need help?
appeal@dulwichpicturegallery.org.uk / 020 8299 8724
About our funding:
The gallery costs £4.9M* per year to open, operate, offer its artistic and community programmes and care for its collection. The Gallery's income from ticket sales provide 22% of these costs and 48% must be raised from fundraising.
There are many ways for individuals, foundations and organisations to support the Gallery, including our appeals, Friends and Patrons memberships, and bespoke projects such as conservation or exhibitions. Please contact our development department at development@dulwichpicturegallery.org.uk or on 020 8299 8726 for more information.
*Financial year: April 2016 - March 2017