Primary Schools
We welcome Primary School groups to the Gallery to creatively and critically engage with our Collection and temporary exhibitions through artist-led practical workshops which link to subjects on the national curriculum. Groups can also do self-led tours of the Gallery with our printable resources. 
All our school sessions can be tailored to suit SEND groups. 
Collection Connections
The Gallery owns one of the finest collections of Old Master paintings in the world. School visits to our Collection give pupils the chance to see works ranging from Tudor times to the 19th century, by artists including Rembrandt, Gainsborough and Poussin. Our gardens also provide a great opportunity to enjoy architecture and nature in one setting. 
Through our Collection students can explore the themes of  Identity and Nature. The following workshop will be based around your choice of one of these themes.
Studio Workshops: Reception - KS2
Wednesdays and Thursdays 10-11.30am or 12.45-2.15pm
These artist-led workshops open with looking at a small, themed selection of paintings from the Collection or sculptures in the Gallery grounds to initiate enquiry-based dialogue and conversation. Students will be supported to experiment with a variety of materials, processes and skills while continuing to consider the workshop theme. 
Choose theme:  Identity / Nature  
Curriculum links: Art and Design / English / Design and Technology / History / Science 
Available: Wednesdays and Thursdays, from 27 September 2021 (available to book now) 
£105 per session (for up to 30 students) 
Helen Frankenthaler Studio Workshop: Reception- KS2
We have a special artist lead workshop inspired by our current exhibition, 'Helen Frankenthaler: Radical Beauty.'  This session will give your children and young people an insight into the work and techniques of Frankenthaler whose 'No Rules' approach pushed the boundaries of printmaking. Students will take inspiration from Frankenthaler's work and experiment with a variety of media to create their own individual pieces of artwork. The session aims to unlock new possibilities in materials, to encourage students to experiment and take creative risks.
Curriculum links: Art and Design / Design and Technology / History / Science 
Available:  Thursdays in November, January, February, March. 
£105 per session (for up to 30 students) 
As we are unable to visit the Gallery in a full group at present, the artist will use high-quality replicas, props and resources in the studio to set the theme for the workshop context. They will encourage mindful looking and questioning from the group, supporting their enquiry skills. 
The Possibilities of the Impossible Bouquet 
In this artist-led digital workshop, students will use the Gallery's still life collection to develop enquiry skills to enable them to talk about artworks and express themselves creatively. Investigating the historical context of Jan Van Huysum's Vase with Flowers or the 'Impossible Bouquet' as it's more commonly known will provide an exciting springboard for children to create their own artwork about themselves.
Available: Tuesdays 11am-12pm, 2pm-3pm; Thursdays 11am-12pm
Curriculum links: Art and Design/ English/ History/ Design and Technology/Social and Emotional Wellbeing
Materials: Simple materials found in your classroom, drawing and collage based. (will be agreed in advance)
A teachers pack will be provided with follow up activities for you to do with your class. 
Session cost: £90
National Curriculum links
You can find out more about how our schools sessions link with the National Curriculum here.
Self-guided visit to the Gallery
Explore the Gallery at your own pace with our new self-led resources. Choose from a selection of mood maps created by local schools to discover the collection through a new thematic approach or download a worksheet with starter questions and activities for your visit. Self-led visits are free but must be booked. Groups are required to split into groups of six to enter the Gallery with one adult present in each group. Book your self-guided tour using the button below.
Mood Map - Conflict
Mood Map - Identity
Mood Map - Love
Mood Map - Nature
Artsmark
Dulwich Picture Gallery is proud to be working in partnership with schools and settings on their Artsmark Award journey. By supporting Artsmark settings, we're helping put the arts at the heart of education, inspiring young people to create, experience and participate in high quality arts and culture. Find out more at artsmark.org.uk
To find out how we can support your Artsmark journey, contact schools@dulwichpicturegallery.org.uk / 020 8299 8730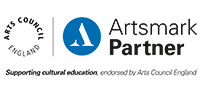 Arts Award
Dulwich Picture Gallery is proud to be an Arts Award Supporter through its schools programme. Find out more at artsaward.org.uk.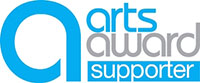 Image credits: Rembrandt van Rijn, Philemon and Baucis, 1658, oil on panel transferred to panel, National Gallery of Art, Washington, Leonora Carrington, The Old Maids, 1947, © Estate of Leonora Carrington / ARS, NY and DACS, London 2019, UEA 27. Sainsbury Centre for Visual Arts, University of East Anglia. Photographer: James Austin