Summer Arts Academy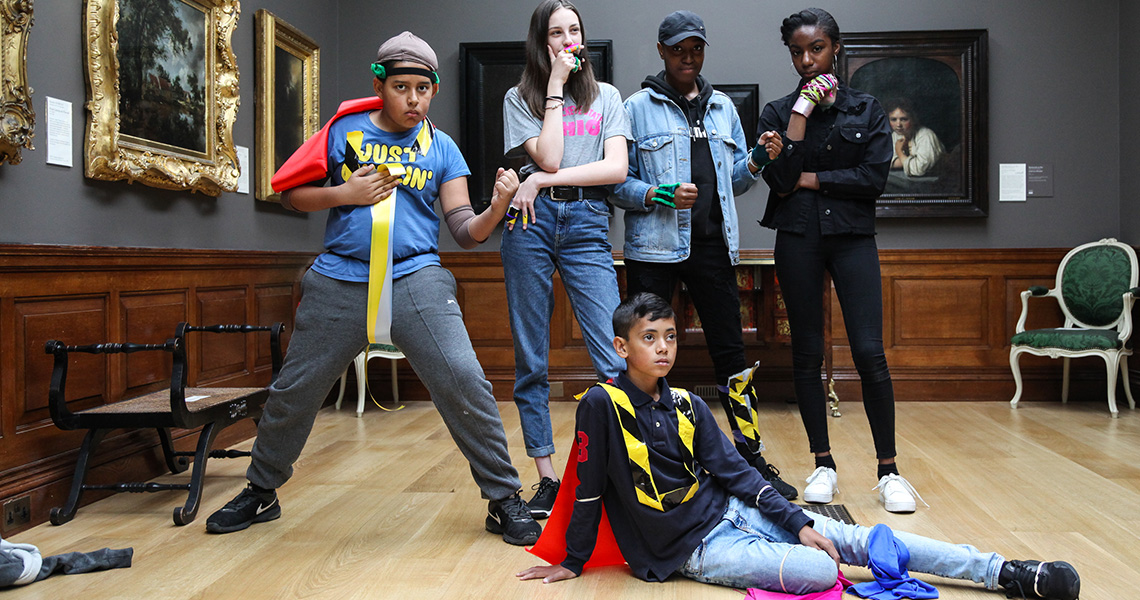 Summer Arts Academy 2017 was a week-long intensive performance art project celebrating 200 years of art for the public. Over a week in August 2017 a group of young people worked with artist Chloe Cooper to explore our Permanent Collection, looking at and questioning these pictures anew. The group focused on themes of beauty, bodies, power, consent and rights – trying out different techniques and discussing a range of ideas.
The week culminated in the group working with photographer Gordon Peden to create a series of photographic portraits in the gallery and a live group performance piece that took place around the gallery for friends, family and visitors. Supported by Chloe and Gallery staff, the piece was completely led by the young people, formed of their own ideas and questioning.
A big congratulations to Chantelle, Diane, Harvey, Hayley and Kai for all the fantastic work they created! 
Watch what our young artists got up to below:

Summer Art Academy is generously supported by Charterhouse in Southwark