True Crime: The Case of Philips Wouwerman
According to 18th century gossip, the Dutch painter Philips Wouwerman (1619–68) was a plagiarist. It was said that the painter stole the drawings of the dead artist Pieter van Laer and subsequently used them for his own works. Wouwerman went on to become one of the most successful artists of his generation creating over 600 paintings.  
Featuring works by Wouwerman as well as expert testimony from the past and present, True Crime: The Case of Philips Wouwerman will present the evidence and ask the visitor to decide: what is the line between imitation and appropriation, inspiration and crime? Is Philips Wouwerman guilty or not guilty?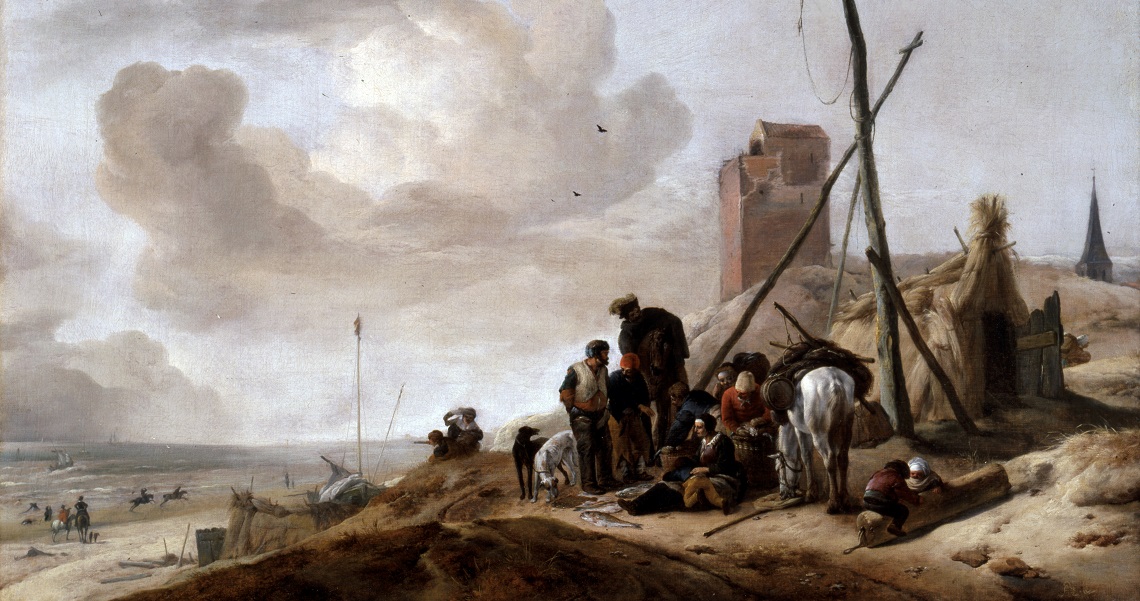 This display is part of the Gallery's new Unlocking Paintings series, which presents new perspectives on the Gallery's collection.
Unlocking Paintings 
Unlocking Paintings is a series of displays that enables people to make personal connections with the paintings at Dulwich Picture Gallery. The series explores new ways to tell the stories of the collection, which are responsive and relevant to contemporary experience. Displays are centred around three key themes: pioneering new research, championing diverse contemporary painters and amplifying local voices within the collection. 
Images: Philips Wouwerman, Halt of a Hunting Party, c.1660, oil on panel, 55.6 x 82.9 cm, DPG78. Dulwich Picture Gallery, London. Philips Wouwerman, Fish Auction, c. 1649, oil on panel, 49.6 x 79cm, DPG67. Dulwich Picture Gallery, London