Sargent: The Watercolours
Watch our new video below for a walk-through with renowned artist and judge on BBC One's 'The Big Painting Challenge' - Lachlan Goudie ROI. 
"...a triumph and revelation" - Financial Times
"Utterly absorbing" - Evening Standard
"Pictures made for pleasure" - The Times
"...unbelievable ability" 

- Time Out

The first UK show in nearly 100 years devoted to watercolours by the Anglo-American artist, John Singer Sargent (1856-1925).
Renowned as the portraitist of his generation, Sargent also devoted time to developing his talent in watercolour, undertaking several painting expeditions to Europe in the early twentieth century. Free from the constraints of his studio he was able to take inspiration from the places he visited – from the streams and glacial moraines in The Alps to the renaissance and baroque architecture he explored in Venice. Working en plein air, Sargent developed a distinctive way of seeing and composing, his subjects often appearing fragmented and disorienting – an expression of his personal, modern aesthetic.
Frequently dismissed as travel souvenirs, Sargent's watercolours dazzle with light and colour, demonstrating a technical brilliance and striking individuality, offering an alternative perspective on the artist. This exhibition brings together 80 paintings from private and public collections, revealing Sargent's idiosyncratic view of the world and the scale of his achievement.

Get to know 'The Lady with Umbrella' with exhibition co-curator Richard Ormond:
Catch the rest of the video series with the playlist below: 

Preview the Audioguide:
For £3 you can enjoy our exhibition audioguide featuring co-curators Richard Ormond and Elaine Kilmurray. The guide features 22 tracks and over 40 minutes of content to enhance your enjoyment of the exhibition. Buy online in advance at the same time as booking your tickets, or pay on the day.


Browse our Sargent range including artisan glassware, global-inspired gifts & luxury accessories.




SUPPORTED BY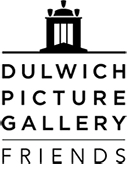 Official Paint Partner

Media Partner

Image Credits: 

John Singer Sargent,

The Lady with the Umbrella, (detail) 1911, Museu de Montserrat. Donated by J. Sala Ardiz. Image © Dani Rovira. John Singer Sargent, The Church of Santa Maria della Salute, Venice, c. 1904-9, watercolour on paper, over preliminary pencil, 36.7 x 53.8 cm, © Calouste Gulbenkian Foundation, Lisbon. Photo: Catarina Gomes Ferreira. John Singer Sargent, Mountain Brook, 1909-11 (detail), Watercolour on paper, over preliminary pencil, with touches of body colour, 35.6 x 25.4 cm, Private Collection. John Singer Sargent, A Turkish Woman by a Stream, c. 1907, watercolour on paper, over preliminary pencil, with touches of body colour, 35.9 x 50.8 cm, Victoria and Albert Museum. Bequeathed by Miss Dorothy Barnard. © Victoria and Albert Museum, London