Gallery Lates: Wilderness
What draws some artists to a life of seclusion and how is this expressed in their work? Inspired by David Milne: Modern Painting and Milne's way of isolated living and his immersion in the natural world, Mother Nature will be our muse as we examine the wilderness in art. 
Wild Food
Make the most of nature's rich and abundant larder and discover more about wild food with professional forager James Wood. Considered as one of the UK's top foraging and wild food experts, James will showcase his favourite ingredients, provide foraging advice and share his top tips on where to find ingredients, as well as teach you how to transform simple foraged produce into show-stopping meals. You'll even get to try some!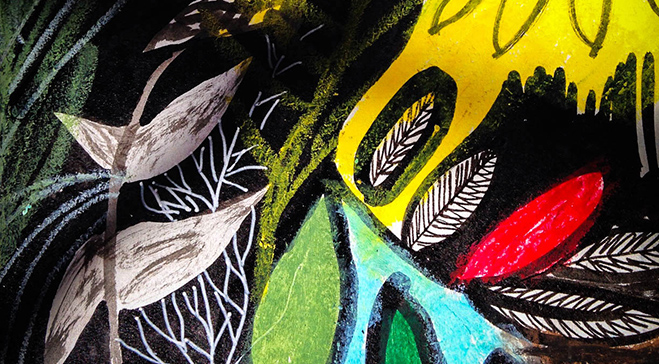 Canopy Charms
Join illustrator, mark-maker and creative educator Grace Holliday for a drop-in wilderness workshop exploring sensory paper craft and light-capturing cutout techniques. Create beautiful, handmade leaf decorations - perfect for display at home or as unique gifts for others!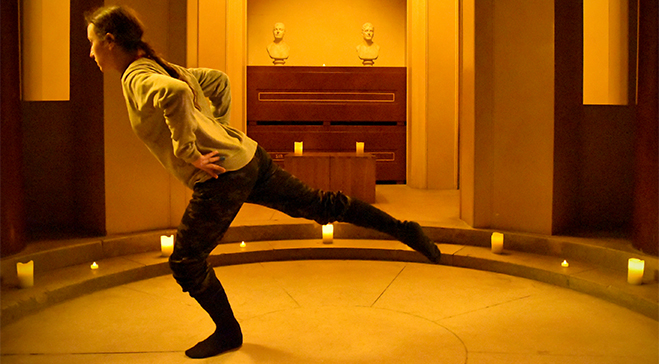 Collective31
Enter the atmospheric Mausoleum for an immersive 10-minute experience from Collective31, titled 'Solitude'. Using blindfolds, contemporary electroacoustic music and dance, the group will explore themes of isolation and wilderness within two movements: 'expressions of...' followed by 'from there to here'. Collective31 is a contemporary music and arts organisation that create unique and exciting artistic experiences, from music concerts to art exhibitions, around the UK. They showcase new and innovative work from some of the country's most promising emerging artists. Composition by Naomi Wright and choreography by Amelia Griffin.

Monoprinting from Nature
Take inspiration from David Milne's deep connection to the natural world and experiment with found natural objects to create unique prints. Join artist Francesca Centioni-Dene to explore a variety of printmaking techniques and capture the wilderness in print.

Pop-Up Talks
Take a walk on the wild side as our Curatorial Team explore the influence of nature in our Collection.

Food & Drink
Cocktail geniuses Gimlet Bar will be on hand with a selection of Wilderness-inspired drinks, including an elderflower and vodka mix called Gardeners Question Time and a rum concoction, En Plein Air. If you're feeling peckish, they will also be serving up nibbles and toasts including smoked mackeral bites. You can check out the full menu here. 

*Concession includes: Disabled / Unemployed / Students ticket types

Generously supported by the High Commission of Canada