Gallery Lates: Metamorphoses

Explore the fascinating world of mythology, as we take a look at the gods, nymphs and magical scenes in the Gallery's collection. Through performances, workshops and talks, discover how artists have been - and continue to be - inspired by legend.
Art Macabre Living Statue Life Drawing (7-9pm)
Art Macabre invites you to sketch their uncanny mythical figure; an ivory statue come to life with a kiss. Be inspired by the tale of Pygmalion, who fell in love with the artwork he sculpted. Draw a beautiful living statue, exploring the strange role of the life model between object and subject; artwork and active agent. Art Macabre bring theatrical life drawing events to London's best galleries and museums after dark. Everyone welcome to participate.
Metamorphoses (10 minute pop up performances)
A collaboration between violinist Anna Ziman, dancer Alice Weber and composer Georgia Scott, this performance looks at the connection between sound and movement and how one can transform into the other. Inspired by Ovid's Metamorphoses, performers will explore ideas of transfiguration and the constant shift between chaos and order.
Modern Mosaics (6-10pm)
Grapes and vine leaves and bows and arrows – symbols and accessories are strewn about the walls of the gallery, summoning up with them the wine-god Bacchus or Mars, God of War. Sketch out unique designs for your own symbols and play with jewel-coloured palettes to create a tiled tribute using the ancient technique of mosaic - with a twist.
Art History Talks (7pm & 8pm)
Writer and art historian Catherine McCormack will be exploring tales of mythology in our Collection, including Peter Lely's Nymphs By a Fountain and Rubens' Venus, Mars and Cupid.
Food & Drink
Herne Hill-based Bullfinch Brewery will be serving up craft beer for you to enjoy in a pop-up stand in our beautiful grounds. Drinks, art and sunshine - match-made in heaven!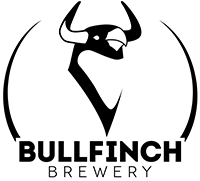 *Concession includes: Disabled / Unemployed / Students ticket types