Contextual Lecture: Turning Dreams into Reality: Engineering the Future
From mobile phones to spacecrafts, many of our modern needs rely on engineers, but with driverless cars, holograms, pollution and climate change, this profession is also facing many challenges.
About the speaker: Professor David Blockley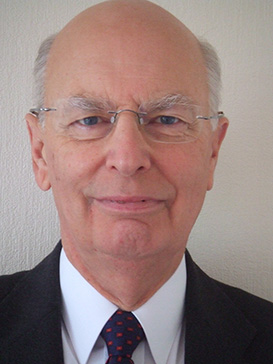 David Ian Blockley is an Emeritus Professor of Civil Engineering at the University of Bristol.  He is a Fellow of the Royal Academy of Engineering and was President of the Institution of Structural Engineers in 2001-2.  He has written many technical papers and has won technical awards including the Telford Gold Medal of the Institution of Civil Engineers. Since 2010 he has written three books on Engineering for a wider non-technical readership. These include Bridges: the science and art of the world's most inspiring structures (OUP 2010), A Very Short Introduction to Engineering (2012) and a Very Short Introduction to Structural Engineering (OUP 2014). He is currently working on his latest book for OUP 'Turning Dreams into Reality: What engineering is and why we need it'.
This lecture is part of the Contextual Lecture Series: Tomorrow's World - Intimations of the Future