Watch our exhibition preview video presented by co-curator and Sargent's Grand-Nephew Richard Ormond.
The first UK show in nearly 100 years devoted to watercolours by the Anglo-American artist, John Singer Sargent (1856-1925).
Renowned as the portraitist of his generation, Sargent also devoted time to developing his talent in watercolour, undertaking several painting expeditions to Europe in the early twentieth century. Free from the constraints of his studio he was able to take inspiration from the places he visited – from the streams and glacial moraines in The Alps to the renaissance and baroque architecture he explored in Venice. Working en plein air, Sargent developed a distinctive way of seeing and composing, his subjects often appearing fragmented and disorienting – an expression of his personal, modern aesthetic.
Frequently dismissed as travel souvenirs, Sargent's watercolours dazzle with light and colour, demonstrating a technical brilliance and striking individuality, offering an alternative perspective on the artist. This exhibition brings together 80 paintings from private and public collections, revealing Sargent's idiosyncratic view of the world and the scale of his achievement.

RELATED EVENTS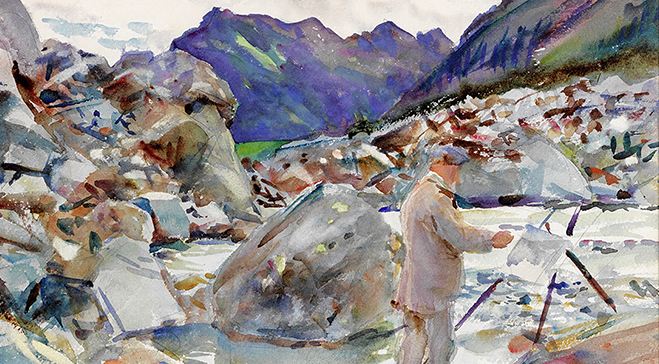 Richard Ormond, co-curator of the exhibition and Sargent's great-nephew, gives an insight to how Sargent spent his summers and autumns from 1900 to 1914 painting landscapes and figure subjects on the continent, an antidote to the pressures of portrait painting.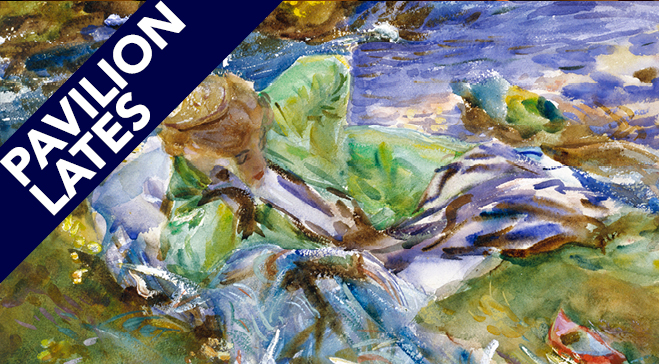 Pack your suitcase – in celebration of Sargent: The Watercolours, we're taking you on a journey from Tuscany to Turkey. Expect Sargent's travels to be brought to life through Art Macabre's immersive drawing salons and tales of adventure with award-winning storyteller Giles Abbott.
*Lates activities and entry to the Permanent Collection are free, but standard admission prices apply to Sargent: The Watercolours. Tickets can be purchased in advance here. We highly recommend booking the exhibition in advance as spaces are strictly limited and may sell out for time slots during the Late.
Part of Pavilion Lates. View the full programme >>

Enjoy violin sonatas by greats including Fauré, Debussy and Ravel. Interspersed during the evening will be recollections of Sargent's pianistic skills, including those of his regular partner, the American violinist, Charles Loeffler.


SUPPORTED BY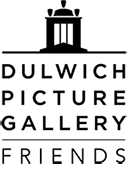 Official Paint Partner

Official Media Partner

Image Credits: 

John Singer Sargent,

The Lady with the Umbrella, (detail) 1911, Museu de Montserrat. Donated by J. Sala Ardiz. Image © Dani Rovira
John Singer Sargent, Santa Maria della Salute, Venice, c. 1880-1920, watercolour and pencil on paper, 45.7 x 30.5 cm, Victoria and Albert Museum. Given by Mrs Ormond and Miss Sargent in memory of their brother. © Victoria and Albert Museum, London
John Singer Sargent, Bed of a Torrent, 1904, watercolour and pencil on paper, 34.3 x 49.5 cm, Royal Watercolour Society, London. Image © Justin Piperger

Related events