British Surrealism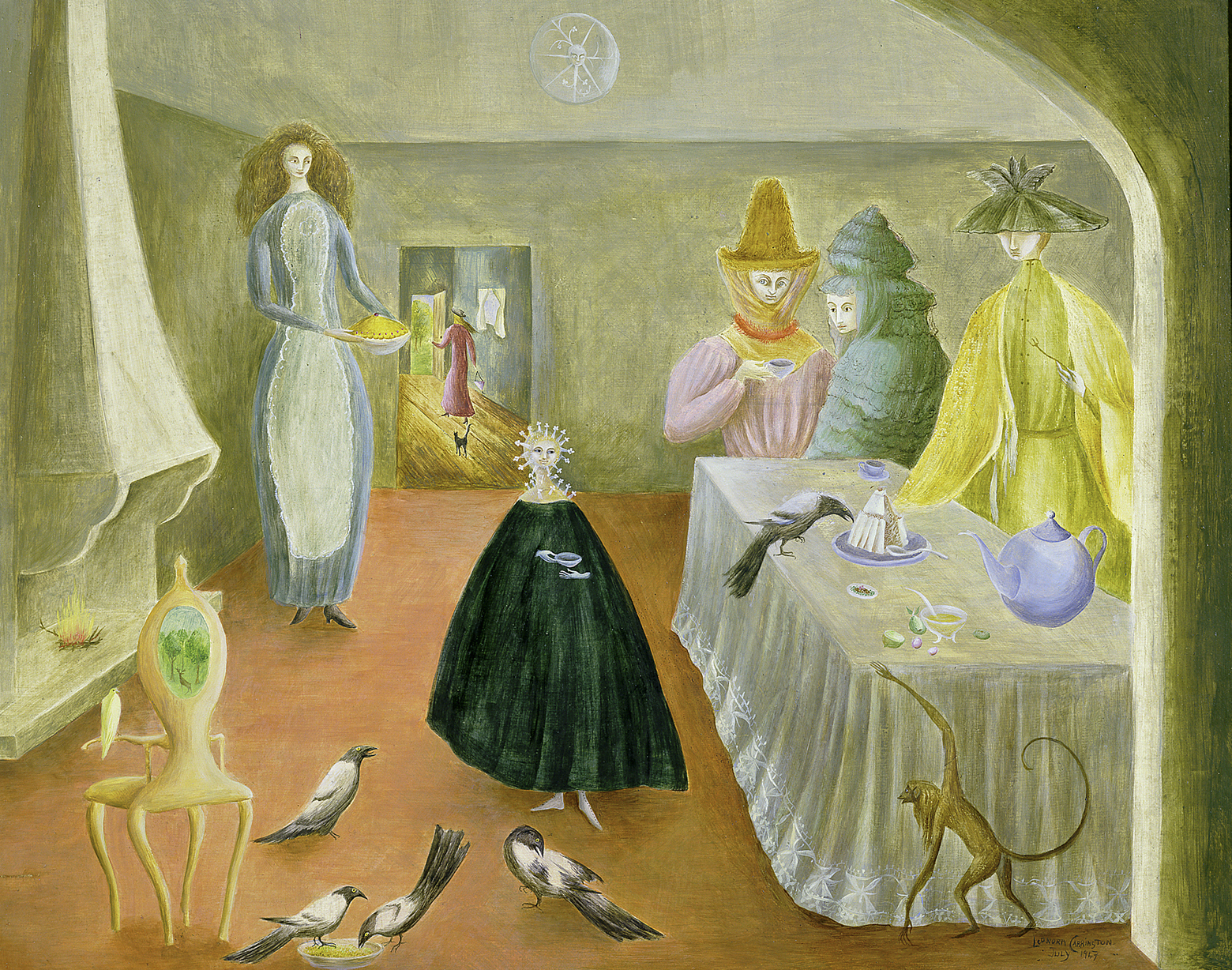 In February 2020, Dulwich Picture Gallery will present British Surrealism, an ambitious and wide-spanning survey of the origins of surrealist art in Britain, and the first to trace its roots back to 1620 through supporting archive material. Marking the official centenary of surrealism, when founder André Breton began his experiments in surrealist writing in 1920, it will present a fresh take on this revolutionary movement, through over 70 eclectic works.

British Surrealism will explore the contribution and responses that British artists made to the movement, whether they were involved directly as surrealists, or were significantly influenced by it. Bringing together over 40 artists, including Leonora Carrington, Edward Burra, Francis Bacon, Lucian Freud, Ithell Colquhoun, John Armstrong, Paul Nash and Reuben Mednikoff, the exhibition showcases paintings, sculpture, photography, etchings and prints made between the years 1783 and 1952. Revelatory works from less familiar yet innovative figures will also feature, including Marion Adnams, John Banting, Sam Haile, Conroy Maddox and Grace Pailthorpe - all of whom were united by a motivation to blur the boundaries between reality and dreams.

In the First Manifesto of Surrealism (1924), Breton named 25 poets, novelists and playwrights from the 17th to the 19th centuries who shared and inspired the subversive qualities and absurdities of the movement. In a playful twist, the exhibition will include works and books by some of these so-called 'ancestors of surrealism,' including William Blake, Samuel Taylor Coleridge, Henry Fuseli, Lewis Carroll and Edward Lear. Literary highlights in the exhibition include rare manuscripts such as a notebook containing Coleridge's 1806 draft of his poem, The Rime of the Ancient Mariner and a playscript for Horace Walpole's The Castle of Otranto (1859).
The exhibition itself will echo elements of the uncomfortable, rejecting order and chronology to channel the mischief and provocation of the movement. It will be arranged to reflect the modes and methods of surrealism, with themes of war, dreams, the unconscious, the uncanny, radical politics, sex and desire. The common creative urge between all artists will be highlighted throughout, revealing the power of the subconscious, and the liberation of the imagination.

The exhibition will begin with an exploration of dreams, a key recurring motif in surrealism. Highlights will include Armstrong's Heaviness of Sleep (1938) – depicting a landscape that is both arid and fertile, as well as Burra's nightmarish Dancing Skeletons (1934). Works that focus on chance and unexpected juxtapositions will be displayed, including Marion Adnams' uncanny post-war landscape Aftermath (1946). The third room in the exhibition will look at the surrealist's political aspirations and will include Nash's bitter, pre-surrealist landscape, We Are Making a New World (1918) and Edith Rimmington's collage Family Tree (1938).

Works that delve into the concepts of automatism and the subconscious will examine automatic writing and free association - techniques that Breton took from Freudian psychoanalysis. The penultimate room in the show will reveal the liberal demands and uncomfortable truths that the surrealists explored around sexuality. Colquhoun's The Pine Family (1940) and Pailthorpe's disconcerting watercolour drawing, Abstract with Eye and Breast (1938) will be displayed.
By creating illogical worlds, the surrealists aimed to provoke new ways of seeing. The final room explores the irrational, the impossible and the absurd, with highlights including works by Carroll – a key figure of the ludicrous, Bacon's otherworldly Figures in Garden (c.1935) and Fuseli's Macbeth (1783). Seen together, the works in this room will provide an overview of the fundamental ideas of surrealism, emphasising the importance of imagination and will demonstrate the surrealist's aim of imagining new realities. It will represent the value of creativity in times of unrest; presenting a connection to today's often turbulent landscape and political climate.

British Surrealism is curated by Dr David Boyd Haycock, a freelance writer, curator and lecturer specialising in British art of the twentieth century. It will be his second exhibition at Dulwich Picture Gallery, following Nash, Nevinson, Spencer, Gertler, Carrington, Bomberg: A Crisis of Brilliance, 1908–1922 in 2013. Speaking of British Surrealism, he said:
"Surrealism was probably the most exciting, transgressive and bizarre art movement of the twentieth century. Its impact on a wide range of British artists, including a number of radical female artists, was enormous. A century after its first official appearance, it is an appropriate moment to expose new audiences to roots of surrealism in British culture."

Jennifer Scott, The Sackler Director of Dulwich Picture Gallery, said:

"If you thought surrealism was solely born in France, think again! There is often something absurd and imaginative within British creativity, from Shakespeare to Lewis Carroll to Henry Moore. Visitors will be invited to embark on their own adventures into the illogical through some spectacular loans and inventive exhibition design; it is not to be missed."

A full colour catalogue supported by the Michael Marks Charitable Trust with essays by David Boyd Haycock, Sacha Llewellyn and Kirstie Meehan, will accompany the exhibition. International loans will come from The Israel Museum in Jerusalem and UK loans include those from Tate, National Galleries of Scotland, The Henry Moore Foundation, Manchester Art Gallery and the Royal Shakespeare Company. A number of works will also be loaned by private lenders.
Notes to editors
Contact
Meg Molloy, Senior Press Officer
020 8299 8715 / m.molloy@dulwichpicturegallery.org.uk
Image credit: 

Leonora Carrington, The Old Maids, 1947, © Estate of Leonora Carrington / ARS, NY and DACS, London 2019, UEA 27. Sainsbury Centre for Visual Arts, University of East Anglia. Photographer: James Austin