Leave a Legacy

A Gift that changes lives
Dulwich Picture Gallery was built in 1811 when a miner's daughter left a gift in her will. This gift would change the way the world viewed art forever.
Margaret Desenfans and our two founding fathers, Noël Desenfans and Francis Bourgeois, were ahead of their time. They understood the benefits that access to art offers people of all ages and backgrounds, rather than it being the privilege of the few.
Despite being the world's first purpose-built public art gallery and a building of national importance, we receive no core government funding. Only 24% of the Gallery's annual income is raised from ticket sales and we have to raise around £2million per year to keep the doors open.
We want to secure the Gallery for another 200 years as a welcoming, vibrant hub where everybody can find themselves in Art, engaging as many people as possible through our creative programme.
To do so, we need collaborators who share the vision of our founders and want to become part of one of the nation's most special legacy.
How can your Gift help?
Every aspect of our work is supported by the generosity of wonderful individuals. We promise that every gift is put to the most effective use, with care, respect, and sensitivity. Alternatively you may consider leaving a gift in memorium for a loved one. If you would like to discuss how your gift could help in more detail or to see what options are available for gifts in memorium you'll find more information here.  
We are available to chat confidentially about remembering the Gallery in your Will, or you can download a statement of intent and email it to legacy@dulwichpicturegallery.org.uk.  
For further information about writing a will you can find more resources here to help you make a decision.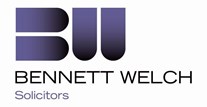 Contact Us
If you would like to talk to us in confidence about Gifts in Wills or Gifts in Memory, you can contact us on 020 8299 8729 or email legacy@dulwichpicturegallery.org.uk.
Alternatively, you can write to us at:
Development Office
Dulwich Picture Gallery
London
SE21 7AD