Helen Hillyard appointed as new curator of Dulwich Picture Gallery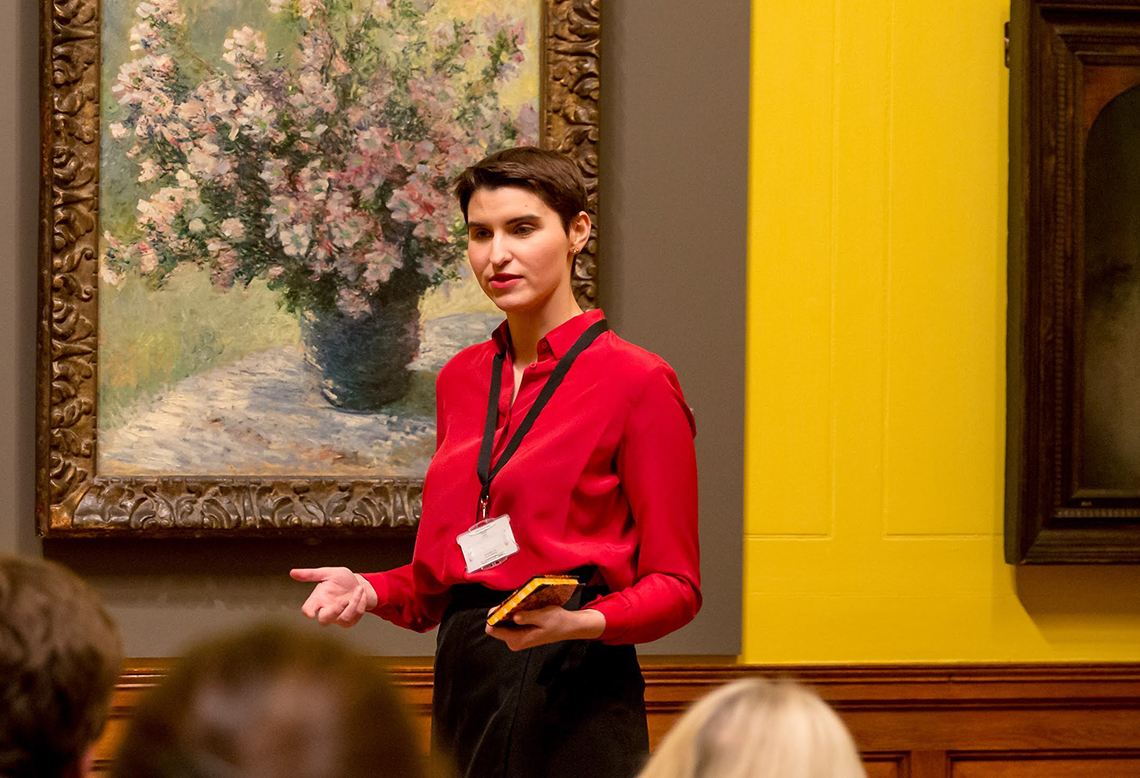 Dulwich Picture Gallery today announces the appointment of Helen Hillyard as its new curator. Hillyard will be responsible for the research, conservation, display and interpretation of the Gallery's world-renowned collection.
Hillyard has been Acting Curator at Dulwich Picture Gallery since April 2021 and was Assistant Curator at the Gallery from 2015-2021, having previously held roles at the National Gallery, London and Birmingham Museum and Art Gallery. She is a specialist in Dutch and Flemish Old Master painting, co-curated the groundbreaking Rembrandt's Light exhibition in 2019, and has published on topics relating to genre scenes, urban culture, and memory in Dutch painting. In 2020 she contributed to the complete re-presentation of the Gallery's collection, the most ambitious rehang since 2013. 
Hillyard takes up the role following the appointment of Peter Kerber as Director of the Picture Gallery at the Kunsthistorisches Museum, Vienna. Previous curators of Dulwich Picture Gallery include Xavier Salomon, now Deputy Director of the Frick Collection, New York, and Xavier Bray, now Director of the Wallace Collection, London. 
Jennifer Scott, The Sackler Director of Dulwich Picture Gallery, said: 
"Following a competitive international search, I am thrilled to announce that the Gallery's new curator comes from within the Dulwich Picture Gallery family. With extensive experience working with some of the UK's greatest collections, Helen has an established reputation for bringing contemporary excitement to the art of the past. She is perfectly placed to open up our world-class collection to the widest possible audience, and I can't wait to see what she will achieve when - now more than ever - the world needs the inspiring power of creativity." 
Notes to editors
Contact
Caitlin Collinson, PR Manager
c.collinson@dulwichpicturegallery.org.uk
About Dulwich Picture Gallery
Dulwich Picture Gallery, founded in 1811, is the world's first purpose-built public art gallery. It cares for and displays an outstanding collection of Old Master paintings within Sir John Soane's pioneering architecture. As an independent gallery, which receives no regular public funding, it pursues its founders' purpose of presenting art 'for the inspection of the publick' while engaging as many people as possible, of all ages and backgrounds, through a creative programme. Entering the gallery space visitors discover a surprising and contemplative experience that encourages the discovery of personal connections with historic works of art – a place to Find Yourself in Art.