Coronavirus FAQs
Our gardens and takeaway café are currently open. Below you will find answers to commonly asked questions ahead of your visit as well as useful links.
Visiting the Gardens
What can I do during my visit?

We are fortunate to be surrounded by three acres of green space and our gardens offer the opportunity to explore the exterior of Sir John Soane's iconic building, our Walking the dog sculpture by Peter Randall-Page, and our majestic trees. We are also lucky to be nestled in a very green corner of South London so why not make the most of your visit and explore the various parks nearby.
Our café is available for takeaway refreshments with social distancing measures in place. Every pound you spend will be directly supporting the Gallery during a challenging time and we are incredibly grateful for any help you can offer.

Are there any changes to opening times or access?

The gardens are open as per our standard hours of Tuesday – Sunday, 10am–5pm and are wheelchair accessible. Last orders at the café close at 4.30pm. You can access the gardens via the entrance on College Road, or via the pedestrian gate on Gallery Road. Please note there will be no access from the main Gallery Road gate. Find out more on our opening times and getting here pages.
What social distancing measures are in place?

We are taking great care to ensure we can operate safely. The café is operating as a pop-up kiosk service, to limit the need to go inside the building. Staff will be observing strict hygiene guidelines and we ask all visitors to enjoy our gardens responsibly and observe social distancing. Please do not visit if you have any COVID-19 symptoms - this includes a high temperature, a new continuous cough, a loss or change in sense of taste or smell. See NHS guidelines if this applies to you.
What changes have you made to the café?
The café is only available for takeaway and is serving a selection of delicious sandwiches, cakes, hot and cold drinks, wines and beers. You are welcome to enjoy food and drink from the café at one of our outdoor tables in the gardens or off-site. The café is only accepting card payments at the moment. We ask that all visitors take their rubbish with them when they leave.
Can I bring my own food for a picnic?

You are welcome to bring your own picnic. Please be respectful to other visitors and take your rubbish home with you.
What changes have you made to the shop?
While our on site shop is currently closed, our online shop is very much open and perfect for Christmas shopping, and includes a new range of art inspired Christmas cards. You can browse and purchase a range of gifts while supporting the Gallery with every pound spent. Visit dpg.art/shop
Are the toilets open?

Our toilets are currently closed. The nearest facilities are a five minute walk away in Dulwich Park. 
Other FAQs
When will you reopen your indoor spaces?
Due to the national lockdown, we are postponing our 21 November re-opening. When the restrictions are lifted, we will be ready to welcome you back to the Gallery for our hotly anticipated exhibition Unearthed: Photography's Roots and a fresh presentation of our collection. We can't wait to welcome you back.
How can I help/support the Gallery?

This is a critical time for the Gallery's future, particularly as we do not receive regular government or local authority funding. We rely on the generosity of our visitors to support this vital asset for the community. Every pound you spend with us makes a difference, whether it's to buy a coffee in our café , a gift from our amazing shop, a Friends membership, or a donation. Your help is vital and always welcome.
What has the Gallery been doing during lockdown?

Thanks to the dedication of our staff we have been keeping as much going behind the scenes as possible. We have been busy making sure our gardens are ready to welcome visitors back as well as exploring virtual ways to engage with our exhibitions and collection. We have also taken this time to carry out essential maintenance, ensuring the fabric of the building is ready to welcome visitors back when we do reopen our indoor spaces.
I booked a ticket to an event, is this still happening?

All scheduled events have been cancelled or postponed and all bookers have been refunded. To hear news on forthcoming events please sign up to our emails.
Can I enquire about hosting an event at Dulwich Picture Gallery?
We can't wait to re-open our beautiful spaces again and welcome enquiries for events taking place from Spring 2021 and beyond. In the meantime you can download our current brochures for more information:
Download our Weddings brochure
Download our Event hire brochure


We hope this has helped you find the answer to your query. If not, you can email us at enquiries@dulwichpicturegallery.org.uk and we'll do our best to get back to you. If you are a Friend of the Gallery, you can find FAQs relating to your membership here, or email us at friends@dulwichpicturegallery.org.uk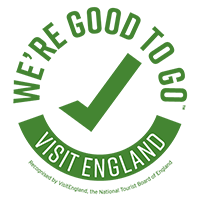 Updated on 29 September