Late: Rubens & Women
Join us for the Winter edition of our Late series as we illuminate the Gallery and Gardens with art and music. In this Rubens-inspired late, we will be exploring new ways of seeing, recognising and celebrating beauty today.    
Enjoy the  Rubens & Women exhibition after hours with interactive art performances, DJ sets, creative workshops, a pop-up bar and more!  
Want to see the exhibition too? 
Although it's free to explore the Late, Rubens and Women exhibition tickets must be booked separately.


Event times



Permissible Beauty - screening with Q&A 
Linbury Room, 7pm- 7.30pm & 9pm - 9.30pm
Permissible Beauty, a new installation at Hampton Court Palace for 2023, explores how beauty has been defined in the past and how it has been shaped by our nation's heritage. Informed by art historian and musician David McAlmont's musings on the art collections at Hampton Court Palace, it features new portraiture by acclaimed photographer, Robert Taylor.
Learn how the 'Windsor Beauties' defined beauty in the 17th century, and how they have inspired new portraits of creative talents from the Black British Queer community.
Introducing new ways of seeing, recognising and celebrating beauty today.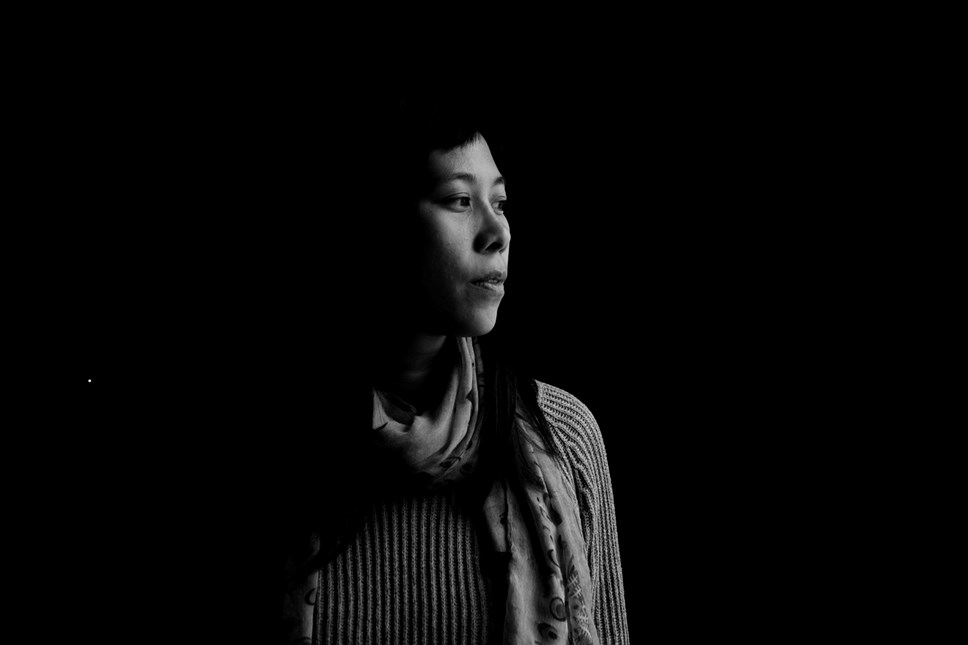 Pak Yan Lau
Chapel, 8–8.30pm, 9–9.30pm
Pak Yan Lau, born in Belgium, with roots from Hong Kong and now based in Brussels is a sound artist, improviser, musician and composer, who has developed over the years a rich, dense and captivating sound universe from prepared pianos, toy pianos, synths, electronics and various sound objects. Skilfully blending electro-acoustic approaches, she explores sound in a bewitching way, merging different sound sources with poetry, magic and finesse.
Pak will be performing solo sound improvisation responding to the art of Rubens.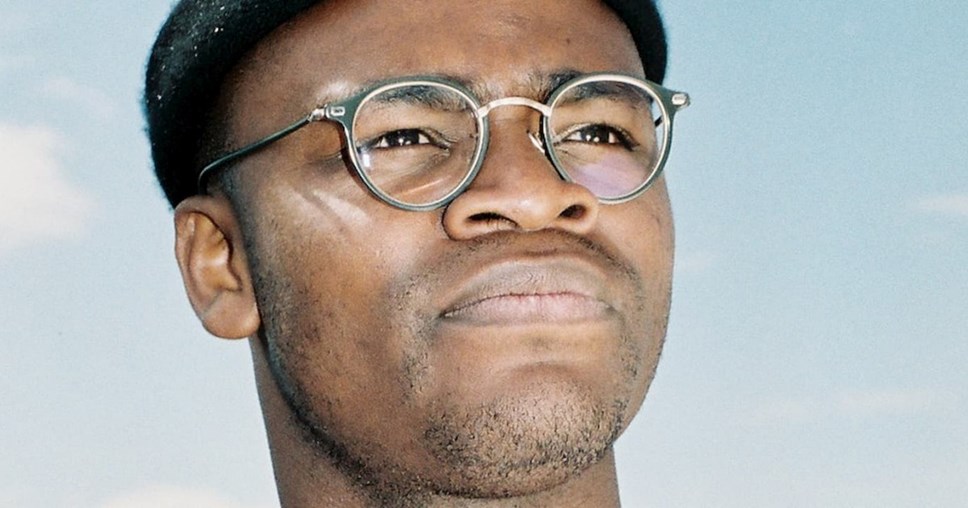 Gorges Ocloo & Bertel Schollaert
7.30 – 8pm & 8.30 – 9pm
Gorges Ocloo (1988, Koforidua-Ghana) studied at the Royal Institute for Theatre, Cinema and Sound (RITCS) in Brussels, where he obtained his master's degree in Theatre Direction.
As a multidisciplinary artist, his artist path is very diverse: from contemporary dance, performance art, visual arts and scenography to composing music for theatre and dance productions. Gorges is a politically correct and incorrect artist who seeks the boundaries the stage, the actors, music, aesthetics and content. He also has a passion for his father's culture of voodoo and traditional rituals. To him, this culture is the embodiment of performance, playing, acting and being. At the late Gorges will perform exerts of The Golden Stool Opera with saxophonist Bertel Schollaert.
Drop in and draw - London Drawing
Gallery 2 and 4, 6.30pm – 9.30pm
Join London Drawing as they pop up 'The Drawing Theatre' in our galleries and immerse yourself in the world of Rubens' Women.
We will be drawing from powerful models and a sumptuous set as we channel the diverse range of women depicted in the show- all woven together by live mixed soundscapes. All ages and abilities welcome!
londondrawing.com @londondrawing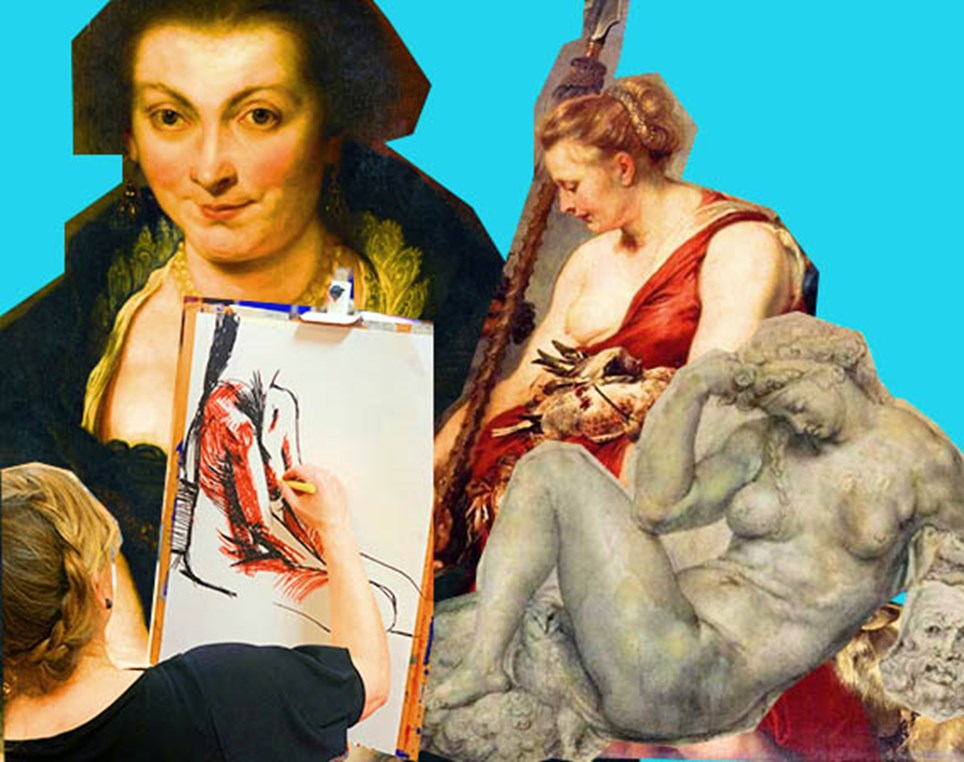 Collage Storytelling
Art Studio – Drop in, 6pm - 9.45pm
Come to the art studio to relax and get lost in making your own unique collaged card. This drop in workshop is inspired by Rubens' use of colour and celestial elements. You will be invited to experiment with different materials such as ink stamps, decorative paper and tapes to a background of beautiful sounds. 
Picture Description Tour
Meet in the Welcome Hall, 7pm & 8pm 
Picture Description talks are designed for our blind or visually impaired visitors. Delivered by our trained guides, each talk introduces paintings from the collection or exhibition followed by a group discussion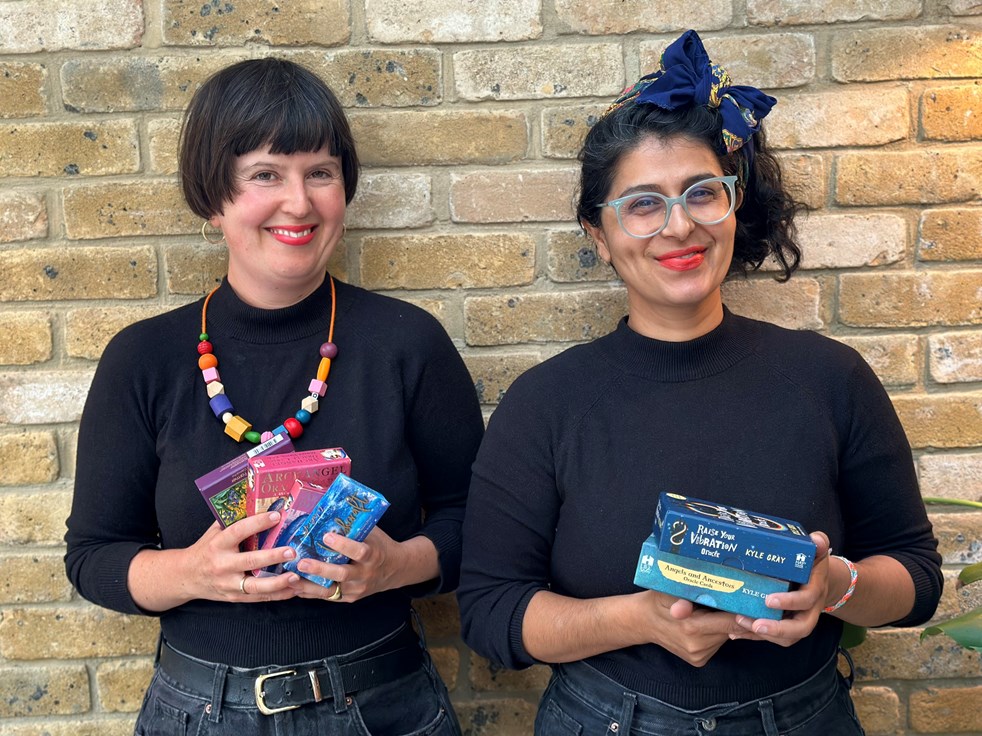 Oracle Card Readings with artist duo YARA + DAVINA
6-7pm, 7.15-8.15pm, 8,45-9.45pm 
Artists YARA + DAVINA offer one to one Oracle Card readings, using their personal favourite sets of Oracle Cards. In exchange, they invite you to interpret one of 30 selected paintings from the Dulwich Picture Gallery collection, contributing to their new commission.
In 2024 YARA + DAVINA will be exhibiting ORACLES - a special set of Oracle Cards based on paintings from Dulwich Picture Gallery that allow the public to actively ask and seek wisdom from its collection. 
Gimlet Bar 
Gallery 5, 6-10pm  
Enjoy a variety of cocktails created by master mixologists at the Gimlet bar.