Harald Sohlberg: Painting Norway
Be transported to the wild landscapes and enchanting villages of rural Norway
Harald Sohlberg, one of Norway's greatest painters, created works that evoke the wild nature of the Nordic landscape, from the softness of its flower fields to the harsh beauty of its winters. This first major UK exhibition of Sohlberg's works celebrates 150 years since the artist's birth, with a unique opportunity to see these magnificent paintings in the UK. With close to 100 works, we showcase the breadth and ambiguity of his work, and its enduring relevance in today's world. 
"Paintings hum with the strange glow of the midnight sun" Time Out ★★★★ 
Captures "our awed human response to the grandeur of nature." 
The Times ★★★★  
"An atmospheric snapshot of a different time and place" The Telegraph 
"Beautiful, mysterious and haunting" New Statesman 

Like Edvard Munch, Sohlberg strongly denied the influence of other contemporary artists, disassociating himself from discussions about where he belonged in the history of art. Instead, he relegated the origins of his artistic awakening to his own psyche and to the intense stories and mythologies of the Norwegian land. Consequently, Sohlberg's paintings depict a world which is at once fantastical, yet familiar.

This major retrospective will show the breadth and ambiguity of Sohlberg's art whilst revealing its relevance beyond Norway's borders. It will trace Sohlberg's entire artistic career, from his earliest production as a twenty-year-old in 1889 through to the last year of his life and reveal influences such as Norwegian Naturalism and Symbolism, which he was exposed to during his training in Copenhagen and Christiania. The exhibition will include Sohlberg's iconic landscape, Winter Night in the Mountains, regarded as the 'National Painting of Norway' and the enchanting Fisherman's Cottage. 
This exhibition will also feature a new installation by Mariele Neudecker, And Then The World Changed Colour: Breathing Yellow, inspired by Sohlberg's Fisherman's Cottage.

Win a trip to Bergen courtesy of Visit Norway 
Win a three-night stay in Bergen in the heart of Norway's fjord region. Surrounded by seven mountains and located on the west coast, Norway's second largest city Bergen is breathtaking at any time of year. Why not take the Fløybanen funicular up to Fløyen – a spectacular view point over the town, or visit one of Bergen's numerous cafes, bars and restaurants to experience fresh, locally produced food. Norway's famous fjords are easy to explore from Bergen – take the Norway in a Nutshell tour which departs daily, and explore the famous Flåm Railway, the tiny village of Flåm and the beautiful Sognefjord.
Competition now closed
Find out more at VisitNorway.com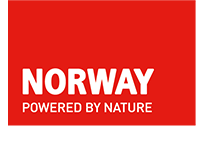 Exhibition generously supported by Sparebankstiftelsen DNB, the Royal Norwegian Embassy and The Franey Foundation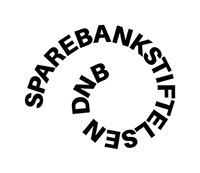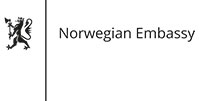 In Partnership with National Museum of Art, Architecture and Design, Oslo and Museum Wiesbaden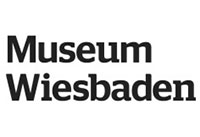 Official Paint Partner


Image credits: Harald Sohlberg, Fisherman's Cottage, 1906, Art Institute of Chicago, Gift of Edward Byron Smith.
Flower Meadow in the North, 1905, The National Museum of Art, Architecture and Design, Norway.
Summer Night, 1899, The National Museum of Art, Architecture and Design, Norway.