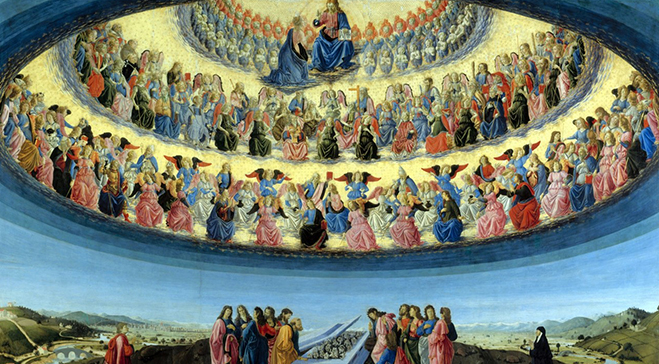 Join the Friends and receive a discount on this event.
Few subjects can demand more of the visual artist than the depiction of Heaven and Hell. It requires a powerful artistic invention to conceive the inconceivable and imagine the unimaginable. This lecture looks at how Western art has risen to this challenge over the course of many centuries, and how individual artists have tackled this awe-inspiring theme.
Lecturer: Alan Read, NADFAS lecturer and London Blue Badge Guide; regular guide at both London Tate Galleries and the National Portrait Gallery
This lecture is a part of our In Sight Lecture Series: Weird and Wonderful: creativity unleashed. 
To book all three lectures and receive a discount please add each ticket to your 'Basket' and then click 'Continue shopping' and add the next ticket from the relevant page. Alternatively please call 0208 299 8750.
Organised by the Friends of Dulwich Picture Gallery.