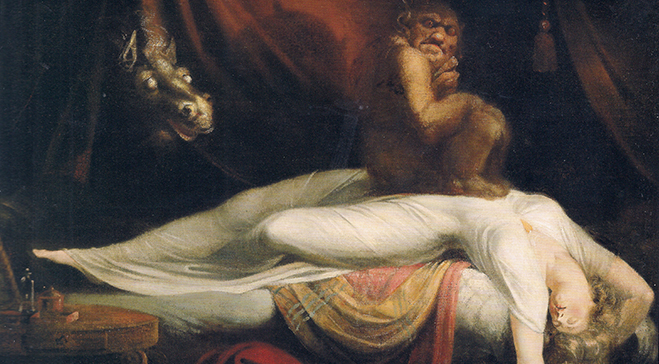 Join the Friends and receive a discount on this event.
From the 1770s there was a growing taste for the weird, supernatural, fantastic and grotesque in British art.
Romanticism thrived on art that appealed to the imagination, especially the sense of wonder and fear. This lecture explores British artists and their weird and wonderful visions.
Lecturer: Sarah Stopford is a NADFAS guide, and at both London Tate Galleries
This lecture is a part of our In Sight Lecture Series: Weird and Wonderful: creativity unleashed. 
To book all three lectures and receive a discount please add each ticket to your 'Basket' and then click 'Continue shopping' and add the next ticket from the relevant page. Alternatively please call 0208 299 8750.
Organised by the Friends of Dulwich Picture Gallery.