Jennifer Scott's portrait acquired by National Portrait Gallery
Back in 2017, Sackler Director Jennifer Scott was approached by Dutch fine art photographer Carla van de Puttelaar to be a part of her photo series Artfully Dressed, which shines a light on the brilliant work of women in the art world. The photograph has now been acquired by the National Portrait Gallery with a grant from the Bern Schwartz Family Foundation.
Van de Puttelaar describes the timely series as showcasing the many talented women's accomplishments, intelligence, power and beauty. Photographing her sitters in natural light with very dark backgrounds, she takes inspiration from Old Masters including Rembrandt, Caravaggio and Rubens.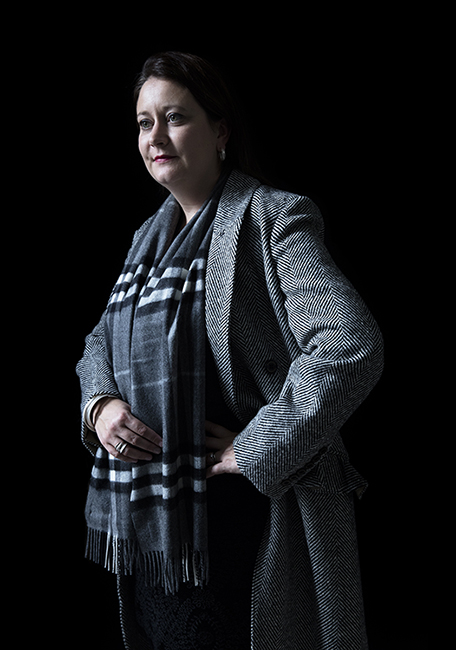 Jennifer Scott by Carla van de Puttelaar © Carla van de Puttelaar
The series includes almost 300 women from around the world, with a diverse range of cultural backgrounds, nationalities, ages and professions from art historians to philanthropists. Jennifer's portrait is one of five acquired by the National Portrait Gallery; the others include Maria Balshaw, Director of Tate and Aileen Riberio, Costume Historian.
Of the project, Jennifer Scott said: "It was a wonderful experience to sit for this portrait. I feel honoured to feature in this seminal series and couldn't be happier to hear that this work is now part of the National Portrait Gallery's collection. I think Rembrandt himself would have approved of Carla's thoughtful approach to light and texture."
Living and working in Amsterdam, Van de Puttelaar's photographic work has gained worldwide recognition and she has exhibited in numerous museums and galleries around the world. She works for international magazines and publishers such as New York Times Magazine, the New Yorker, and Random House.
Burberry generously loaned Jennifer a coat and scarf from their A/W 2017 Collection for the portrait.
Find out more and view the full series at womenintheartworld.com
Follow Carla van de Puttelaar on Instagram: @carlavandeputtelaar