Monet's 'Water Lilies' travel to UK for the first time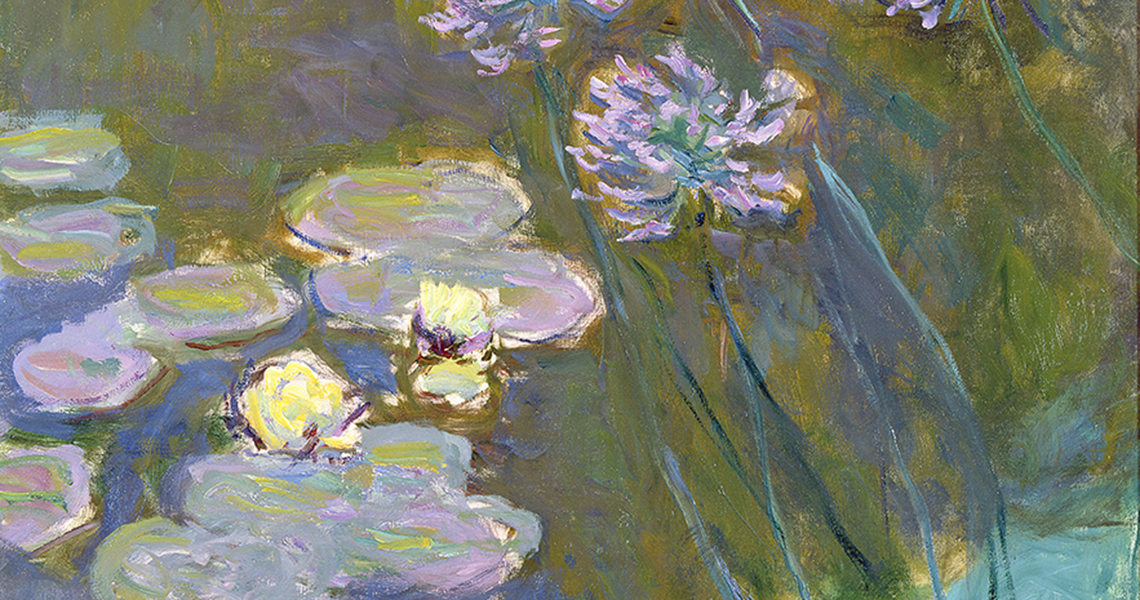 For the first time ever Claude Monet's Water Lilies and Agapanthus (1914–1917) will travel to the UK for a special display at Dulwich Picture Gallery as part of our major new exhibition Helen Frankenthaler: Radical Beauty. The piece will be shown alongside Frankenthaler's monumental painting Feather (1979) in a one-off visual experience that will reveal similarities in the artists' ambition and approach.
A founding figure of Impressionism, Claude Monet (1840–1926) spent the last thirty years of his life depicting the lily pond in his water garden in Giverny, France. Initially, the works he created were small and descriptive, but over time they became increasingly abstract and grander in scale. The culmination of this period was an epic series of water lily panoramas.
Water Lilies and Agapanthus demonstrates Monet's pioneering use of broader, freer strokes, intricately built-up textures, and bold juxtapositions of colour, opening the door for later abstract artists like Helen Frankenthaler (1928–2011). By considering the work alongside Frankenthaler's Feather, in which colours mix, layer, and fold into each other, we can compare the extraordinary ability of both artists to capture the transience of nature through paint.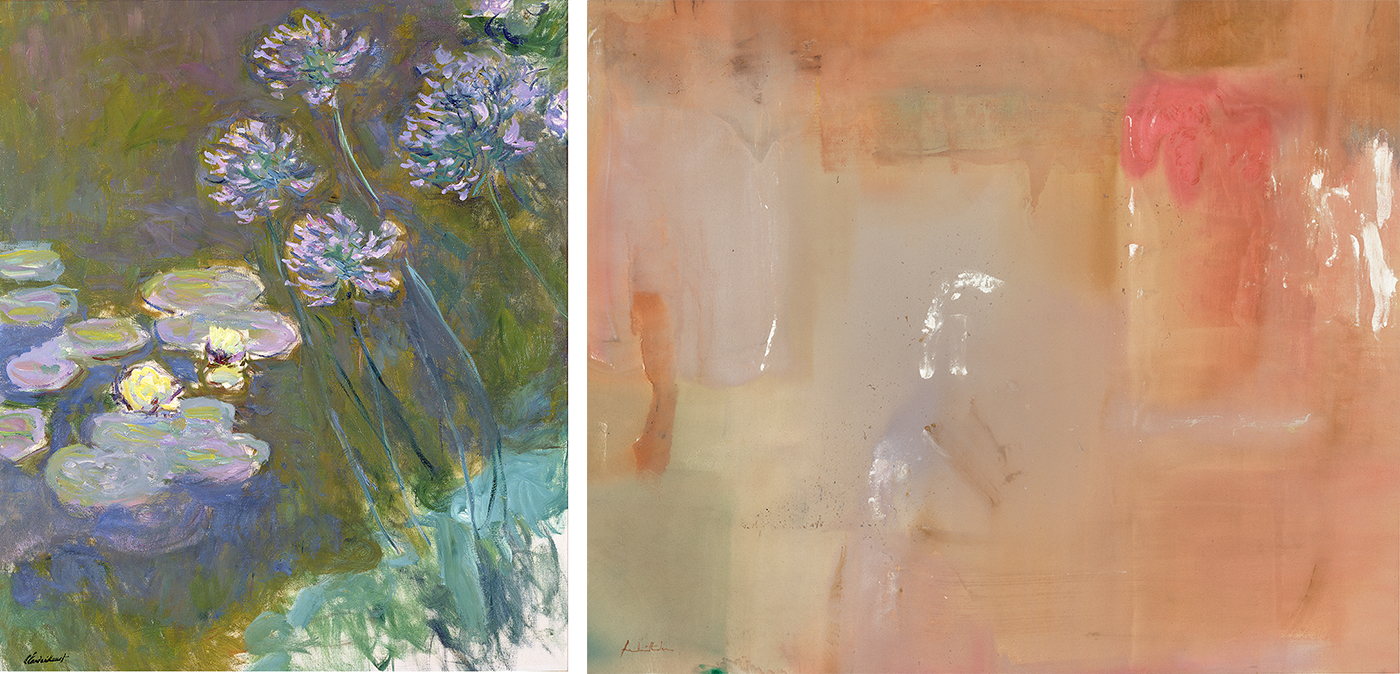 Water Lilies and Agapanthus is on loan from the Musée Marmottan Monet in Paris as part of a new special partnership with Dulwich Picture Gallery. Feather is on loan from the Helen Frankenthaler Foundation, New York, courtesy of Gagosian, London.
Images: Claude Monet, Water Lilies and Agapanthus, 1914–1917, Oil on canvas, 140 × 120 cm. Michel Monet bequest, 1966. Inv. 5084. © Musée Marmottan Monet, Paris. Helen Frankenthaler, Feather, 1979. Acrylic on canvas, 142.9 x 172.1 cm © Helen Frankenthaler Foundation, Inc. / ARS, NY and DACS, London 2021 / Photo: Rob McKeever. Courtesy Gagosian London.