Tom Hunter's A Woman Reading a Possession Order
Tom Hunter is a London-based British artist working in photography and film. His photographs often reference and reimagine classical paintings, and frequently depict groups of people with housing problems, including squatters, council house tenants and caravan-dwellers.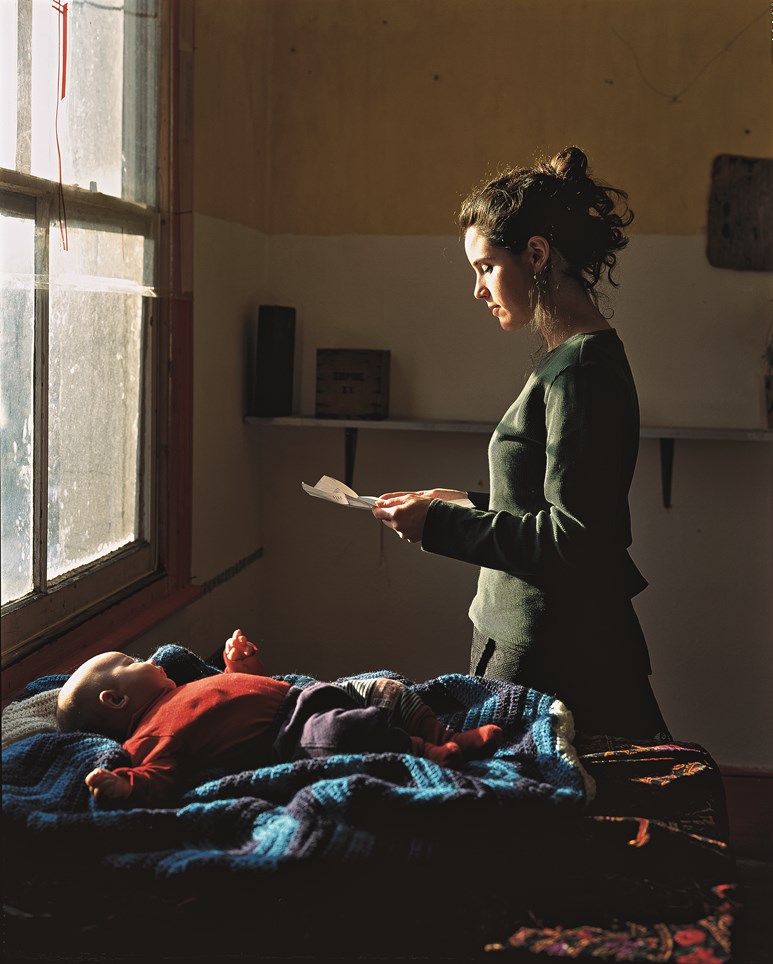 His Woman Reading Possession Order (1997) takes inspiration from Vermeer's Girl Reading a Letter at an Open Window (1657–1659). In Hunter's composition, the sumptuous interior of Vermeer's painting has been replaced by a squatter's residence in Hackney, east London and the love letter substituted with an eviction notice, a copy of which accompanies the photograph in the Gallery's exhibition, asserting the harsh reality behind this carefully staged composition. The light passing through the window illuminating the woman's resigned face and the child's head suggests there may be hope beyond these circumstances.
In a recent video produced by Dulwich Picture Gallery, the artist caught up with his subject Filipa Pereira-Stubbs, 25 years after the portrait was made. Watch it below.

Image: Tom Hunter, Woman Reading Possession Order, 1997, from the series 'Persons Unknown', courtesy the artist Tom Hunter.