Jobs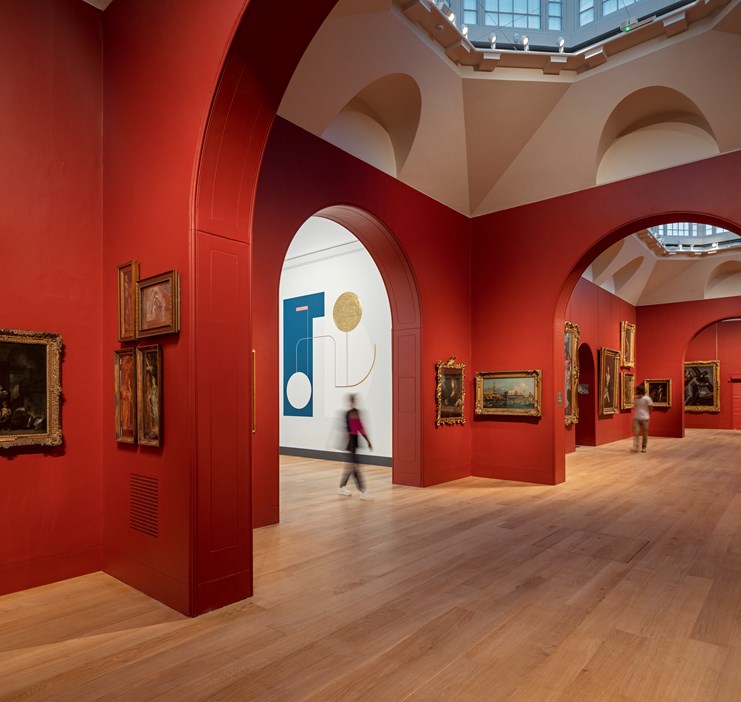 Want to work at the world's first purpose-built public art gallery? See below for our current job opportunities at the Gallery. Find out about who you'll be working alongside in our Who We Are section.
Please note that due to the exceptional demand for jobs at the Gallery, we are unable to respond to unsolicited CVs.
If you're interested in volunteering at the Gallery, there are many ways you can get involved. Find out more here. 
Learn more about our Organisational Culture & Salary Bands.
We are happy to support with any resources and adjustments for anyone who needs it, to make applying for this role easier. In your application please do let us know how we can support you; this will not influence your application.
All our vacancies are posted on this page, but you can follow us on Twitter or Facebook to keep up to date with the latest opportunities. 

Current Vacancies:
Digital Marketing Manager
We are currently looking for a Digital Marketing Manager who who will take responsibility for the development and roll out of the Gallery's digital marketing activities, including targeted email campaigns, paid social and digital advertising and data capture, to drive reach and revenue for the Gallery's exhibitions, events and commercial activities.
Download the job description here.
The closing date for applications is 5pm on Monday 21 June. Interviews are expected to take place week commencing Monday 28 June and will be held over Zoom. To apply, please send a CV and short cover letter to l.bee@dulwichpicturegallery.org.uk.
IT and Systems Officer
We are currently looking for an IT and Systems Officer to assist with the changing needs of the gallery. This role will be responsible for ensuring that all IT services are successfully delivered across the Gallery by maintaining the IT environment. In addition, this role will assist in identifying opportunities to ensure the technology, systems and tools used are fully integrated and embedded throughout the Gallery, with a view to maximising performance, optimising efficiency and creating a sustainable platform for future growth.
Download the job description here. The deadline for application is 5pm on Sunday 21 June. Interviews are expected to take place the following week. Please send a short cover letter and a CV to s.schneider@dulwichpicturegallery.org.uk
Exhibition Coordinator
We are looking for a short term Exhibitions Coordinator to support the delivery of exhibitions. We are a small team, providing opportunity to gain varied experience. This role is suited to someone who has experience working with loans or collections and an understanding of how exhibitions work in their entirety.
Download the job description here.
The deadline for applications is 12pm on Monday 14 June. Interviews are expected to take place via zoom the week commencing June 21st.
To apply, please send your CV and a short covering letter to recruitment@dulwichpicturegallery.org.uk. We value the perspectives that you can bring. In your covering letter let us know how your skills and experiences, will bring benefit to the role and the team.