Participation Projects
How can Dulwich Picture Gallery be more relevant to our lives today? 
The Past for the Present (PFTP) 2023/24 project aims to discover new ways for Old Master paintings to connect and speak to our lives today.  
Informed by Community Action Participatory Research (PAR) the project aims to discover which stories are relevant and meaningful to our local communities and to help us to better understand and celebrate local stories and voices.  
What is Participatory Action Research?  
Participatory Action Research (PAR) is a way to gather research led by people from the community working as community or peer researchers. PAR approaches can include surveys, interviews, focus groups and other creative methods.  
An important strength of PAR is that the community researchers are already embedded within a community, they bring invaluable knowledge and access to a more diverse range of people gathered through existing networks of family, friends, neighbours and colleagues.  
What did we do?  
Working with social research organisation Shortwork we recruited and trained 9 members of our local community in PAR. The community researcher team then worked collaboratively to develop a framework of research questions and activities to explore the research question 'How can Dulwich Picture Gallery be more relevant to our lives today'?  
The question was broken down into three areas:  
Community experiences and perceptions of Dulwich Picture Gallery.

 

Community experiences and perceptions of art and culture more widely.

 

The stories and issues that are valued by local people. 

 

 
Using this framework, the team delivered 22 community research sessions speaking to 229 participants at venues including community centres, schools, health centres, libraries, shopping centres, cafes and community festivals across Southwark, Lambeth and Lewisham. The team then collated this research and made recommendations to the Gallery.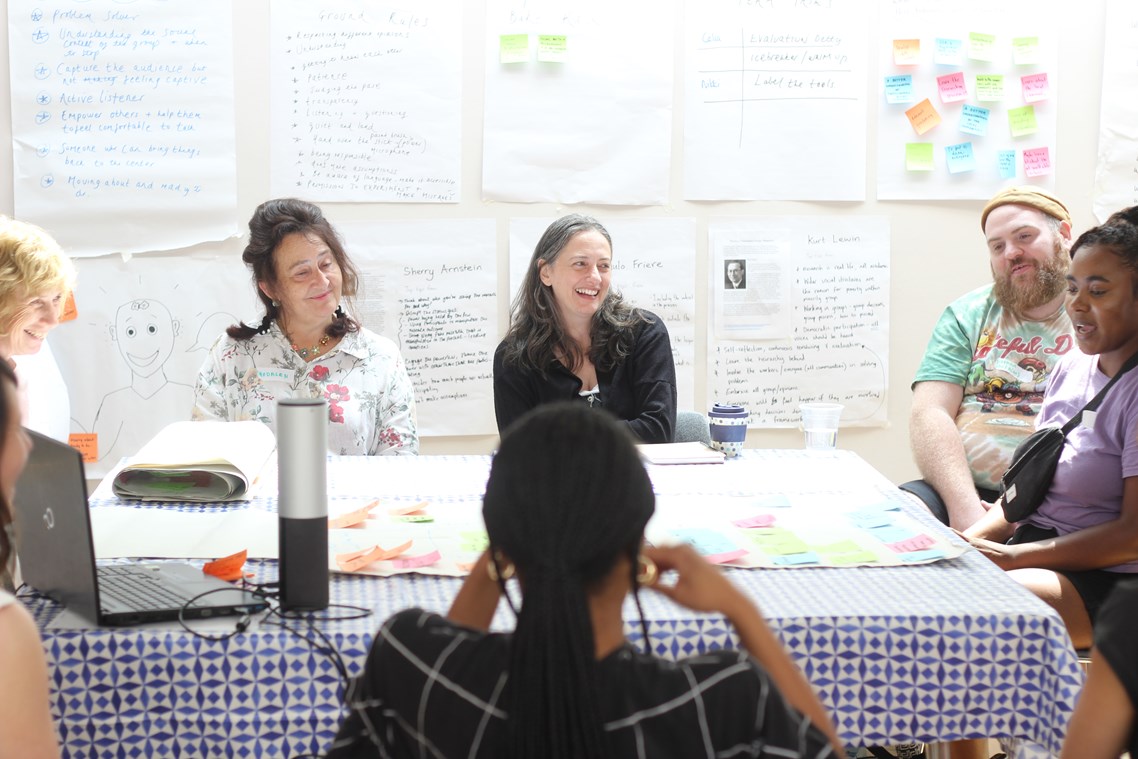 What are the research recommendations?  
The community researchers recommended three key areas for the Gallery to explore:
Ownership and belonging​ 
Be proactive in making people feel welcome and at ease

​

 

Make the Gallery and grounds accessible and comfortable

​

 

Actively engage with communities locally
Missing histories, narratives and stories​ 
Reflect South London's diverse communities  

Historicise the Gallery, the artists and their work 

Address live political, social and environmental issues 

​

 
Reframing Dulwich Picture Gallery ​ 
Find ways to "spice up" the Gallery

​

Strengthen and diversify the DPG collection and offer

​

Promote opportunities for learning and discovery

​

 
The full recommendations are available to view as a findings report and a research poster.  
Alongside the poster and report, the team worked with Calum Perin one of our community researchers who is a musician and Rachel Waite a singing for wellbeing facilitator to compose a trio of findings songs that encapsulate three takeaways from the research.    
"Let me in"

"Show me, me"

"Don't be afraid of the difficult" 

How will we use the research? 
To pilot and develop new programming, gallery displays and digital content.  
The development of a multi-year curatorial research strategy, with a focus on researching the Collection in consideration of the key themes and issues raised by the community researchers. 
Informing future public programming and exhibition development.  
What happens next?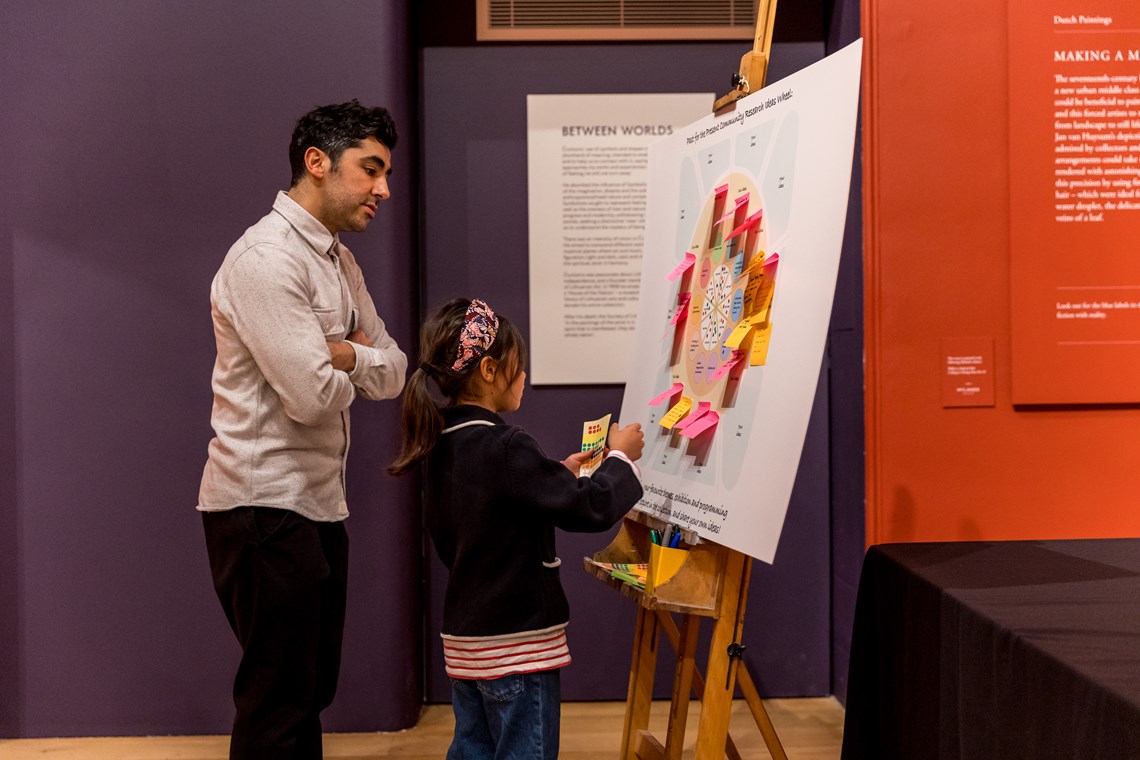 New free family storytelling sessions are being piloted over the school summer holidays. In response to the research identifying that families would like more free access programming, and the opportunity to discover more stories about the Collection and to take part in guided activity. Storytelling was identified as a useful tool to engage people of all ages to 'help us grow and help us feel good', 'Stories to bring the collection alive and relate to human experience' were also identified as being important.  
New Displays  
We will stage the first in a series of displays dedicated to amplifying local voices and introducing new perspectives responding to the research in March 2024. Further information to be announced soon!   
Funded by The Esmée Fairbairn Collections Fund – delivered by the Museums Association. 
Details of past participation projects can be found here.
Keen to hear more? Sign up to our Family newsletter.