Gallery closure: a message from our Director, Jennifer Scott
Updated 08/06/2010
In response to increasing concerns around the impact of COVID-19 (Coronavirus) and in order to protect the health and wellbeing of our visitors, staff and community, we have made the decision to close Dulwich Picture Gallery and its grounds until further notice. I wanted to write to assure you that we have not taken this decision lightly.
While our Gallery and site is closed – and our learning and event programmes are paused - our creative work continues. We'll be sharing original and exciting stories and films on our social media channels, so do follow us on Instagram, Facebook or Twitter @DulwichGallery.
Please note that many of our stuff are currently on Furlough leave, taking advantage of the Government's job retention scheme. For general enquiries during this time please email enquiries@dulwichpicturegallery.org.uk and we'll get back to you as soon as we can. If you have bought a ticket to an upcoming exhibition or event, you will be automatically refunded.
I wanted to take this opportunity to thank all our Friends, visitors, staff and community. Your support gives us the confidence to dream big, ensuring that Dulwich Picture Gallery can be a space for everyone to find themselves in art, building on the vision of our founders from two centuries ago.
For now, I wanted to turn to my favourite painting in the Gallery's collection, the incomparable Girl at a Window by Rembrandt van Rijn, pictured below. She has seen many things in her 375 years. The light in her eyes reminds us that art can see us through difficult times.
Membership: a message to our Friends
We realise that you may be wondering how your membership will be affected by the Gallery's closure, whether you are a long-term Friend or joined recently. As an independent charity, we receive no regular government or Arts Council funding. We simply could not exist without the support of our Friends. If your membership is up for renewal soon, please do consider renewing. As a thank you, anyone who renews until 31st March 2021 will have their membership extended by the period we are closed.
If you have any questions regarding your membership please email friendsmemberships@dulwichpicturegallery.org.uk
Please look after yourselves and each other, and stay safe. 
Yours ever,
Jennifer Scott
The Sackler Director, Dulwich Picture Gallery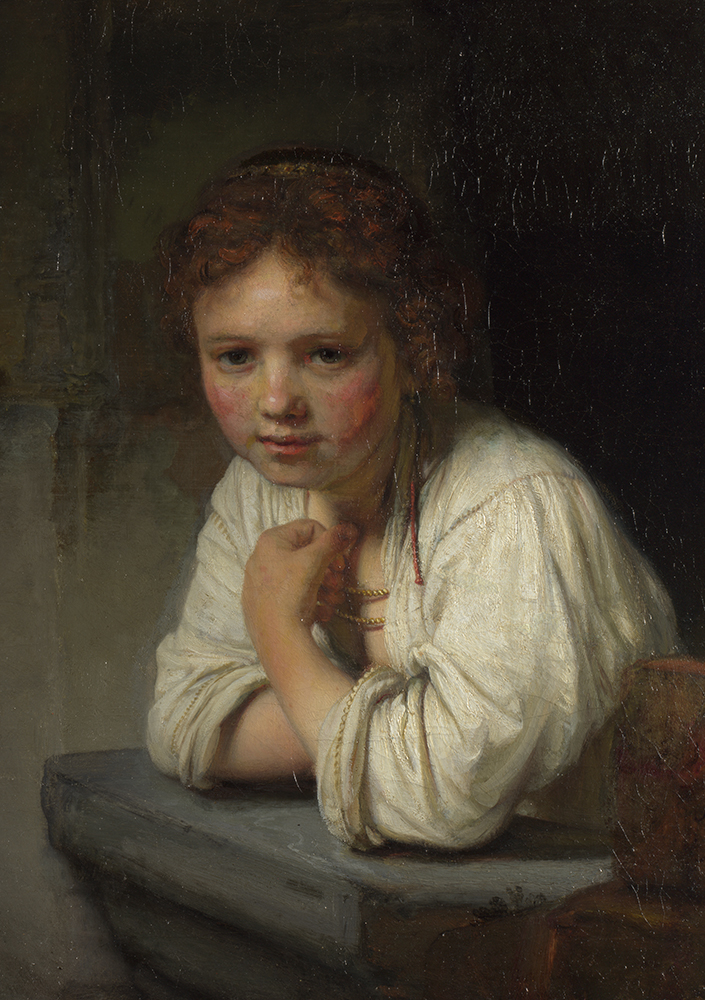 Rembrandt van Rijn, Girl at a Window, from Dulwich Picture Gallery's Collection
Stay connected
Here at Dulwich Picture Gallery, we know, now more than ever, that art has a vital role to play when it comes to wellbeing. Here are a few tips to help stay connected over the coming days and weeks:
★ Follow your favourite galleries on social media. We'll be sharing videos, fun facts and secrets of our Collection over the coming weeks so follow us @DulwichGallery to keep up-to-date. 

★ Explore our world class collection online. The majority of masterpieces in our collection are available to see up-close from the comfort of your home! Discover hidden details by zooming in and truly immerse and find yourself in art.

★ Have a look at the Google Arts and Culture platform. Dulwich Picture Gallery is one of many museums and galleries whose collection is available to explore virtually. (We were actually the first UK gallery to provide a virtual reality tour which you can enjoy via the app!)
★ Download the Daily Art App and learn about a different artwork from around the world every day.