Spotlight on the architects: IF_DO
Ahead of the final round of judging for the Gallery's first Pavilion competition, we find out a bit more about the four shortlisted practices. Today we hear from IF_DO, a young, RIBA chartered architecture practice based in South East London.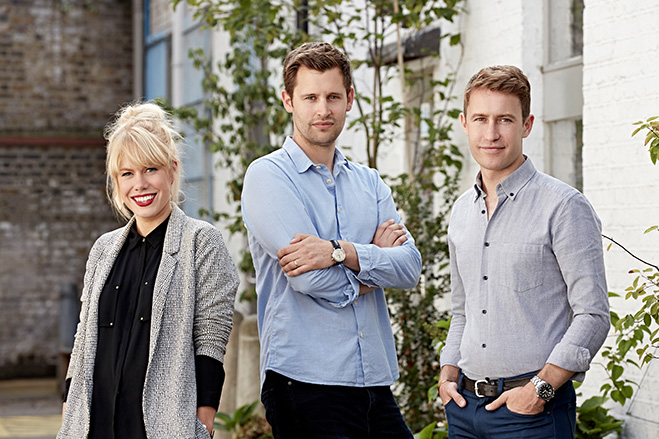 How would you describe the ethos of your practice?
Established in 2014, we are dedicated to creating projects with a positive impact on users, the environment and the surrounding community. 
Our work is always developed with a deep analysis of context, informing an architecture that is sensitive and appropriate to its place, but also innovative and aspirational in form. The practice works on a wide variety of projects across a range of typologies and scales. These currently include: a low-cost co-working space in Waterloo, the renovation and extension of a number of listed buildings, a scheme for 16 eco-homes in Suffolk, a new build sixth form centre for a secondary school in Surrey, and a 10-year masterplan for the workshop of Joseph Walsh, an internationally-renowned furniture designer and maker in Ireland.
Can you tell us more about the architects involved with the competition? 
The directors of IF_DO — Sarah Castle, Al Scott and Thomas Bryans — work together on the design of all projects, believing in a collaborative and exploitative approach that draws on our collective experiences and interests. We met and studied together at the University of Edinburgh, and had instilled in us a like-minded design sensitivity which heavily influences our design today. From our wide breadth of experience, and regardless of scale and typology, the projects which continue to impact upon us most have always been those deeply rooted in context, and with a strong social and environmental conscience. It is projects of this nature which best capture the spirit of our practice today.
What attracted you to the pavilion competition at Dulwich Picture Gallery?
We were drawn to this competition for a mix of reasons — Dulwich Picture Gallery is a renowned institution, and a very important and fascinating building architecturally, so the chance to design a pavilion in such a special context was immediately appealing. As a locally-based practice with a strong social agenda, we are very excited to be designing a public structure which could (albeit temporarily) become a very integral part of the local landscape and community. Lastly, we were attracted by the spirit of the competition — partnered with the LFA, Dulwich Picture Gallery is actively seeking out young architects and designers as a way of encouraging and nurturing new talent.
Are you able to share any of your initial thoughts for the design? E.g. where your inspiration may come from.
The gallery building itself, its contents, and landscape provide a rich context in which to work. We can't get say much about our design at this stage, but will say that we are fortunate enough to be collaborating with another local firm, Structure Mode, who are working with us to develop a dynamic and integral structural solution which we hope will wow the panel.
You can find out more about the competition here. The winning practice will be announced at the end of January.