Tessa Jowell Health Centre art commissions
The partnership between the Tessa Jowell Health Centre and Dulwich Picture Gallery is all about embedding art in healthcare, including new artwork commissions at the Centre to enhance the healing environment.
The Gallery will commission four new artworks in two years for different spaces within the Tessa Jowell Health Centre. Each round will begin with an open call where submissions of interest will be reviewed by a diverse panel of judges. Following the initial competition stage, the winning artist will work with the Gallery and TJHC to develop and deliver their design.
The four commissions cover different forms of art, including 2D design, performance, sculpture and digital art to transform other key areas at the Centre. Read more
Sculptural artwork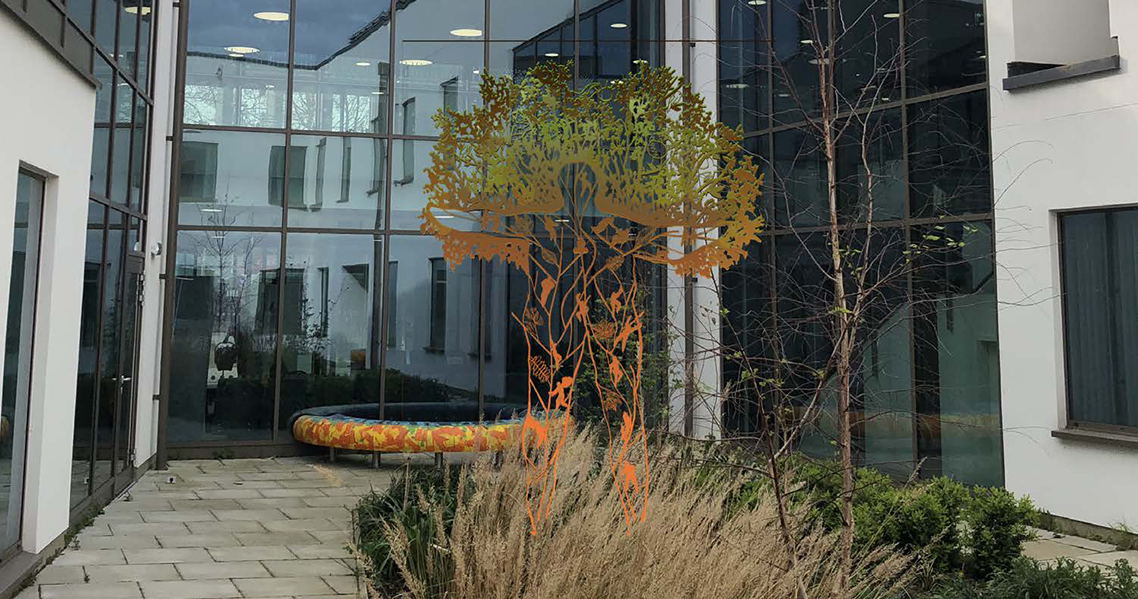 Dulwich Picture Gallery and Tessa Jowell Health Centre (TJHC) have awarded the third TJHC commission, a sculptural artwork that will be on display at centre and its grounds, to Rafael Klein. 
Klein is a prolific British American artist who impressed the judging panel with a proposal for a multi-narrative piece to be installed in both the health centre's courtyard and within pockets of the building's architecture. Mostly concerned with metal work, Klein has produced a number of public sculptures, working with local communities to inform his work. His design will complement the centre's tranquil architecture and will enhance the wellbeing of visitors and staff of The South London and Maudsley (SLaM) NHS Mental Health Services who use TJHC. 
The South London and Maudsley (SLaM) NHS Mental Health Services provided at TJHC focus on Talking Therapies and support a wide range of psychological and emotional needs through an experienced team of psychologists, psychotherapists, counsellors, psychological wellbeing practitioners (PWPs) and career coaches. This new commission will be created in collaboration with and to enhance the environment for these service users and staff.  
Digital artwork - Bubble Dreams
The second commission of digital art is to be displayed in the Children's Services area of the centre in East Dulwich and has been awarded to artist Carolyn Defrin and set designer Paul Burgess. The team from south London will develop a digital artwork for the centre's Children's Services area that will be unveiled in spring 2022. 
Entitled Bubble Dreams, the immersive artwork will invite visitors to interact with a digitally enhanced mural which will transform the waiting room area through a range of calming, entertaining and informative digital projections inspired by creative consultations with families and staff.  
The shortlist for the second commission was announced here. 
2D artwork - The Health Centre's Quilt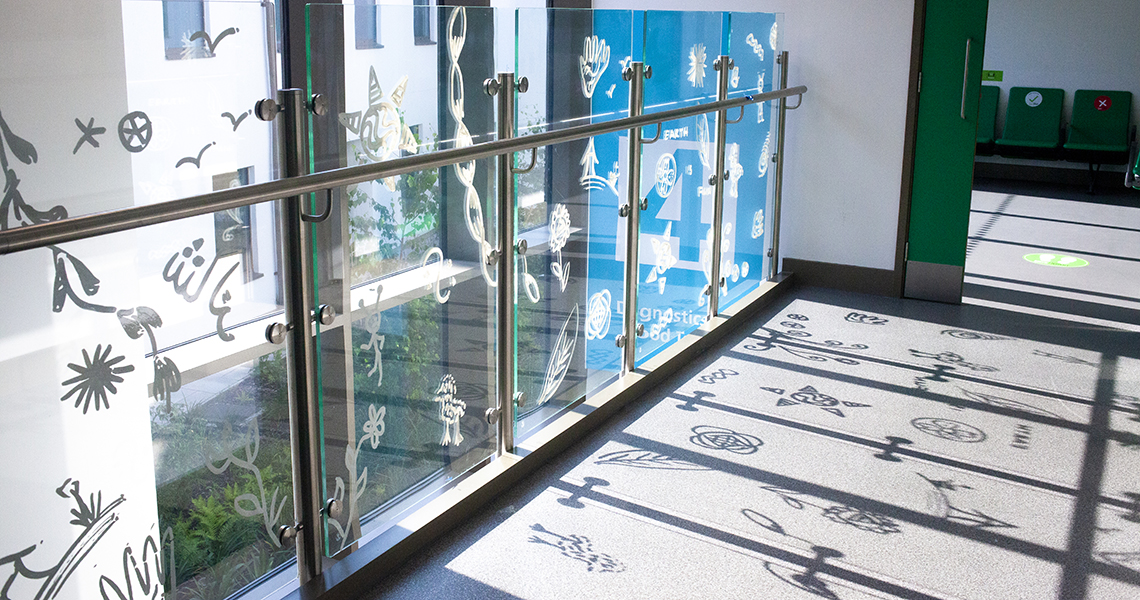 The first art commission for the Tessa Jowell Health Centre (TJHC) in East Dulwich was awarded to Bamidele Awoyemi, Farouk Agoro and Livia Wang, a collective of artists from South London. They worked with the local community to develop a large-scale artwork for the centre's reception area, which was revealed in August 2021.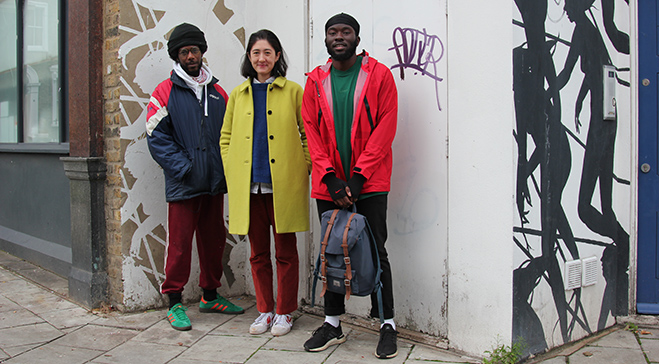 The shortlist for the first commission was announced here. 
Discover more about the commission in our blog. 
The artwork was unveiled in August, read more here.