Dulwich Picture Gallery teams up with Salmagundi Films and Jewish Care's Stepney Jewish Day Centre to create stop-frame animation films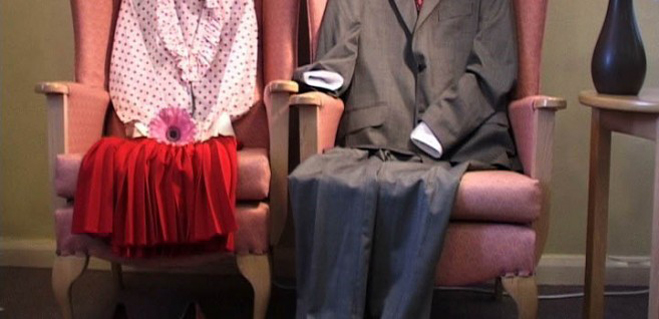 Dulwich Picture Gallery will be working with a new art form for its forthcoming project Moving Pictures: Animating Murillo.  The Gallery's successful Good Times: Art for Older People programme is teaming up with professional animators from Salmagundi Films, a socially engaged film production company, to create stop-frame animation films with members of Jewish Care's Stepney Jewish Day Centre.  These will be shown at Stepney Jewish Day Centre on 13 May 2013 and throughout the closing weekend of the Murillo & Justino de Neve: The Art of Friendship exhibition, 18 and 19 May 2013.
A series of creative art workshops will be held this spring at Stepney Jewish Day Centre.  Each week older people, volunteers and staff will collaborate to produce short, stop-frame animation films drawing on Murillo's celebrated images of childhood for inspiration.  The exhibition features some of Murillo's famous 'Beggar Boys' paintings including the Gallery's own 'The Three Boys' and 'Invitation to a Game of Argolla', both of which have undergone recent conservation thanks to the Bank of America Merrill Lynch Conservation Project.
Using works from the Murillo exhibition as a starting point, the participants will write stories, create objects to bring to life, produce moving objects to photograph and use digital software to animate stills.  The project will provide older people of all creative abilities the chance to participate and learn digital animation technologies.  Participants will be involved in every step of the creative process and the workshops will provide a platform for the group to voice their own interpretations of the images. The characters in the paintings will be a catalyst for the participants' own stories and anecdotes, bringing life to the paintings in unexpected ways.
The fi lms will be shown at Stepney Jewish Day Centre at a special event on 13 May 2013. On the 18 and 19 May 2013 the films will be shown on a continuous loop in Dulwich Picture Gallery's Mausoleum, coinciding with the closing weekend of the exhibition Murillo & Justino de Neve: The Art of Friendship.
This is the first time that Dulwich Picture Gallery has worked with Salmagundi Films. The project will build confidence in a medium that most participants will never have tried.  It will be a platform for communication and understanding as participants collaborate with each other to collectively create each film.  It will empower all day centre members, volunteers and staff who partake by combatting isolation and encouraging a sense of community participation, all key aims of the Gallery's Good Times programme.
Jewish Care's Stepney Jewish Day Centre has remained at the heart of the Jewish Community in East London even after much of the community has moved north.  Many participants have been members of the Centre since they were children, using the Centre as a place to socialise and try new activities. It is hoped that Moving Pictures will strengthen this sense of cultural community long after the workshops have finished.
Describing the positive impact of the project, Jewish Care's Director of Care and Community Services Neil Taylor said, "This is a very exciting project and leads the way for further collaboration between Arts and Care.  It fits extremely well with Jewish Care's aims to enhance wellbeing and strengthen community".
-Ends
Note to editors
Good Times: Art for Older People at Dulwich Picture Gallery addresses the needs of older people, combating loneliness, isolation and inertia through involvement in the arts.
Good Times offers an enriching menu of art activities at the Gallery. Good Times also Reaches Out to people in care homes, hospitals and community centres
Dedicated coordinators run the sessions, working with professional artists, storytellers, actors and trained guides.
Strands of the Good Times programme include Reach Out Creative Workshops, Intergenerational Workshops and Prescription for Art; an extremely successful partnership with local GP Surgeries.
The programme is uniquely, free of charge to participants and is at no cost to the tax payer.
Good Times is a core Education programme and is now in its seventh year at Dulwich Picture Gallery.
Good Times: Art for Older People has recently won a number of awards for its contribution to Wellbeing and Health and most recently, a Royal Society for Public Health: Arts and Health Practice Award 2011.
The Good Times programme, evaluated by the Oxford Institute of Ageing in the publication 'This is Living', also received an Arts and Health Research Award.
The programme was also highly commended at last year's Museums & Heritage Awards in the Education Initiative category.
Salmagundi Films is a socially engaged film production company specialising in stop-frame animation.  It is run by founders Zoe Flynn and Bo Chapman who work with various groups of people both young and old.  They have previously worked in care home settings and have experience of working with people with dementia.  They have worked collaboratively with other organisations and individuals on awareness campaigns, education projects, cross generational initiatives, community events and training courses.
Jewish Care is the largest social care and health charity for the Jewish community in London and the South East.  Our staff and volunteers help and support over 7,000 people every week through a range of 70 services.  Jewish Care wants to make a positive impact on the lives of Jewish people by creating and providing excellent social care that enhances wellbeing and inspires them to stay connected to their community.  Our ambition is to work collaboratively, initiate debate, be a catalyst for change, a channel for advancement and a voice across the sector.  Jewish Care – promoting meaningful lives for our community.
For more information, please contact Jewish Care's PR Executive Maralyn Roberts on 020 8922 2812 or email mroberts@jcare.org