International Cinematographer, Peter Suschitzky, to light major Rembrandt exhibition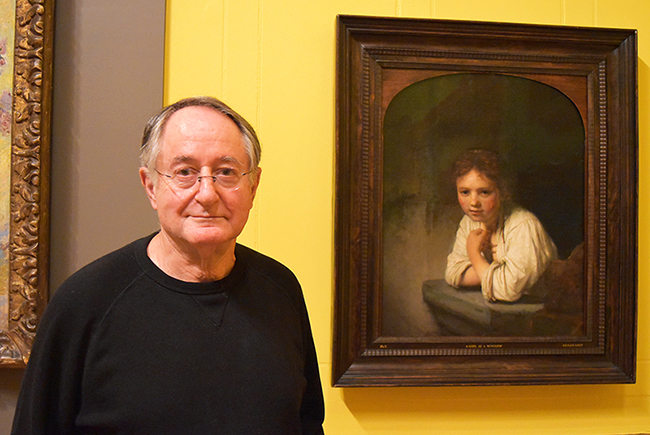 Dulwich Picture Gallery today announces it will work with award-winning cinematographer, Peter Suschitzky, on its forthcoming exhibition, Rembrandt's Light (4 October 2019 – 2 February 2020).

Suschitzky, renowned for his work on films such as Star Wars: The Empire Strikes Back, The Rocky Horror Picture Show, and Mars Attacks!, and as cinematographer on eleven of David Cronenberg's films (Director of Photography), will assist the exhibition's curators in creating an atmospheric exhibition experience, lighting some of Rembrandt's greatest paintings, etchings and drawings in innovative ways, and creating contemplative moments for visitors.

Rembrandt's mastery of light is a touchstone for many people working in film; the phrase 'every frame a Rembrandt' often being used on film sets. Suschitzky's involvement in this seminal exhibition emphasizes the importance of light in both art and film and will champion Rembrandt's supreme skill.
Peter Suschitzky said:

"I have been inspired by the work of the greatest Old Masters throughout my life, so to have the opportunity to work with some of Rembrandt's finest paintings is hugely exciting. Rembrandt seems to me to have been striving to find a universal truth in the human condition and used light to create motion and emotion. This parallels cinematography, where sculpting light and directing the gaze of the viewer to the desired place in an image is essential for powerful storytelling."

Jennifer Scott, The Sackler Director of Dulwich Picture Gallery and co-curator of Rembrandt's Light, said:

"If Rembrandt were alive today, I believe he might have been a cinematographer. As our exhibition will explore, he used light to transport the viewer into the narrative. We are honoured to work with Peter Suschitzky; his extensive experience bridges the gap between painting and film making. This is a new approach for Dulwich, I can't wait for our visitors to experience Rembrandt as he deserves to be seen."

Rembrandt's Light at Dulwich Picture Gallery is London's moment in a celebratory year of Rembrandt, with several events across Europe marking the 350th anniversary of the artist's death. The exhibition at Dulwich will bring together 35 carefully selected international loans and will focus on the years 1639-1658, when the artist lived on Amsterdam's Breestraat (today the Rembrandt House Museum). It is the first exhibition to be curated by Jennifer Scott at the Gallery since becoming Director in 2017, and is co-curated by Assistant Curator, Helen Hillyard.

- Ends

Notes to editors

Contact

Meg Molloy, Senior Press Officer
020 8299 8715 / m.molloy@dulwichpicturegallery.org.uk