2020 Exhibition - Unearthed: Photography's Roots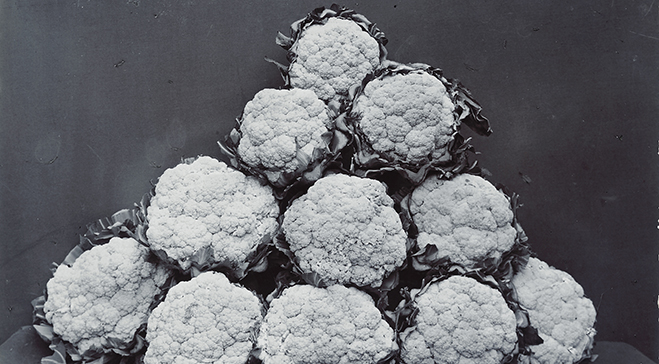 17 June – 20 September 2020

In Summer 2020, Dulwich Picture Gallery will present the first exhibition to trace the history of photography as told through depictions of nature, revealing how the subject led to key advancements in the medium, from its very beginnings in 1840 to present day. Unearthed: Photography's Roots will be the first major photography show at Dulwich Picture Gallery, bringing together over 100 works by 25 leading international photographers, many never seen before.

Arranged chronologically, it will highlight the innovations of some of the medium's key figures, including William Henry Fox Talbot (1800-1877), Imogen Cunningham (1883-1976) and Robert Mapplethorpe (1946-1989) and several overlooked photographers including Japanese artist, Kazumasa Ogawa (1860-1929) and the English gardener, Charles Jones (1866-1959). It will be the first show to publicly exhibit work by Jones, whose striking modernist photographs of plants remained unknown until 20 years after his death, when they were discovered in a trunk at Bermondsey Market in 1981.

Questioning the true age of photography, the exhibition will open with some of the first known Victorian images by William Henry Fox Talbot, positioning his experimentation with paper negatives as the very beginning of photography. It will also include a large collection of works by the first female photographer, Anna Atkins (1799-1871), and 3D stereoscopic work by the Lumiere Brothers - which will be displayed publicly for the first time.

With a focus on botany and science throughout, themed rooms will range from typology and form, to experiments with colour and modernism and bohemia. Final rooms in the show will display more recent advancements in the medium, with the glamour and eroticism of artists Robert Maplethorpe (1946–1989) and Nobuyoshi Araki (b. 1940), and experimentations with still life compositions. The exhibition will also examine the influence of Dutch still life painting on photography.

Dulwich Picture Gallery's unique architecture and surrounding green spaces will provide the ideal setting for the exhibition. Its Mausoleum will host work by renowned video artist, Ori Gersht (b.1967), On Reflection, displayed publicly for the first time in the UK, and visitors will be encouraged to explore the Gallery's gardens as part of their visit.
Unearthed: Photography's Roots is curated by Alexander Moore, Head of Exhibitions at Dulwich Picture Gallery, and former Head of Exhibitions for Mario Testino. He said:

"Plants and photographs are similar in their makeup; both require light, water and minerals in order to transform, and they are sensitive, delicate objects. Visitors will find something unexpected in this exhibition; from the medium's astounding yet overlooked female pioneers to the undiscovered genius of Charles Jones, I hope that people will leave having made their own discoveries."

Jennifer Scott, The Sackler Director of Dulwich Picture Gallery, said:

"Unearthed: Photography's Roots will be the first of its kind at Dulwich Picture Gallery. The Gallery itself is embedded in nature in its beautiful grounds, making for a meaningful and inspiring visitor experience, both indoors and outdoors. Visitors will see a large number of photographs that have never been exhibited before. The exhibition will reveal the fascinating technical processes and narratives behind these images, whilst exploring the rich history of the medium."

The exhibition will include a number of major loans from public and private collections, many never displayed publicly before. Lenders include The Horniman Museum and Gardens, the Museum of Domestic Design and Architecture, Michael Hoppen Gallery and Blain Southern.

- Ends
Notes to editors
Contact
Louisa Bee, Head of Communications
l.bee@dulwichpicturegallery.org.uk
Image credit: Charles Jones, Bean Longpod, c.1895-1910, © Sean Sexton, Photo copyright Dulwich Picture Gallery.