Professor A. C. Grayling to introduce new Lecture Series focusing on Ideas That Changed The World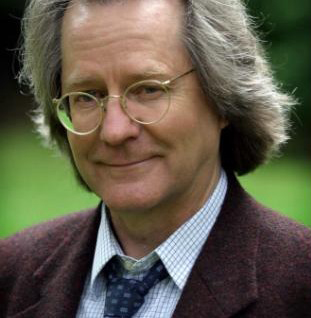 Dulwich Picture Gallery will explore some of the most significant ideas that have changed the world in the Contextual Lecture Series 2013.  Inspired by Professor A. C. Grayling's book Ideas That Matter, the 2013 lecture series, convened by Dr Kenneth Wolfe, will review ideas from Plato to Multiculturalism; Psychoanalysis to European Law and more.
The range of fascinating topics will be presented by eminent authorities, including Baroness Mary Warnock on Plato, Sir Francis Jacobs on European Law and British Sovereignty and Jonathan Wolff on Communism: Theory and Practise.
Professor A. C. Grayling will open the series on the 15 January 2013 and bring it to a close on 13 December 2013 with his own profound analyses.
Date and times of event and related activities:
The series will begin with an evening drinks reception in the Sackler Studio at 6.30pm for a 7pm start.
All other lectures will be from 10.30 – 11.30am on Tuesdays throughout the year, in the Linbury Room.
List of Speakers and Topics:
Professor A. C. Grayling The Dawning of the West
Professor Rana Mitter From Conflict to Confucius: China's Past and Future
Professor Andrew Linzey Animal Rights
Rev John Bowker The Worlds in which we live: Religious Ideas and Beliefs
Dr Nigel Warburton Free Speech
Dr Khalid Khoser 200 Million and Counting: Contemporary Migration
Professor Klaus Dodd The Antarctic – Up for Grabs
Dr Grace Davie Secularisation – or not?
Professor Christopher Butler The Future of the Arts: Defending High Culture
Professor Tom Burns Psychiatry: How did it get here and will it survive?
Dr Peter Vardy Good and Bad Religion – The Challenge for Today
Professor Jonathan Wolff Communism: Theory and Practise
Sir Francis Jacobs European Law – and Grasping the Nettle of British Sovereignty
Dr Bernard Wood Human Evolution: Ancestors and Relatives you never knew you had
Baroness Mary Warnock Our Debt to Plato
Professor Peter Holland From Darwin to DNA
Dr Kenneth Wolfe Creationism – The new Fundamentalism?
Dr Stuart Russell The Future of (Artificial) Intelligence
Professor George Rousseau Getting Connected – Social Networks; Ancient and Modern
Professor A. C. Grayling Ideas and the Future
Booking/ further information:
Lettie McKie, Public Programmes Manager
l.mckie@dulwichpicturegallery.org.uk / 0208 299 8732
Tickets available from 26 November 2012.
£200 for the full series, £180 Friends (includes the opening launch and final lecture receptions).
A limited amount of tickets will be available on the door for each event on a first come, first served basis for £10 (£9 for Friends) This lecture series seeks to describe the historical, political and social context in which the arts developed.
Contextual Lecture Series 2013: Ideas That Changed The World
15 January 2013 – 10 December 2013
Chairman and Convener:  Dr Kenneth Wolfe
Series Evening Launch Tuesday 15 January 2013
Time: 6.30 for a 7pm start
Speaker: Professor A. C. Grayling
Title: The Dawning of the West
Series Evening Close Tuesday 10 December 2013
Time: 6.30 for a 7pm start
Speaker: Professor A. C. Grayling
Title: Ideas and the Future
All other lectures Tuesdays 10.30 – 11.30am 
Download Press Release (PDF Format)
Download Image (JPEG Image)